Today's Post by Joe Farace, photo by Mary Farace
"The time is always right to do what is right."— Martin Luther King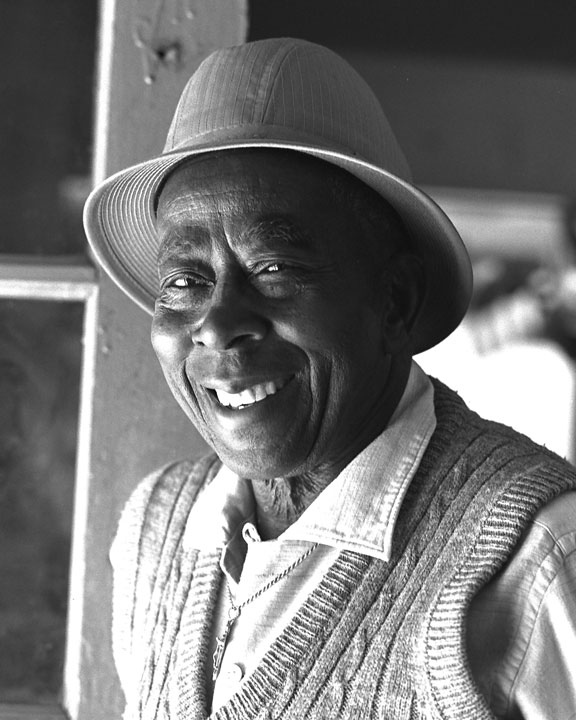 February is Black History Month, an annual celebration of achievements by African Americans and a time for recognizing the central role of black people in U.S. history.
Also known as African American History Month, the event grew out of "Negro History Week," the brainchild of historian Carter G. Woodson and other prominent African Americans. Since 1976, every U.S. president has officially designated the month of February as Black History Month. Other countries around the world, including Canada and the United Kingdom, also devote a month to celebrating black history.
Today we are also celebrating the life of Denver's 'Daddy' Bruce Randolph. Bruce Randolph (1900-1994) was known for his kindness, generosity and for serving an annual Thanksgiving dinner for homeless and disadvantaged people, something that he did for 50 years. In the late-1960s, 'Daddy' Bruce started feeding people for free on Thanksgiving day in Denver's City Park. By the mid-1980s, tens of thousands of people lined up outside Daddy Bruce's B-B-Q restaurant for his holiday fare. He lived in a simple, sparsely furnished apartment above the restaurant.
How this shot was Made: Mary Farace's portrait of "Daddy" Bruce, at right, was made in a corner of his restaurant and used only the natural light coming through a doorway. It was shot using a Hassleblad 500CM with Tri-X film; neither lens nor exposure was recorded. To put Mr. Randolph at ease, no attempt was made to use fill flash or even a reflector.
After photographing him, "Daddy" Bruce invited Mary to have lunch, on him, at the restaurant and afterwards he  was whisked away to a ceremony changing the name of a Denver street to Bruce Randolph Boulevard.
"I've seen a lot of water go over the dam," Randolph said at his 92nd birthday celebration. In 1993 Daddy Bruce hung up his apron, admitting he was tired. Penniless, he died in his sleep in 1994. I never got to meet Daddy Bruce or even have lunch with him at his restaurant as Mary was lucky enough to do, but his example was a strong one to me and is one of the reasons that I sponsor the annual portfolio review for charity*.
---
*Because of the pandemic, my annual portfolio review for charity was put on hiatus in 2020; I hope to bring it back this year.