Today's Post by Joe Farace
One of my dreams has been to visit Cuba, ostensibly to photograph the cars of Havana. Some of my friends have been there but these tours have been priced beyond my means and with the changing political climate, I may never make it to Havana before I'm too old to make the trip. My friend John Larsen is Canadian so he's not burdened by such political concerns and has made the trip several times. You can read one of his blog posts here. Reading this book, Hemingway's Havana, may be as close as I get…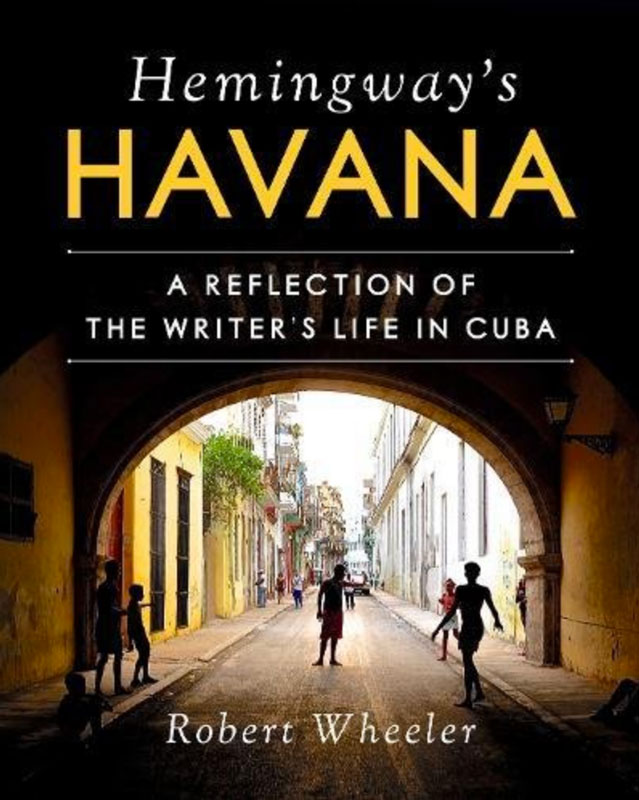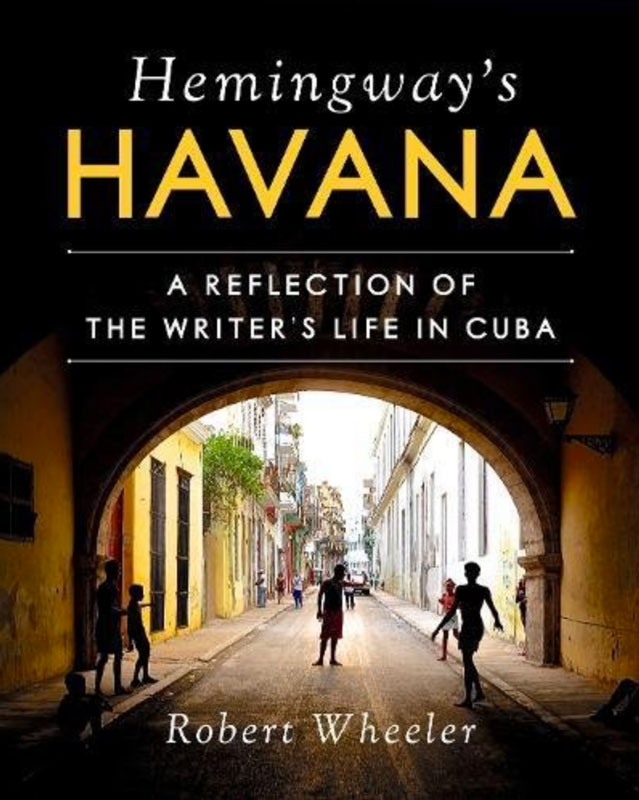 Hemingway's Havana is not a traditional photo book, biography or even a travel photography book, instead it's a mood piece about a specific place and how it affected a specific person and maybe how it will affect the reader. The author, Robert Wheeler, is a photographer but you won't find an aperture or shutter speed mentioned anywhere in its 208 pages. What you will find is a intense and introspective look at Cuba and the Cuban people as it really must be, not the kind of superficial—look at all these sites!—kind of documentation that often passes for travel photography these days.
The book is typically arranged with a photo on one page with the facing page containing ruminations on the Cuba, the sea, the land and it's people that may or not be featured in that exact photograph. Late in the book, he abandons this format, substituting instead a page of text on a certain topic, such as walks though the streets of Havana, which are then followed by several photographs. But Wheeler's prose and his photographs are of one piece; you can't have one without the other but together they form a gestalt that is more than the some of the parts.
I've said it before but I'll say it again: The best kind of photography books are those that inspire you to make photographs not just instruct you on one way—the author's—to make photographs. In fact there is no consistent style in Wheelers' own work here. Sometimes the image are documentary, sometime they are romantic in a way that's never schmaltzy but always in service to the book's premise of putting you in Hemingway's footsteps to help you understand this complex man but more importantly giving insight into a small island and people who shaped his life and his work.
And while it seems that it's impossible to write anything about Cuba without getting into politics (even I succumbed to it in my introduction) Wheeler appears to take a pro-Castro position in at least how he believes Hemingway might have/did support la révolution. Do with that information as you may. Similarly he offers a theory about why Hemingway took his own life, although I feel that his idea might be simplistic and romantic but could  be true. But I think that he answers the question on page 122 when enumerating the various physical and health problems Hemingway went through late in his life.

At two pounds this is a heavy book with high quality illustrations printed on high quality paper, especially impressive considering its modest price. In fact the book reminds me of a small coffee table book but much easier to handle, since I tend to read new books in bed before going to sleep at night.
Every since I visited the Earnest Hemingway home & museum in Key West I've become more interested in the man and his writing. Reading Hemingway's Havana has given me even more insight into Earnest Hemingway as a man and how his time in Cuba shaped the person and writer that he was.
Hardcover: 208 pages
Publisher: Skyhorse Publishing
ISBN-10: 1510732659
ISBN-13: 978-1510732650
Size: 7.5 x 0.5 x 9 inches
Price: $23.97 (Amazon Prime) Kindle $22.79