Today's Post by Joe Farace
I think that there are really two kinds of photo books: The first is the traditional how-to book and the second are coffee table books that are designed to inspire the reader. Jonathan Given's Dance Across the USA manages to do both simultaneously, an incredible hat trick if I ever read one.
What Givens has done is not just create a book of amazing photographs but in his Introduction and back matter has produced a methodology for anyone interested in embarking on a personal photographic journey, whether its by city, state, or as Givens has done all 50 states.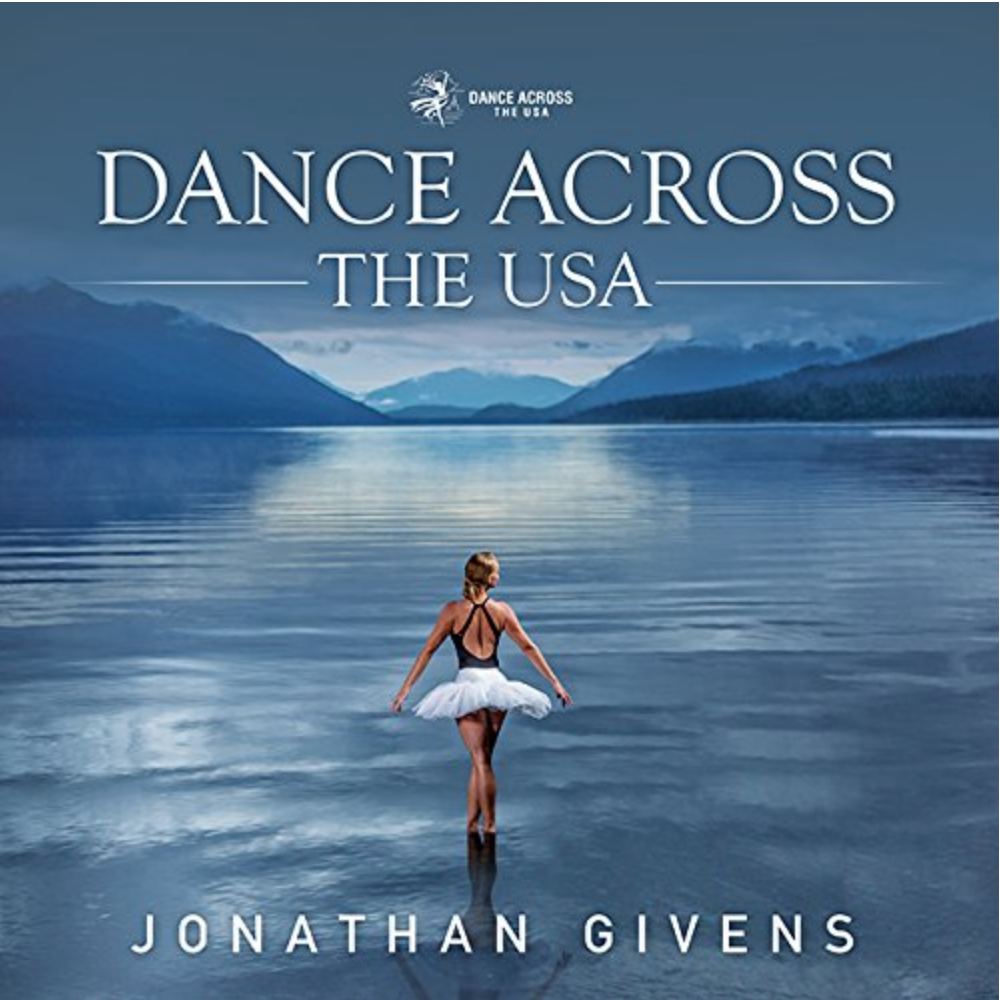 The book has little text, preferring to focus on the images, but what's there includes the minutia of what is really takes to produce a major project like this. He talks (and shows) how he developed a proof of concept, first shooting in the Everglades and then goes into developing funding as well as details of finding subjects and then getting permits for where he was planning on shooting, something many photographers overlook until someone with a badge and gun intervenes. He even provides a detailed listing of all the gear he used (Canon EOS) as well as lighting speedlights!) and a nice chapter on the Nissan van (not minivan) he used for this almost 22,000-mile journey.
Using male and female dancers of all ages, Givens has taken them to some of the most beautiful location in all fifty states and then created images that simply defy expectations. He is quick to point out that with many of the photographs showing dancers leaping in the air, no special effects were used and the only retouching was to remove incongruous articles in the landscape, such as an alligator lurking in the back of one of the Everglades images. Yes, he also emphasis the importance of safety and that is many of not all the images made in National Parks there was a ranger (they he paid) standing by to make sure that the photograph has no ill effects on the environment.
And then there are the photographs themselves. The first image in the book, aside form the breathtaking cover image, was made in Bryce Canyon and stunningly beautiful on so many levels. There is the dancer, the landscape and the incredible technical skills needed to pull it all together. Givens is not just a maestro of photographing dance but also in envisioning images that takes dance away from the confines of the theater out into the real world for people to enjoy.
Each chapter begins with some brief text about the joys and challenges of making images in that state and these particular locations. The ones that include waterscapes and how Givens photographs these dancers skipping and splashing through the air creates an otherworldly effect that makes Dance Across the USA transcend yet another book category—the reference book—so you'll want to come back and look at these photographs again and again.
Valentines Day is around the corner and I would like to recommend that you pick up a copy of Dance Across the USA (Click on any link to go to Amazon.com) and make it a gift for your significant other, whether they are an aficionado of dance or a photographer. Both kinds of people will love this book. I did. And can't wait to see what other project Givens has up his sleeves. Bravo.
Paperback: 306 pages
ISBN-10: 0692953701
ISBN-13: 978-0692953709
Product Dimensions: 10 x 0.8 x 9.9 inches
Weight: 2.8 lbs
Price: $31.29 (Prime)