Today's Post by Joe Farace
A Nerd is someone who is passionate about learning/being smart/academia. A geek is someone who is passionate about some particular area or subject, often an obscure or difficult one.—OkCupid's Nerd, Geek, or Dork Test

In computers, a geek is a person who is inordinately dedicated to and involved with technology. In some circles, it is considered a compliment to be called a geek because the term implies a high level of competence. —techtarget.com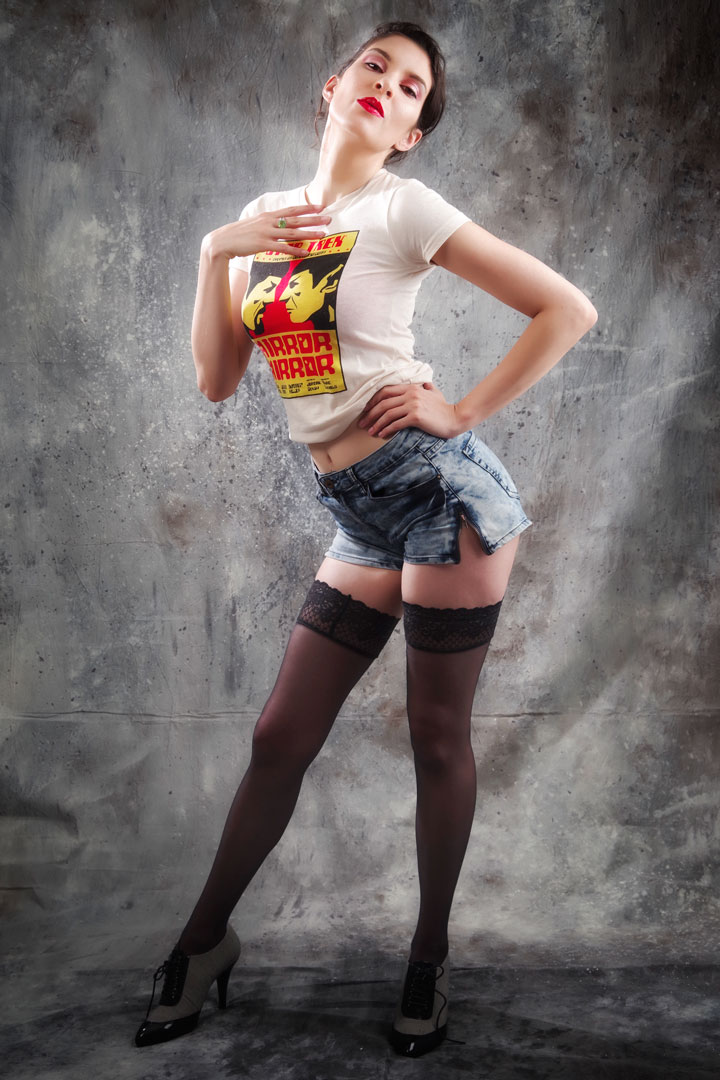 The subject of today's featured portrait—Ms. Erin Valakari—might even consider herself to be a geek. She's a computer expert, a cosplayer but more than all of that she is a beautiful person, not just the fact that she is a gorgeous model but a down-to-earth beautiful-on-the-inside person as well.
Over the nine months and fourteen shoots when we worked together, she and I together created more than 4,000 images. During those brief shinning moments, Erin was a true muse* to me and each and every one of those images are is more wonderful than the next.
How I made this shot: I photographed Erin in my home studio in the clothes that she walked into my home wearing. I loved them! The choices of what she's wearing, I think, shows her true personality. The camera used was the Pentax K-1 Mark II with a Pentax-D FA 28-105mm f/3.5-5.6 ED DC WR lens (at 58mm) that I was testing for Shutterbug. If you poke around their website you can find the review. The exposure was 1/100 sec at f/10 and ISO 200.
Lighting for the portrait was provided by a blue Paul C. Buff DigiBee DB800 with Plume Ltd Wafer softbox attached and used as the main light. It was placed at camera right. An Alien Bee B800 with 16 x 30-inch Westcott Apollo Strip soft box was located at camera left with another (red) DigiBee with a (no longer available) 48-inch Dynalite Quad Square black/silver umbrella placed in the back far left corner of the studio space. The background was Silverlake Photo Accessories' Carbonite muslin backdrop that was suspended from my still-falling-apart JTL background stands that should be replaced real soon now.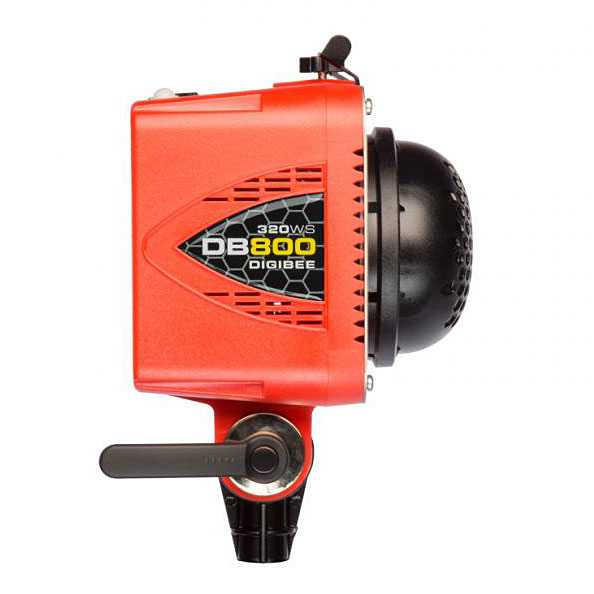 Erin's pose probably violates every rule that "the experts" say you shouldn't do. The camera angle may be too low—I don't remember, to tell the truth—but the attitude of the pose says everything about the subject. It shows an intelligent, proud, insouciant and yet downright sexy woman. This is probably one of my least retouched and processed portraits I've ever made with just some minor tweaking in Vivenza before light retouching in Portraiture 2 with a soupçon of Glamour Glow from Color Efex Pro added to wrap things up.
*If you have a friend (or maybe yourself) who would like to be my new muse, please click Contact above right or send me an e-mail at joefarace at gmail dot com. We can schedule a test shoot or interview whichever is more convenient.
---
If you enjoyed today's blog post and would like to buy Joe a cup of Earl Grey tea ($2.50), click here.
My book Joe Farace's Glamour Photography is full of tips, tools and techniques for glamour and boudoir photography with new copies available from Amazon for $25.81, as I write this. Used copies start at the hard-to-beat price price of $8.91 and the Kindle version is $19.99 for those who prefer a digital format.