Today's Post by Joe Farace
If you missed last Wednesday's post, Shooting Low Light Travel Photography, please click here to see what I had to say about this topic.

My favorite lenses for indoor available light photography are fast prime focus lenses but I still use zooms when traveling because you rarely have the kind of choices for camera locations and positions you have under more controlled conditions. If you care about image quality, forget the digital zoom feature found on some cameras. It simply crops and saves a small portion of the sensor's data, then interpolates this new, smaller amount of image data. I usually refer to this feature as "mostly useless" because it is.
Image stabilization: When working under low light I prefer image stabilized lenses or a camera body that has IBIS. I'm not getting any younger and my ability to hold 1/15th of a second consistently is not quite as good as it was a few years ago. And IBIS keeps getting better and better. If you look at my review of the Olympus E-M1X for Shutterbug, you will see a sharp nighttime shot that I made handheld—at four seconds.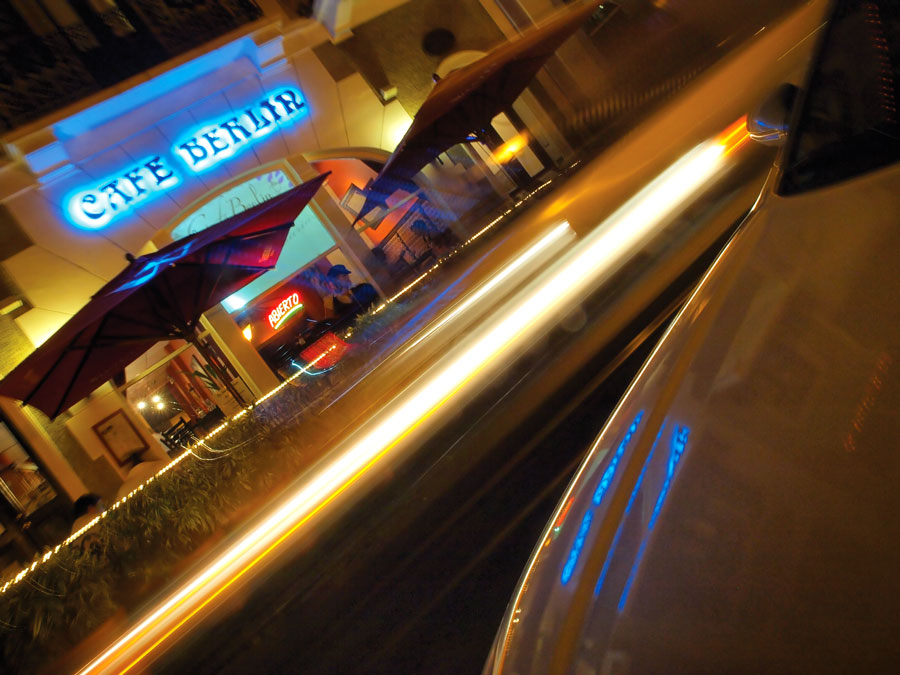 The above image is the cover shot for Barry Staver and my book Better Available Light Digital Photography. it was shot around midnight in Old San Juan in Puerto Rico using a Zuiko 12-60mm f/2.8-4 lens. At 12mm, the aperture is a fast f/2.8 and I selected an ISO of 800. Exposure in Aperture Priority mode was one sec at f/11 with a plus 0.7 stop exposure compensation. The camera's in-body image stabilization kept the camera steady at the slow shutter speed and it was shot in Auto White Balance mode.
Slow shutter speeds: The average photographer can typically hand hold a camera at a shutter speed that's equal to the reciprocal of the focal length of the lens although I have a suspicion that this number changes as we get older. Factoid: With focal plane shutters, the effective speed of the curtains at 1/1000 sec is the same as it is at 1/30 sec. At higher shutter speeds, the only thing changing is a narrowing of the gap between the two curtains.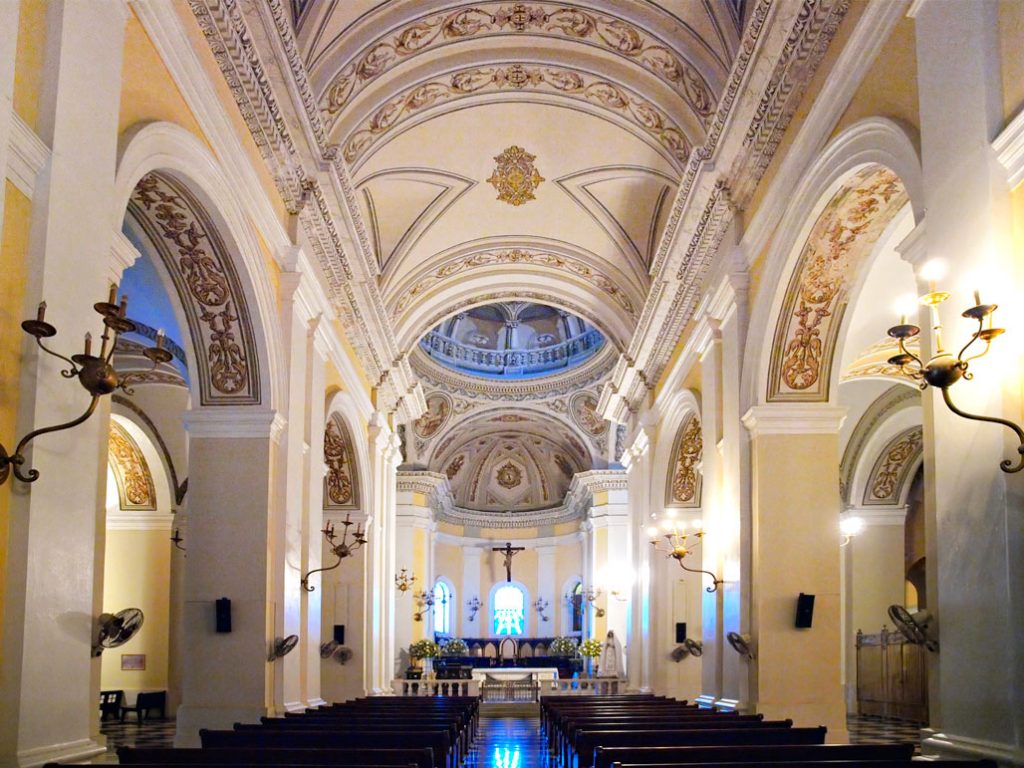 During WWII my Dad tried to visit as many historic churches in Europe as he could so I guess I inherited that interest from him. The Cathedral of San Juan Bautista in Old San Juan, Puerto Rico is the second oldest cathedral in the Americas having started construction in 1521. I used an Olympus DSLR with Zuiko Digital ED 12-60mm f/2.8-4.0 lens (at 12mm) to make this shot. Exposure was 1/13 sec at f/2.8 and ISO 1600. I tried variations of this shot using the camera's AWB (too warm) and Tungsten (too cool) color balance setting and ended up using the AWB shot and correcting it with PictoColor's iCorrect EditLab Pro but then using Photoshop's Fade command, faded (Image > Fade) the correction by 50% to produce the color balance you see here.
---
If you enjoyed today's blog post and would like to treat Joe to a cup of Earl Grey tea ($2.50), click here. And if you do, many thanks.
Along with photographer Barry Staver, Joe is co-author of Better Available Light Digital Photography that's out-of-print but new copies are available for $21.88 or used copies for giveaway prices—less than two bucks—from Amazon, as I write this. Kindle version, for some reason, is really expensive.