Today's Post by John Larsen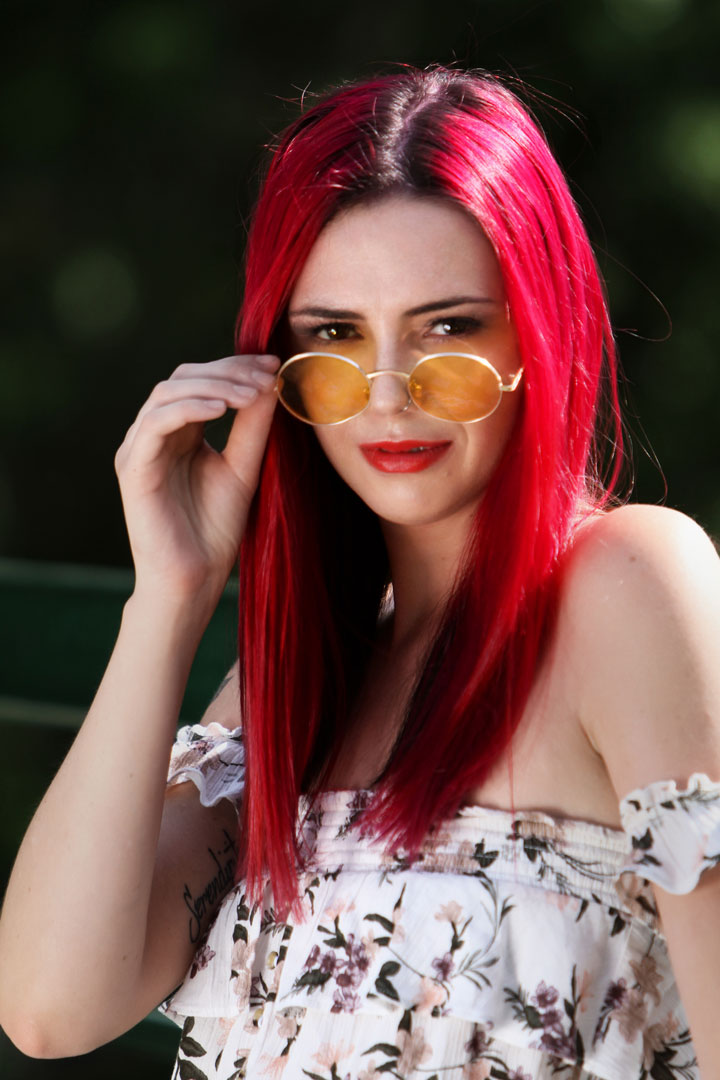 Since the COVID-19 pandemic started many things in our world have changed. Here in Canada, something as simple as a fun photo shoot has been prohibited for health and safety reasons.
Just before Canadian authorities implemented widespread measures in response to COVID-19, Liv agreed to a studio model shoot in March. Months later, some areas outside of Toronto have allowed socially distanced activities to commence. I contacted Liv to see if she would be interested in an outdoor shoot that would require us to be six-feet (2m) apart and wearing masks when closer. Liv was thrilled as she was scheduled for her COVID-delayed haircut and color and was up for a challenge.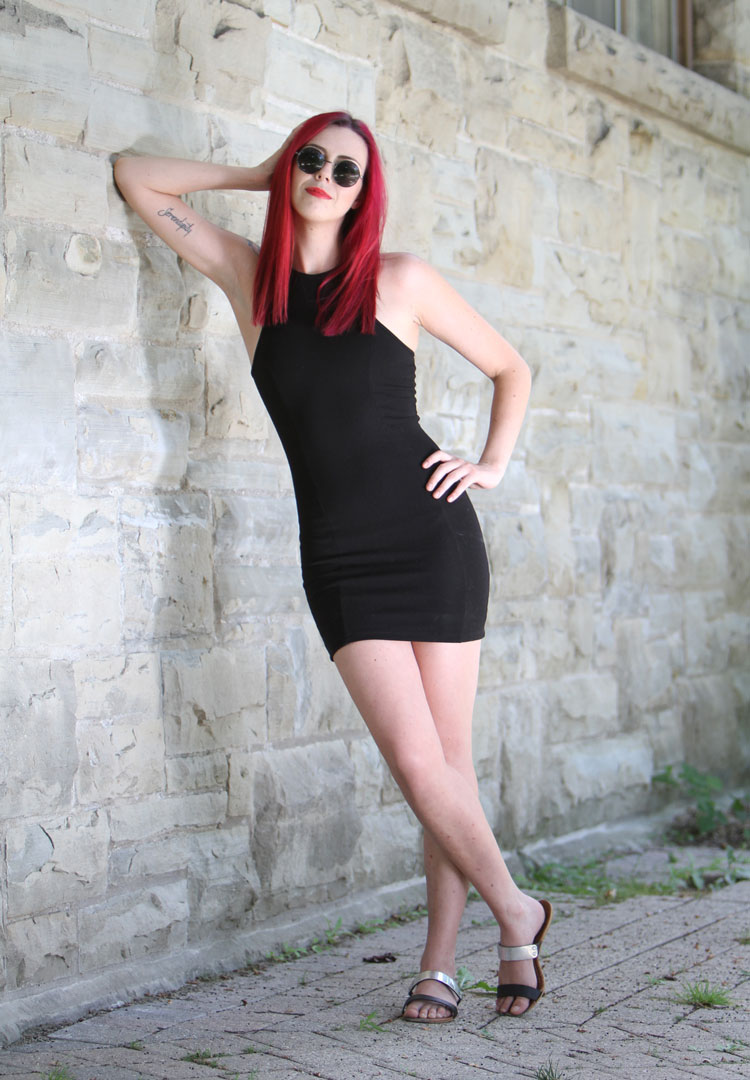 We met at a local park for this shoot. I decided to use my less than ideal (for me) EF 70-200mm f/2.8L IS III USM lens and set my minimal focusing distance to the eight-foot (2.5m) setting. This setting ensured that I would not get too close to Liv. I also packed a speedlight to use as fill. My partner/assistant, Cathy, grabbed the windshield reflector shade from her truck as an afterthought.
I have little experience using fill flash while outdoors in direct sun and felt the results were too harsh. The reflector provided better light as well as some laughs while wrestling it into different positions. I did use the speedlight when Liv was standing in dark shade.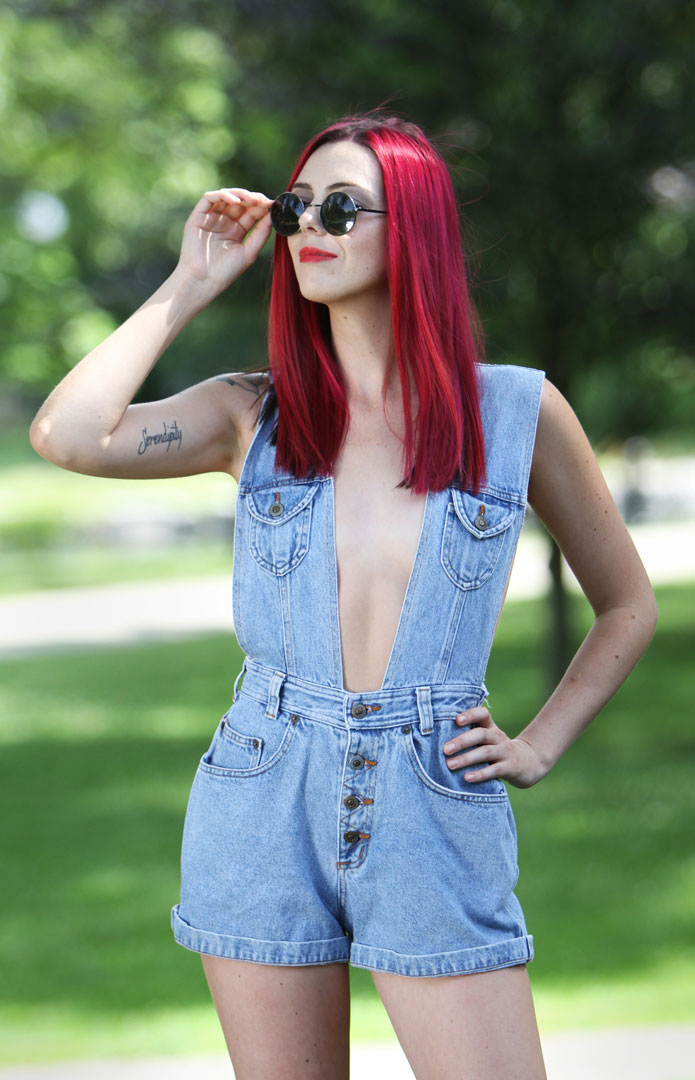 Since the shoot was in a park setting that had significant walking and cycling traffic, I selected Aperture Priority mode using f/2.8 to create the bokeh effects you see. Pedestrians sill occasionally stopped to watch our ongoing photo shoot.
Public washrooms that would normally have afforded a place for Liv to change and touch up her hair and make-up were closed however since Liv brought a great selection of outfits she and Cathy would go back to her car to change between locations.
Both of us are very happy to enjoy photography once again and with the results of this unique photo shoot. Hopefully the controls that have been in place here will reduce the risk of spreading this terrible disease and we will be able to move to the next phase of COVID restrictions. Eventually Liv and I will be able to do our long-awaiting studio shoot. In the meantime, please keep your social distance of six-feet (2m) apart, wear your mask, wash your hands and stay safe.
---
John Larsen is located in the Greater Toronto Area, whose PhotoGraffics website contains samples of motorsports and hot air balloon photography from numerous Canadian balloon festivals.