Today's Post by Joe Farace
Getting personal: This morning Mary and I awoke to snowfall. This was followed almost immediately by her exclamation, "I'm getting a job in Arizona and moving to Phoenix." Well I can understand that, as I write this the temperature here on Daisy Hill is 18 F with light snow flurries. In Phoenix it's partly cloudy with a temperature of 73 F. Me? I'm not planning on moving anytime soon, but you know the expression about a "happy wife"…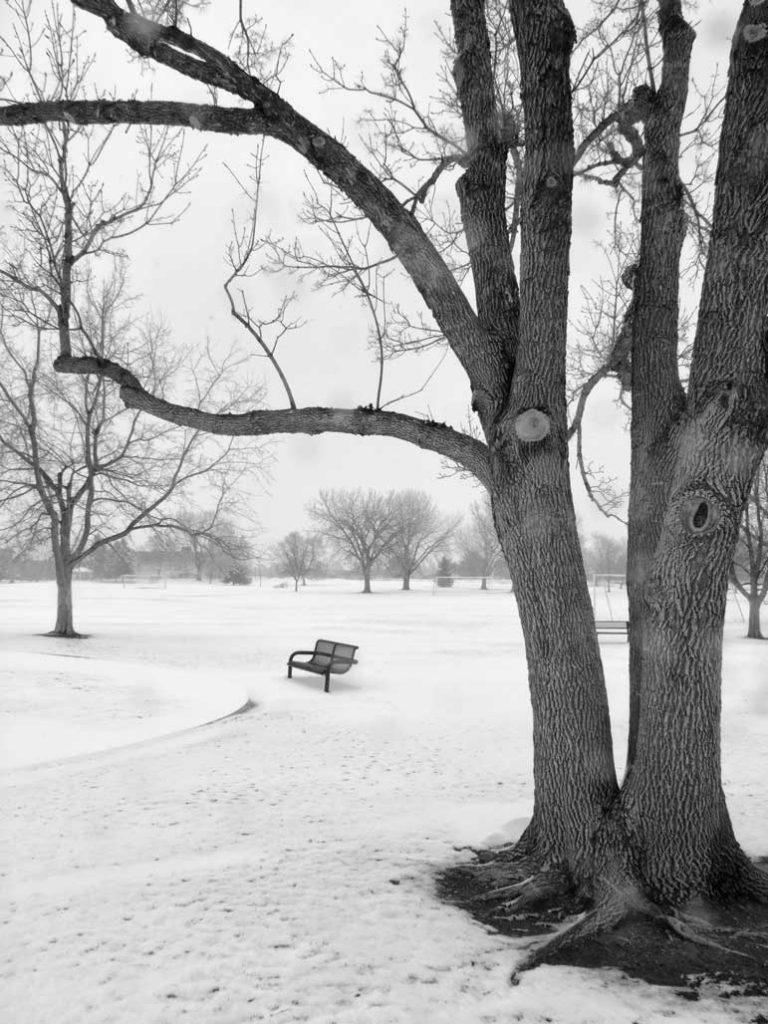 In some posts on my old blog I made some interesting comparisons about the number of sunny days in Miami compared to the Denver area. It turns out there isn't much difference but I also predicted snow was coming and although I'm not a meteorologist, we had snow last night. By comparison, the Denver area gets 54 snow days a year, Miami get zero with the US average sitting at 25 days.
In the past few weeks here on the blog, I've featured lots of weather related posts, mostly about the cold and snow.
The earliest recorded snowfall in Denver was on September 3, 1961. Here in Daisy Hill at an elevation of 6,250 feet, we're higher than Denver's famous 5280 feet and often get snow when rain is falling elsewhere, even in nearby Parker. Trivia: The elevation of the entire city of Denver actually ranges from 5,130 to 5,690 feet.
Because Daisy Hill is at a higher altitude and south of Denver we either get more snow than they do or less—lots more or lots less. I've written about photographing when the weather is not a traditional "Sunny 16" day. And snow is a great time to make photographs when everyone else is warmly ensconced indoors sipping hot chocolate.
How I made this shot: Today's featured image was shot in Benedict Park when I lived in Northern Colorado and was made with a Fuji FinePix S100FS back when I was able to test lots of different Fuji cameras. It was shot with the camera in direct monochrome mode with a Av mode exposure of 1/450 sec at f/8 and ISO 200, lens used was not recorded in the EXIF data.
Just remember, as they say in Groundhog Day: "Okay, campers, rise and shine, and don't forget your booties 'cause it's cooooold out there today."
---
If you enjoyed today's blog post and would like to buy Joe a cup of Starbucks' hot chocolate ($2.50), click here. And if you do, thanks so much.