Today's Post by Joe Farace
"Color is descriptive. Black and white is interpretive." – Eliott Erwitt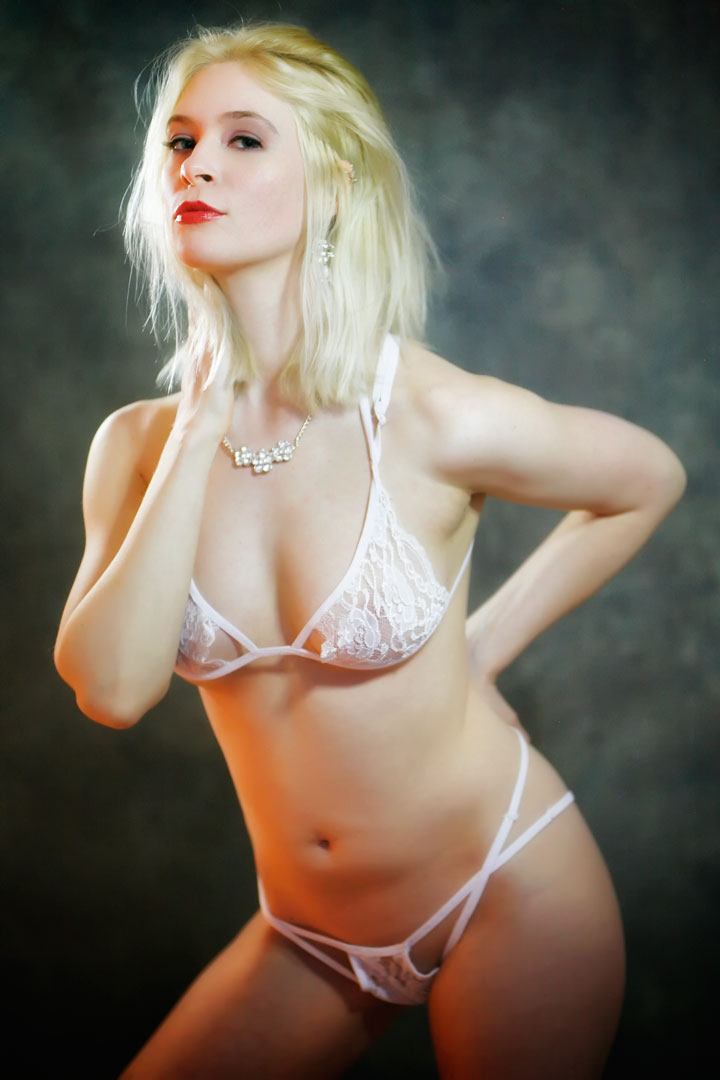 Many Photoshop plug-ins, such as Silver Efex Pro that was used for today's featured image, that let you convert color photographs to black & white also give you the option to add the effect of applying colored filters during monochrome conversation. This makes it appear as if you had placed a colored filter in front of your camera's (virtual) lens if you were shooting the original image in black and white.
If you're new to the world of using traditional filters for monochrome photography, here's a quick primer:
A yellow filter slightly darkens skies emphasizing clouds and is primarily used for landscape photography and when shooting in snow can produce dynamic textures. An orange filter produces similar effects to a yellow filter but skies will be darker and clouds more defined. An orange filter can also be used in glamour photographs to produce smooth skin tones.
The red filter produces dramatic landscapes with black skies and maximum contrast but in portrait or glamour work a female subject's lips may appear washed out. On the other hand, this filter can almost eliminate freckles and blemishes in portraits, if that's an effect you want. A green filter lightens vegetation in landscape photography but doesn't darken the sky as much as the red filter. With some portrait subjects, skin tones may be more pleasing but freckles and blemishes are more apparent.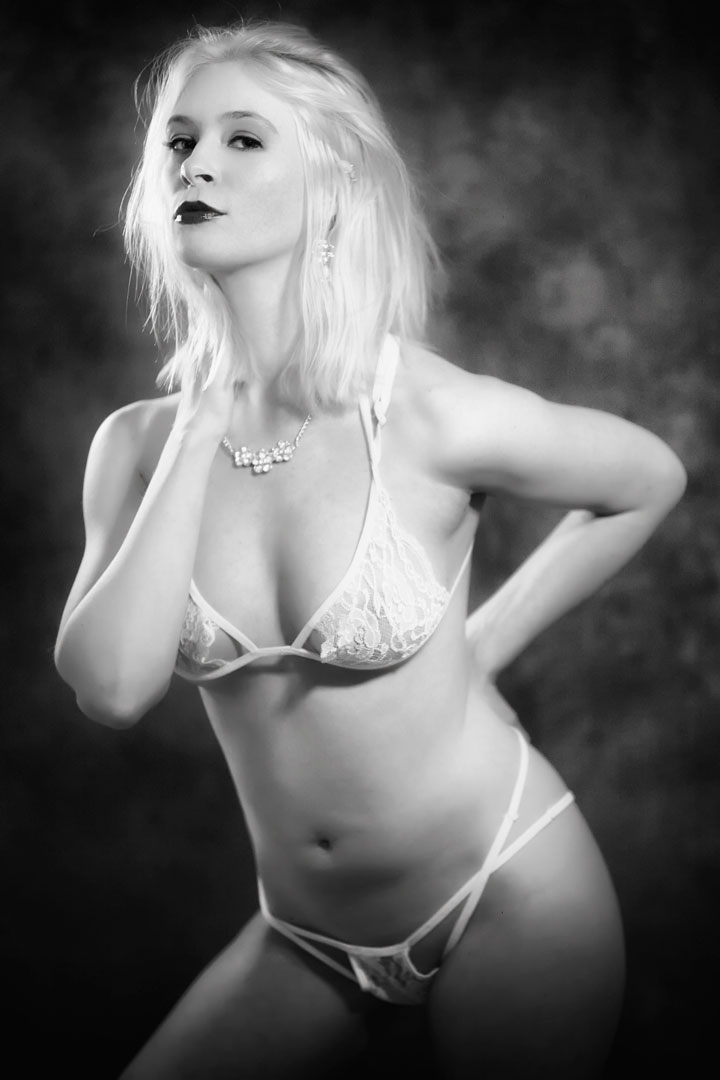 Look at these examples: Compare the original color image image (above right) to the monochrome image on the left. For the black and white converted image a green filter was applied via Silver Efex Pro and it changes the subtext of this particular boudoir image. Using a red filter would have had the completely opposite effect.
How I Made the Shot: I photographed the incredible Pam Simpson in my 11×15-foor home studio using a NEO 2 LED light (from the Rotolight NEO 2 LED 3-Light Kit) that was placed at camera right with a 30-inch translucent umbrella mounted in shoot-through mode to soften the light. I've found that some, but not all, models find LED light to be harsh and it makes them squint; using an umbrella minimized  that effect and softens the light while only slightly reducing the light's output. Two NEO 2 LED lights were set behind the subject and at 45-degrees to Pam and were placed to highlight her blonde hair and the side of her body. All of the lights were set on their maximum output; the NEO 2's produce 2000 lux at three-feet and are 85% brighter than the NEO 1.
Camera was a Canon EOS 5D Mark I with EF 85mm f/1.8 lens with an exposure of 1/30 sec at f/1.8 and ISO 1600.
---
My book Creative Digital Monochrome Effects is available from Amazon for $20.50 with used copies, as I write this, starting at around two bucks, for what is one of my personally favorite books. That's cheaper than a Starbucks latte, so you should get one while you can.