Today's Post by Joe Farace
It doesn't matter what person, place, or thing you're photographing, the ultimate subject of any photograph is light. Whether occurring naturally or artificially, light has four main characteristics: quality, quantity, direction and color but it's the quality of the light falling on a subject that ultimately determines a portrait.effectiveness.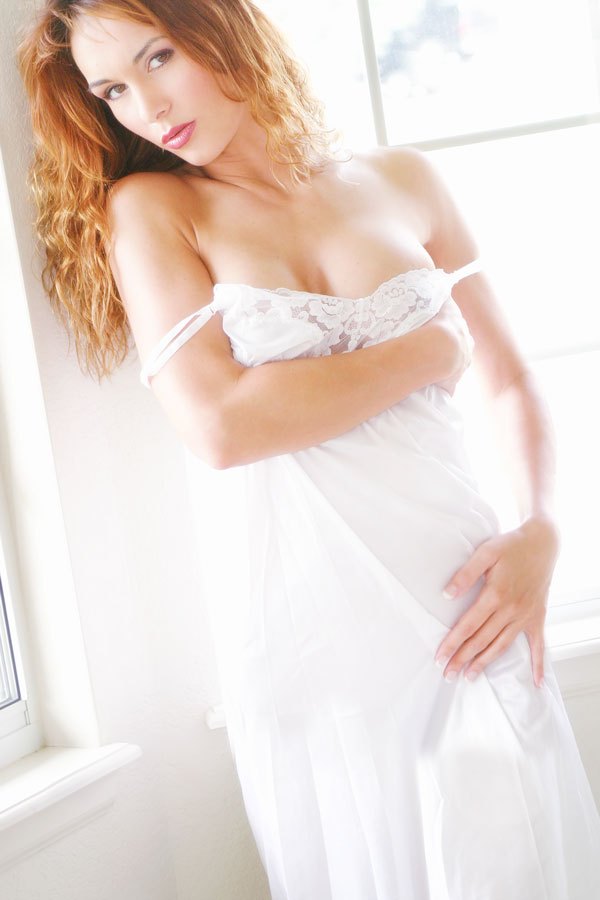 I previously wrote a post about my favorite photograph and it turned out that it was shot on film during the 1970's. Bringing things more up-to-date, I wanted to feature my favorite portrait but that proved more difficult than I imagined. Initially I wanted to select one of the images that I made with my former muse, Tia Stoneman, but over the years I've posted so many different portraits of her and she has retired from active modeling. Although I must confess that I live in the hope that one day she'll return.
Over the years, I have worked with some fabulous models, including the amazing Pamela Simpson and you've seen many images of her on this blog, But the model, who I only got to photograph twice and every time I post one of her portraits elicits many emails (next only to "The Face that Launched a Thousand Ships,") is Dusty, an Oklahoma-based model, who I originally photographed for a calendar project.
How I made this shot: I've often written abut the use of available light and window light as ways to create glamour and portrait images but my current house lacks my former home's North-facing windows that were used for this portrait. I photographed Dusty wearing a nightgown in the kitchen of that house using mostly window light from the North-facing bay window supplemented with fill from a Canon EX550 speedlight with Sto-Fen Omni Bounce attached. The camera used was a Canon EOS 50D with the now discontinued EF 28-105mm f/3.5-4.5 II USM lens (at 53mm) that I stupidly sold. Exposure was 1/90 sec at f/4.5 and ISO 400 but the above photograph is not a single capture; the final portrait uses elements of three images that I made of Dusty to create a composite using the cut and paste technique that I explain here.
PS: Speaking of muses, the job is still open. If you know of any models, aspiring models or women who would like to become my muse, please have them Contact me for after the current health crisis has passed.

---
You can learn more about my available light glamour and boudoir photography techniques in my book "Available Light Glamour Photography" that's available from Amazon with new copies selling for $19.52 and used copies starting at for $19.85 as I write this. Kindle version is $22.83 for those preferring a digital version.