Today's Introspection by Joe Farace
My definition of what makes someone a photographer is simple: A photographer is a person who makes photographs.
That doesn't include the woman who jumped out of her SUV this morning at the drive up mailbox to take a picture of mail pickup times with her cell phone. She's not a photographer, she was taking a picture…for reference probably.
I've been a photographer since I was eight year old when my parents gave me a Kodak box camera and I immediately set out, driven by unknown forces, to document my neighborhood.  I became a professional photographer when somebody first paid me money to make pictures but was the quality of the photographs I made any better than the images I shot the day before I cashed that check. I don't think so.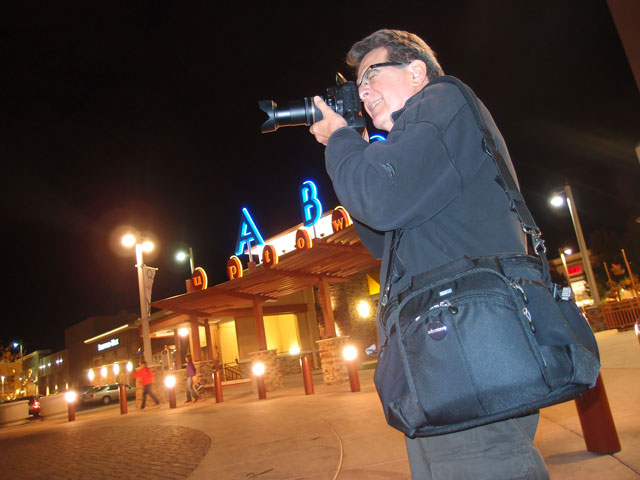 That was one of the reasons why I started taking photography classes at the Maryland Institute, College of Art. These classes improved the craft aspects of my photography and the intellectual stimulation of being around other like-minded people attempting the same thing along with challenging assignments caused me, for the first time, to actually think about the photographs I was making. This process and the discipline it imposed improved my photography but it still came back to my basic premise: I became a better photographer because I was making photographs.
Am I a great photographer? I don't consider myself to be one but what I do consider is that I'm a better photographer than I was just a few years ago. I look at images that I shot ten years ago and some of my choices make me cringe. But I constantly strive to improve being inspired by my friends, people like Cliff Lawson, Jamie Zartman, Todd Abbotts and Barry Staver. The quality of their work inspires and challenges me to become an even  better photographer.
On the other hand, what doesn't make someone a photographer? Here's my highly opinionated opinion on that subject:
You don't become a photographer by reading about photography. But learning about the history and craft of photography and putting what you learned into practice by shooting new images will make you a better photographer.
You don't become a photographer by writing about photography and while the process might improve your writing skills it won't necessarily improve your photography unless the process encourages you to actually shoot some photographs.
You don't become a photographer by talking about photography while sitting behind a desk and speaking into a microphone like Ron Burgundy. It might make you an engaging conversationalist but you gotta click the shutter not just your teeth.
I would like to encourage you to go out and shoot some photographs today. That's what I plan to do all the while keeping in mind this blog's motto: Have fun with your photography.
---
If you enjoyed today's blog post and would like to buy Joe a cup of Earl Grey tea ($2.50), click here. And if you do, thank so very much.