Today's Post by Joe Farace
Boudoir and glamour photography has its roots in the pin-up or cheesecake photography of the 1940's and '50's but over time has evolved into a more natural style. I think that's because its a genre primarily intended for the private enjoyment of the subject and their significant other. Boudoir photography is distinct from glamour photography in that it is usually more suggestive than explicit and produces images not intended to be seen by a wide audience but will remain under the control of the subject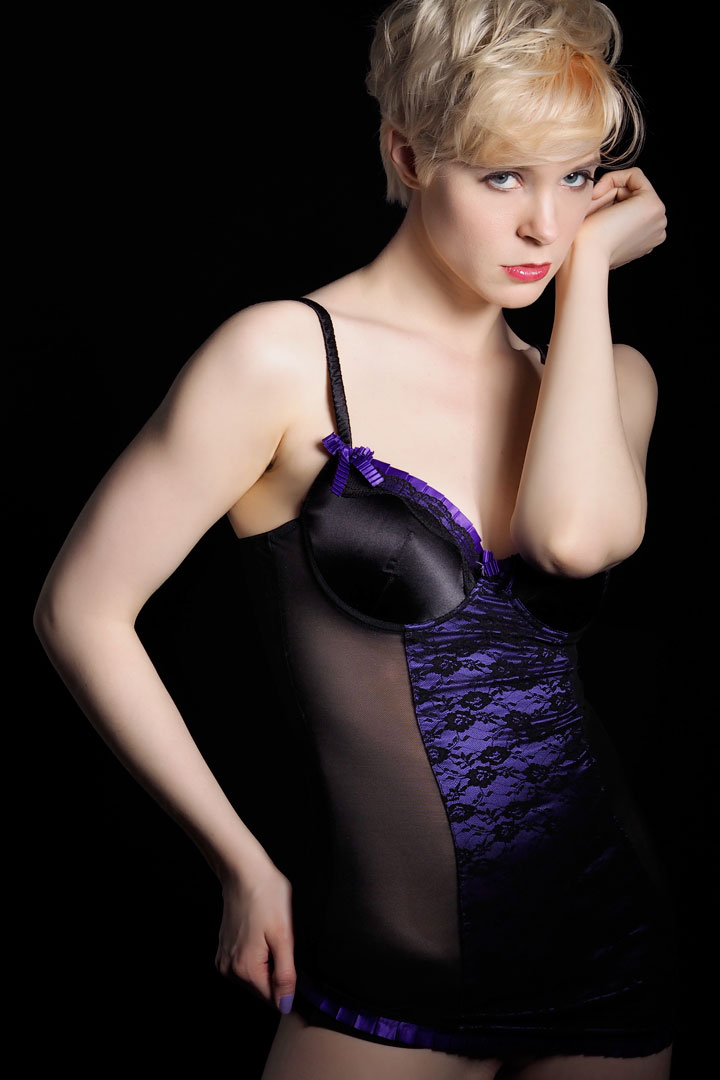 I believe—and this is most assuredly just my opinion—that any successful boudoir photograph can include some of the following elements:
Sexiness. Boudoir photography focuses on a subject with a strong emphasis on sensuality but today's trend is toward a more natural look and even a vulnerable look, such as my model, Pam Simpson, is giving me in today's featured image.
Technique: Using make-up along with camera and lighting techniques to produce an appealing and sometimes romanticized vision of the subject. While some photographers prefer gritty, urban realism in their boudoir images, you can put me in the former group.
Sharp focus? Some photographers such as the late Peter Gowland preferred crisply rendered images while others like to add touch of softness along with the use of filters, lenses or retouching the portrait in the digital darkroom. How you use these techniques is up to you because ultimately it all comes down to the…
Having rapport with your subject helps create the uniquely collaborative effort that's required in boudoir photography. Your subject must be comfortable being photographed wearing less clothes than normal and it's the photographer's job to make sure they are relaxed because it will make the session go smoothly and let you both create the best possible images.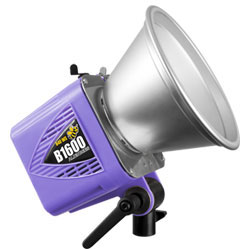 How I made this shot: I photographed the versatile Pam Simpson in my home studio using an Olympus E-M10 Mark I mirrorless camera. Lens used was the wonderful Olympus M.Zuiko 45mm f/1.8. Please see my post, Boudoir & Glamour Photography with Entry Level SLRs. Lighting was from a Purple Haze Paul C Buff Alien Bee B800 monolight. (That particular color is no longer available but the Alien Bees are available in lots of other colors.) The monolight was fitted with the company's 18-inch OMNI Reflector with the diffusion sock in place. Exposure was 1/125 sec at f/4.5 and ISO 200. JPEG image was retouched and processed in Color Efex Pro.
---

My out-of-print film-based book Part-Time Glamour Photography: Full-Time Income, is available new for $15.30 with used copies selling for $4.00 as I write this. Yes, it's about shooting using film cameras but there's still lots of useful information and that used price is hard to beat! The newer, digital oriented Joe Farace's Glamour Photography, is available new for $20.99 or starting at $8.91 used. The Kindle version is $19.99 for those preferring a digital format.