Today's Post by Joe Farace
Since they remove the blue cast that appears particularly under the noonday sun, Skylight filters are one of the standard on-camera filters that photographers use for for color photography. A Skylight filter will absorbs 46% of the UV radiation and atmospheric haze in a scene. And they don't require longer exposures, so many photographers, including myself and Mary, use them as protection for the front element of the lens and leave them on all the time.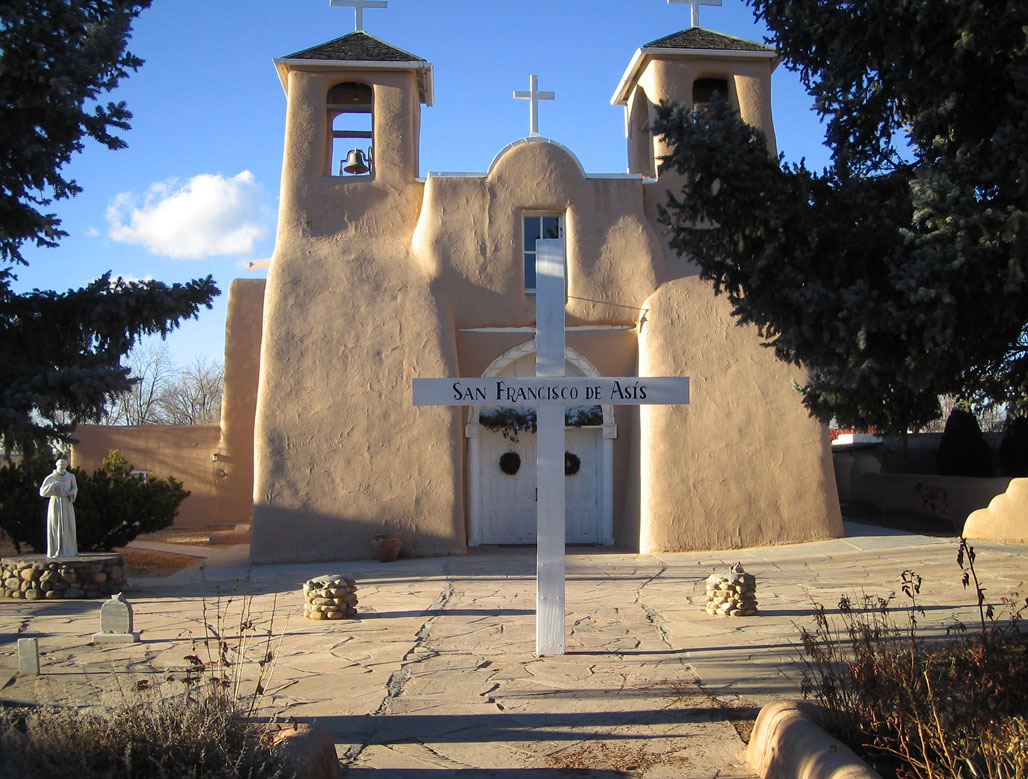 Step 1: San Francisco de Asis Mission Church is a historic and architecturally significant church that's located on the main plaza of Ranchos de Taos, New Mexico. Built between 1772 and 1816, it's considered one of the finest examples of a New Mexico Spanish Colonial  mission church. It was designated a National Historic Landmark in 1970 and is a popular target for photographers, like Mary and myself. This is the original unretouched photograph that was made with a Canon PowerShot SD10 with an exposure was 1/500 sec at f/2.8 at ISO 50.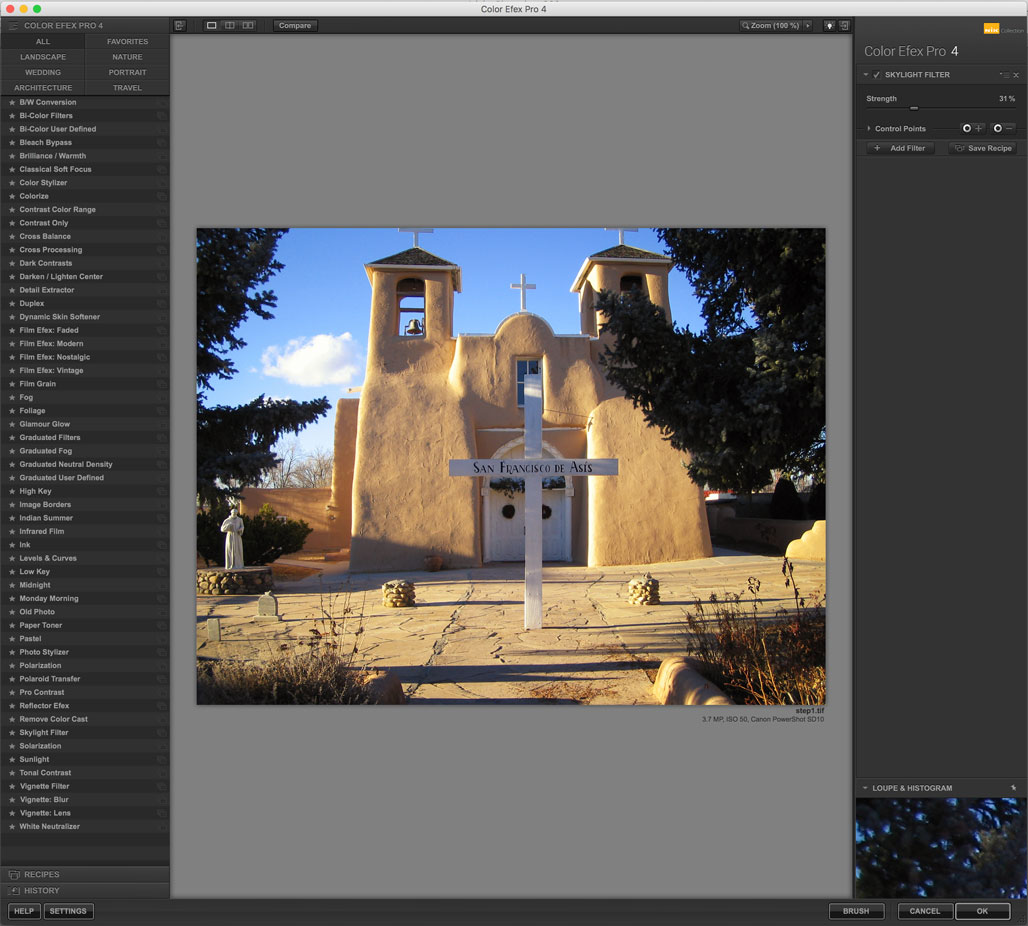 Step 2: The digital Skylight Filter that's part of Color Efex Pro combines the effects of a conventional Skylight Filter to remove ultraviolet radiation, which can introduce blue colors in the image, along with the effect of a warming filter. When applied to an image, this filter can be used to either warm an image or remove blue casts that sometimes occur in outdoor photographs. The interface for the original digital Skylight filter (right) is simple and consists of one control. The strength slider controls the amount of the filter effect that can be applied to the image. Just move to it to produce the effect you like.
Step 3: Even though the photograph was made late in the day, the original JPEG file (above left) did not capture the right look or mood. Instead of simply adding red-orange to the image or isolating and removing unwanted blue colors, the Skylight Filter can warm all of the colors in the image in ways that produces a natural looking effect.