Today's Post by Joe Farace
Two of the reasons I like Panasonic 's Leica DG Macro-Elmarit 45mm f/2.8 ASPH. MEGA OIS lens is because it's a great for shooting traditional macro-type subjects but it's also a wonderfully useful portraits lens.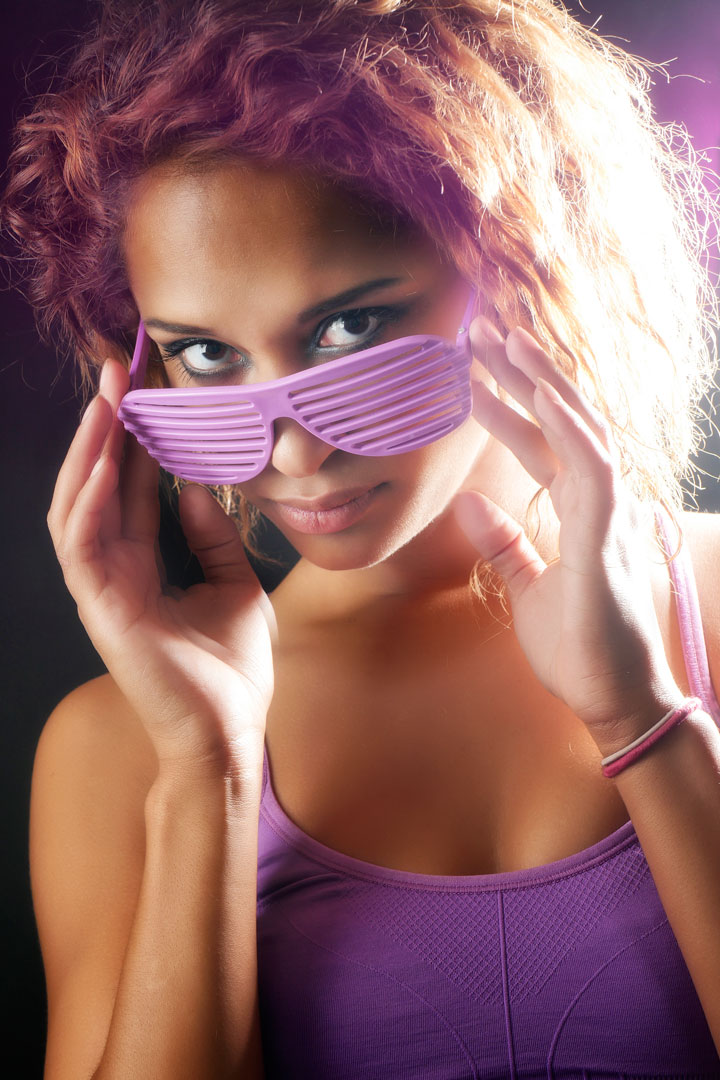 As a macro lens, the Macro-Elmarit lets you capture subjects in their actual size with its 1:1 ratio and a minimum focus distance six inches. The lens, which has a built-in image stabilizer, consists of 14 elements in 10 groups. It even comes with a nice lens pouch and lens hood but then again, at $797.99, it ain't cheap but is amazingly versatile.
At 4.8-inches the 45mm f/2.8 Macro-Elmarit lens is compact and weighs just 0.7 lbs. It has a Micro Four-thirds mount allowing it be used with Panasonic and Olympus mirrorless cameras. Since both systems have a 2X multiplication factor, the lens has an effective focal length of 90mm that, to me, is the perfect focal length for portraiture.
As can be seen in the portrait above, the subject is a young model who has great skin and can easily handle the DG Macro-Elmarit 45mm f/2.8 macro lens' unflinching optics.
How I made this shot: The image of Amanda was shot in my in-home studio using a Panasonic Lumix GH4 with Leica DG Macro-Elmarit 45mm f/2.8 ASPH. MEGA OIS lens with an exposure of 1/125 sec at f/800 and ISO 200. Lighting is from a Godox QT600IIM monolight with a Westcott Apollo Strip softbox attached and placed at camera left. Side light came from another Godox monolight located at camera right with the standard metal reflector in place Background is a Savage Infinity black vinyl backdrop.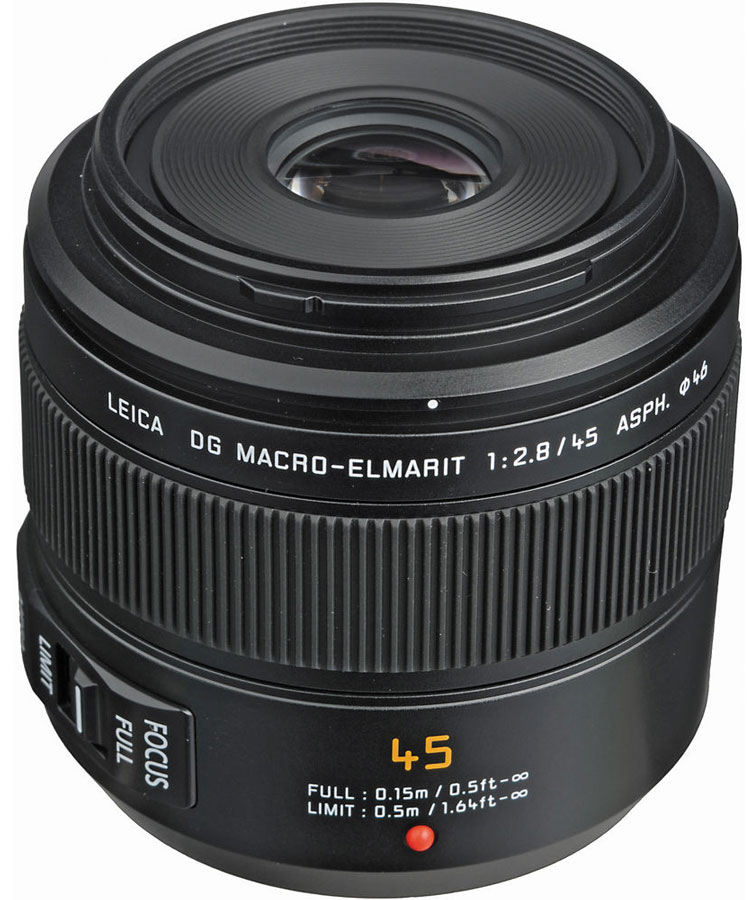 While I usually prefer lenses in the 85-90mm (equivalent) range for portraits, you can use longer focal lengths, such as Olympus' M.Zuiko Digital ED 60mm f/2.8 Macro that has a 120mm equivalent focal length for outdoor portraits, headshots or close-ups of your subject and they're useful when you want to separate your model from the background using shallow depth-of-field.
Tip: And it's not just the Panasonic macro lens, any macro lens of appropriate focal lengths make a great portrait lens too.
---
If you're interested in learning how I shoot portraits and use cameras, lenses and lighting in my in-home studio and on location, please pick up a copy of Studio Lighting Anywhere which is available new from Amazon.com for $5.59 or used starting at the incredibly affordable price of $2.23, as I write this. The Kindle version is $5.31 for those preferring a digital format.