Today's Post by Joe Farace
Back in the film days, there were several different ways you could capture images. You could shoot color slide film that had lots of saturation or you could use black and white film that would let you create an entirely different version of the same photograph. To your eyes the original scene might look the same but your interpretation would vary based on the kind of film you decided to load into the camera. That's why cameras like the Hasselblad with its interchangeable back were so popular and Mary and I often used this as a selling point when pitching clients who needed both monochrome and color images from a shoot.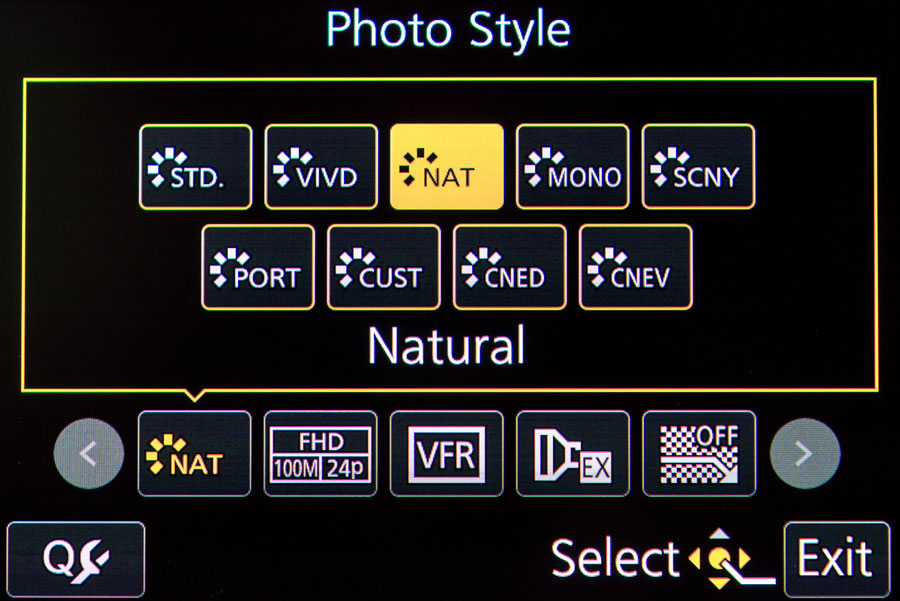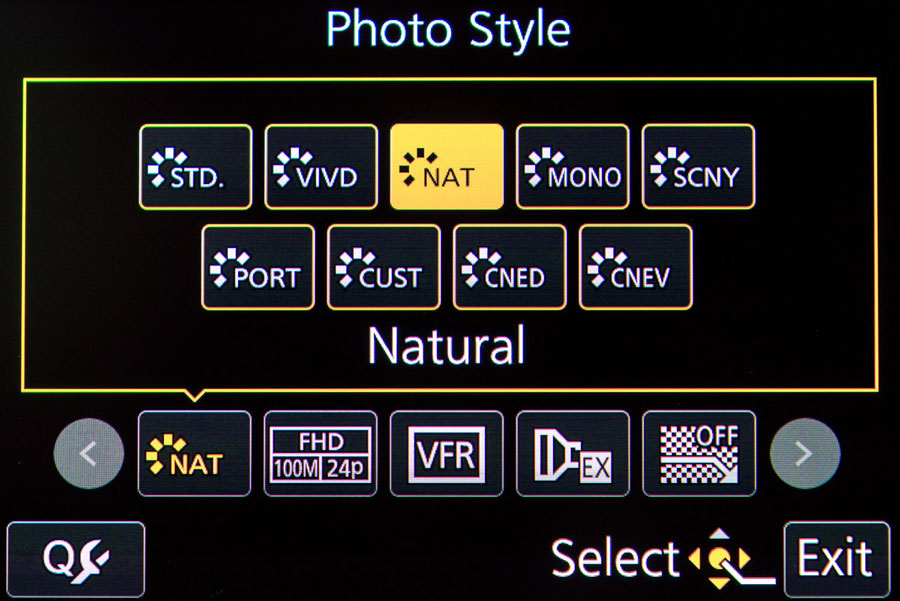 Nowadays, most DSLRs and mirrorless cameras offer several kinds of built-in monochrome modes and some even offer a palette of toning that you can apply. The Fuji X-T100 That I'm currently testing for Shutterbug has four different monochrome modes, three with different colored filter implementations. And you can always make adjustments after the fact by using Photoshop or your favorite digital imaging software. Here are a three reasons why monochrome may be a good idea for some glamour portraits: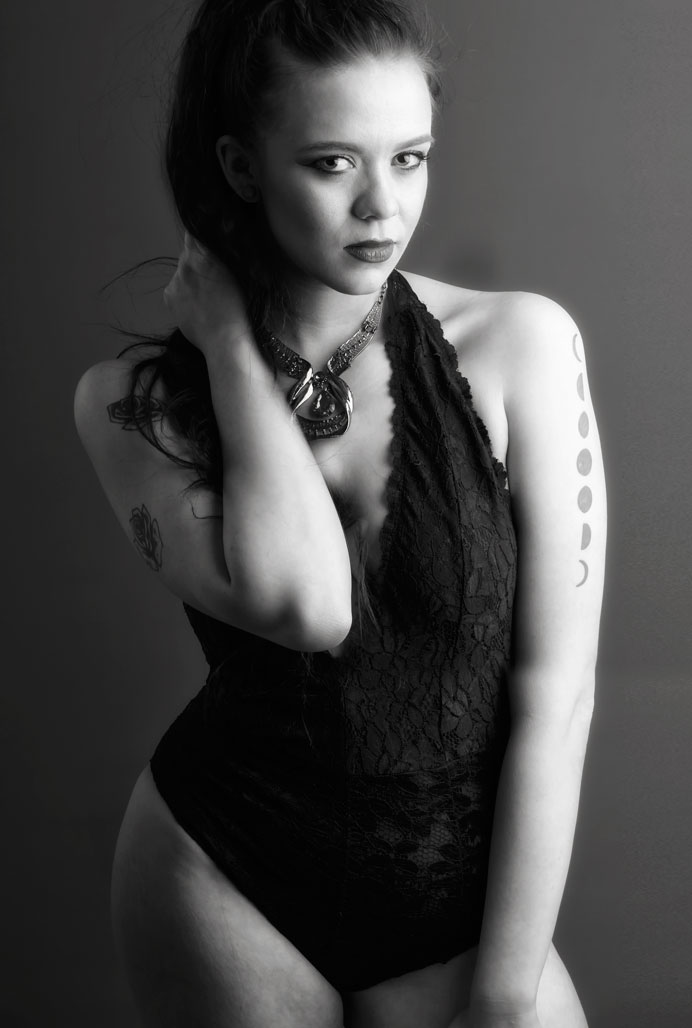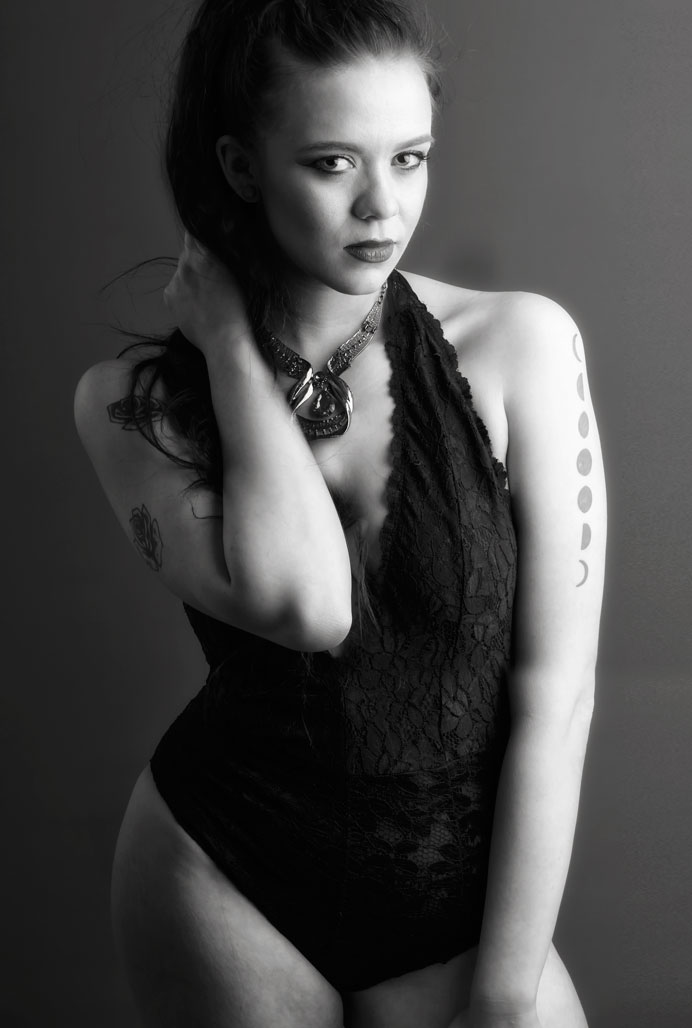 Aesthetics: Sometimes too much color confuses the viewer and takes the focus away from the real subject of the photograph. Shooting in black and white impacts how you see while shooting an image and focuses that vision and allows you sto how your model what you're trying to accomplish. You don't have to explain you'll convert the shot into monochrome later; it's already there in black and white!
Workflow: If you want to make prints on-site using a PictBridge-based printer or drop the memory cards off at a local Target, capturing the file directly in black and white saves time. But there are also many ways to use software and Photoshop-compatible plug-ins to produce great looking black and white images from color files and I even wrote a book about it called Digital Monochrome Special Effects (with used copies selling for giveaway prices as I write this,)
Feedback: Perhaps the best reason to shoot in monochrome is the feedback you and the model get by looking at a black and white image on the LCD screen. That's why one of my favorite tricks is to shoot RAW+JPEG, with Monochrome mode selected. This produces two files: A color RAW file and a black and white JPEG that's used for evaluation on the LCD screen during the shoot and a RAW file for later processing. I've found find it's much easier to retouch a RAW color file than a black and white JPEG because there are so many more tones available to work with.
That's not to say that the best way to capture monochrome glamour images is in camera, far from it. It's just another tool that I use for creating monochrome portraits (and infrared landscapes too) but everybody's workflow is different so it's best to do what works for you, so ultimately it's your call.
The specs for Ashley Hannah's portrait above are: Backdrop was a 5×7-foot Photo Grey Savage Infinity vinyl background. Lighting was my usual combination of Paul C Buff's Alien Bees and DigiBees. Camera was a Panasonic Lumix GH4 with G Vario 14-45mm f/3.5-5.6 lens at 45mm and an exposure of 1/125 sec and f/5.6 and ISO 200. Converted to monochrome with Silver Efex Pro and slightly tweaked with the Glamour Glow filter in Color Efex Pro.
If you're interested in learning how I shoot portraits and use cameras, lenses and lighting in my in-home studio and on location, please pick up a copy of Studio Lighting Anywhere which is available new from Amazon.com with for $23.34 or for giveaway price of $2.98 used, as I write this. If you're interested in learning how to shoot better portraits and would like some hands-on training, check out my one-on-one workshops.