Today's Post by Joe Farace
I'm often asked about what kind of camera a photographer should choose to get converted to infrared capture. For me, that has always been a simple question: I pick the one that is the oldest that I own and the one I use the least.
Having it converted to infrared gives that old camera new lease on life and while it may lack the so-called IQ factor of a new camera, I usually compensate by shooting all the images at a modest ISO setting—usually 400—and shooting in RAW format as shown below.
That's what I did here, when shooting a converted Olympus E-P1, a golden oldie that was launched by the company back in 2009. The E-P1 is basically a rebodied E-620 Four-thirds system camera that was set up for Micro Four-thirds use. The lens used was a borrowed Olympus 9-18mm f/4-5.6 that was adapted for use on the E-P1 with the Olympus MMF-3 Four Thirds to Micro Four-thirds lens mount adapter.
The above image was shot at one of the picnic grounds at Barr Lake State Park, near Brighton Colorado. Exposure was 1/320 sec at f/11 and ISO 400. Image was processed in Silver Efex Pro then Color Efex Pro using the Glamour Glow filter to warm up and add some Wood Effect glow to the foliage.
For my personal photography, I've found that Life Pixel does a great job with IR conversions and they have done many conversions for my Canon DSLRs as well as two Panasonic Lumix G-series cameras. Right now I'm excited about their new Hyper Color conversion and am buying a new/used camera for them to convert using this intriguing new filter. Look for an update when I get the camera, have it converted and shoot some images with it.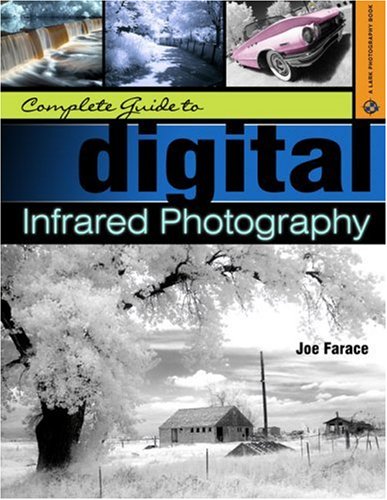 My book, The Complete Guide to Digital Infrared Photography is out-of-print but new copies are available from Amazon for $30.22 with used copies selling for $7.65 as I write this. Creative Digital Monochrome Effects has a chapter on IR photography and is available from Amazon with used copies selling for three bucks and like the IR book would make a great gift for your favorite photographer or yourself.