Today's Post by Joe Farace
Each year on June 23rd, National Pink Day colors the world in vibrant shades of pink and explores everything it represents. First used as a color name in the late 17th century, pink is a pale red color which got its name from a flower of same name.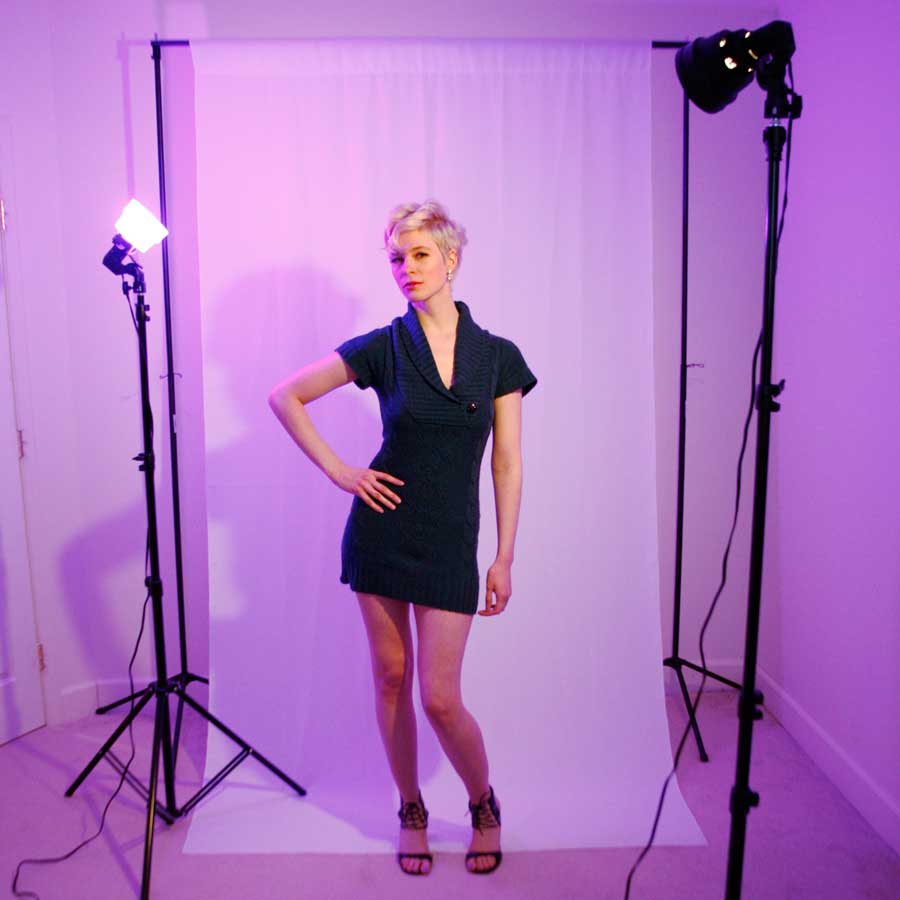 "Light," as a wise photographer once told me, "is light." The most important characteristics of any studio lighting setup are the quality, quantity, direction and color of the output. The kind of hardware that you decide to use has an impact on these aspects and the quality of the light can further be affected by using light modifiers.
Continuous lighting is "on" continuously, much like the sun, enabling you to use your camera's built-in light meter to measure the light falling on your subject. And because these kinds of lights can be relatively inexpensive, they are a good starting point for anyone wanting to shoot portraits on a budget.
Continuous studio lighting sources typically use quartz or photoflood bulbs that can be hot for both photographer and subject leading to them being  describes as "hot lights." An increasing number of newer continuous lighting kits are being offered that use LED lighting sources producing what might be called "cool hot lights." But what about using light bulbs as a light source? Light bulbs! Yup, today's portrait was made using two LED light bulbs from Home Depot and…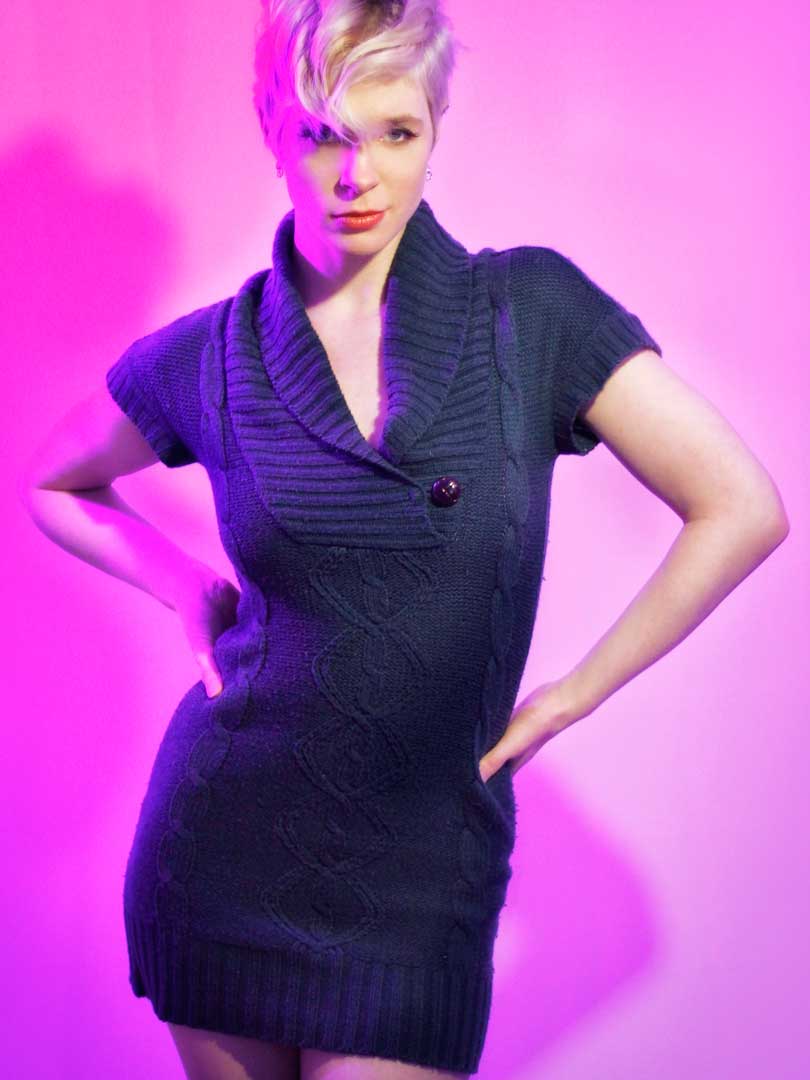 …Gary Fong's Lightbulb Adapter Kit contains the company's Lightsphere Adapter mounted on a Light Socket Adapter with an AC power plug attached. The Adapter is compatible with Fong's Lightsphere Collapsible Speed Mount or SpeedSnoot and fits atop a lightstand. When paired with a Lightsphere Collapsible Speed Mount Diffuser and an LED light bulb it produces "true-to-life skin tones." When the Lightbulb Adapter Kit is paired with a SpeedSnoot, the result is a spotlight effect that's useful for adding impact to a background.
How I made this shot: I photographed the indomitable Pam Simpson using two LED light bulbs. She was photographed against a Savage Economy Background Support Stand using the white backdrop. One Gary Fong Lightbulb Adapter is placed at camera left between the subject and white backdrop. The other Lightbulb Adapter is at camera right with the Fong Speed Snoot and grid attached and used a color-controlled LED light bulb (set on magenta) so the only part of Pamela that's in natural color is a portion of her face with colored light spilling on her neck and arm. The camera used was Canon EOS 60D with EF 50mm f/1.8 II lens with an exposure of 1/60 sec at f/2 and ISO 800. Image was retouched then processed using Color Efex Pro.
If you want to try some studio lighting techniques without going broke give Gary Fong's products a try and visit your local Home Depot or Loews for some LED bulbs and make some portraits.
---
If you enjoyed today's blog post and would like to buy Joe a cup of Earl Grey tea ($2.76, Starbucks has raised the price of Earl Grey), click here. And if you do, thank so very much.
If you're interested in learning how I shoot portraits and use cameras, lenses and lighting in my in-home studio and on location, please pick up a copy of Studio Lighting Anywhere that's available new from Amazon.com for $32.20 or around seven bucks used, as I write this. The Kindle version is $19.99, if you prefer a digital format format.