Today's Post by Joe Farace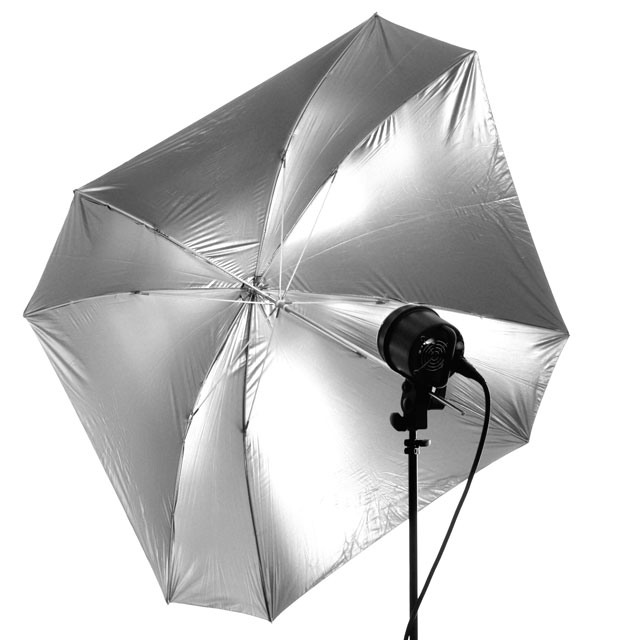 As I said in a previous post, when it comes to portrait lighting Light is Light. But light also has many other characteristics including quantity, color, direction and quality. And while a monolight like Dynalite's battery-powered Baja B4, that was used to make the below portrait, can be affected many of these factors, the quality of light is most affected by your choice of modifiers.
The Dynalite Baja B4 is a 400 Watt-second monolight that can be taken on-location and because it is battery power there is one less cable for the subject or you (it happens to me) to trip over. The B4 uses a rechargeable Li-ion battery that provides up to 550 full-power flashes on a single charge with a recycle time of about 3.7 seconds. You can adjust the output in 1/10-stop increments through a six-stop power range.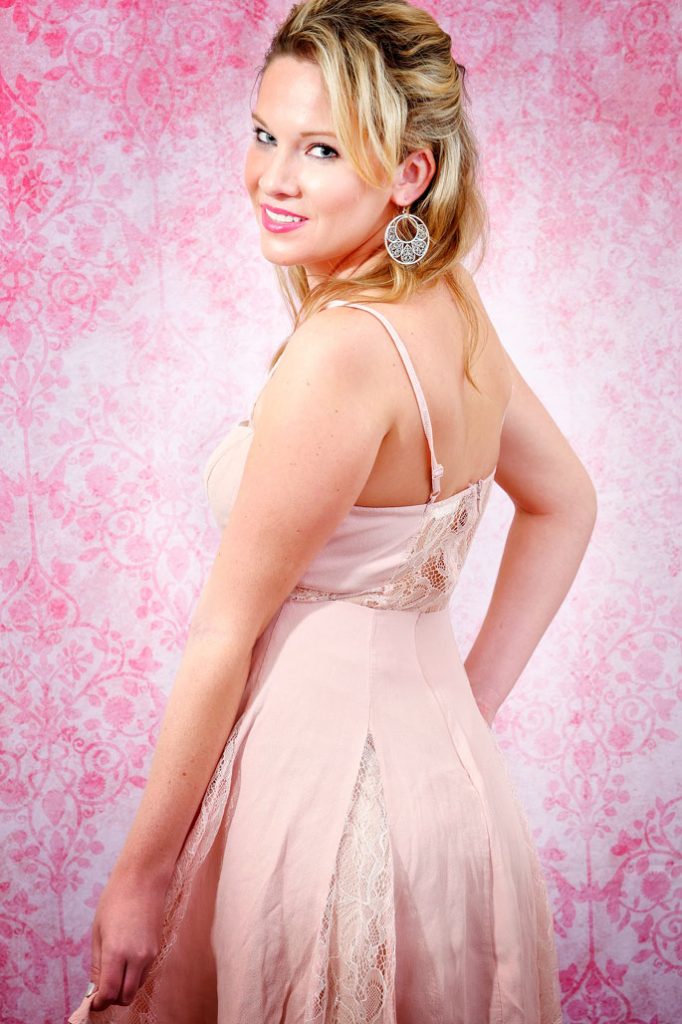 When I was photographing Colleen Breanne I also had access to Dynalite's affordable ($48) 48-inch Quad Square Black/Silver umbrella that produces soft light with high reflectivity and minimal specularity that produces manageable contrast.
The umbrellas unusual square shape gives it a degree of directionality rarely found in standard umbrellas and when feathering, it produces a cleaner cut of light output. After use the umbrella, just like any other, folds into a compact, less than one-pound package.
How I made this shot: This portrait of Colleen Beanne was made with a Panasonic Lumix GH4 and Olympus 45mm f/1.8 lens with an exposure of 1/160 sec at f/9 and ISO 200. Background is Blush Colorsmack from Silverlake Photo hung from my falling apart JTL background stand.
---
I'm not feeling well (Mary is sick too, more in tomorrow's post) and if would like to treat me to a Starbucks Cold Buster ($2.50,) please click here. And if you do, thanks so much.
My book Studio Lighting Anywhere is available new from Amazon.com for $17.07 or starting at $6.95 used, as I write this, which seems like a heckuva deal. The Kindle version is $11.99, if you prefer a digital format.