Today's Post by Joe Farace
You've Got Questions, I've Got Answers sorta.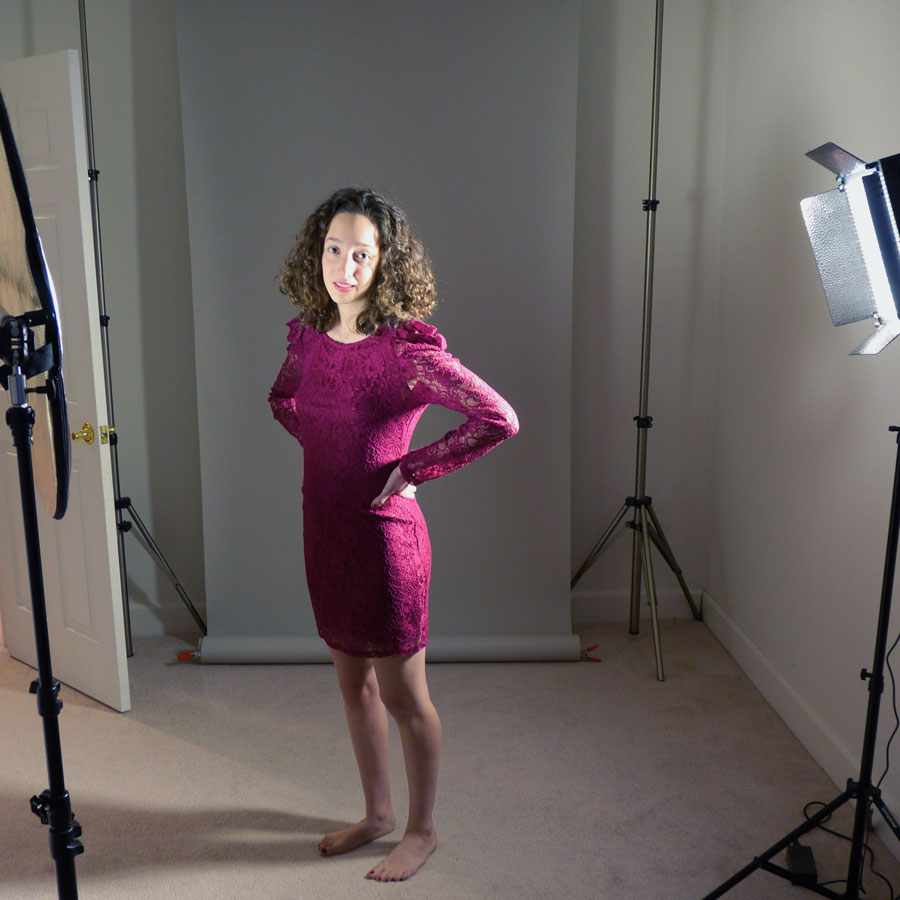 I enjoy hearing from this blog's readers, especially those that have questions about photography, this or my car photography blog, cameras or whatever else may be on their minds. If you have any questions or would like me to address a specific topic, take a look at a certain piece of equipment or even explain or explore a technique, click on CONTACT and let me know. And for the best question that I receive and that's used in my next Q&A post, I'll send them a small gift.
How come there aren't more questions about the business of photography in your Q&A posts? I would like to start a photography studio and need all the help I can get. —F.B.. Tucson, AZ
Most of the traffic on this blog occurs during the week, Monday through Friday. But if you are a regular reader, you may have recently noticed that since sometime in April I've been posting on Saturdays and Sundays too making this a seven-post-a-week blog. This increase in postings has been an experiment and, most times, these posts are not accompanied by social media shout-outs so you need to visit to find out what's new. The topics on these weekend post tend to be slightly different than my Monday through Friday posts, with Saturday posts being business focused, while my Sunday posts are image but less portrait and lighting oriented. I plan to continue with this seven-posts-a-week format through the summer months to, you know, see what happens.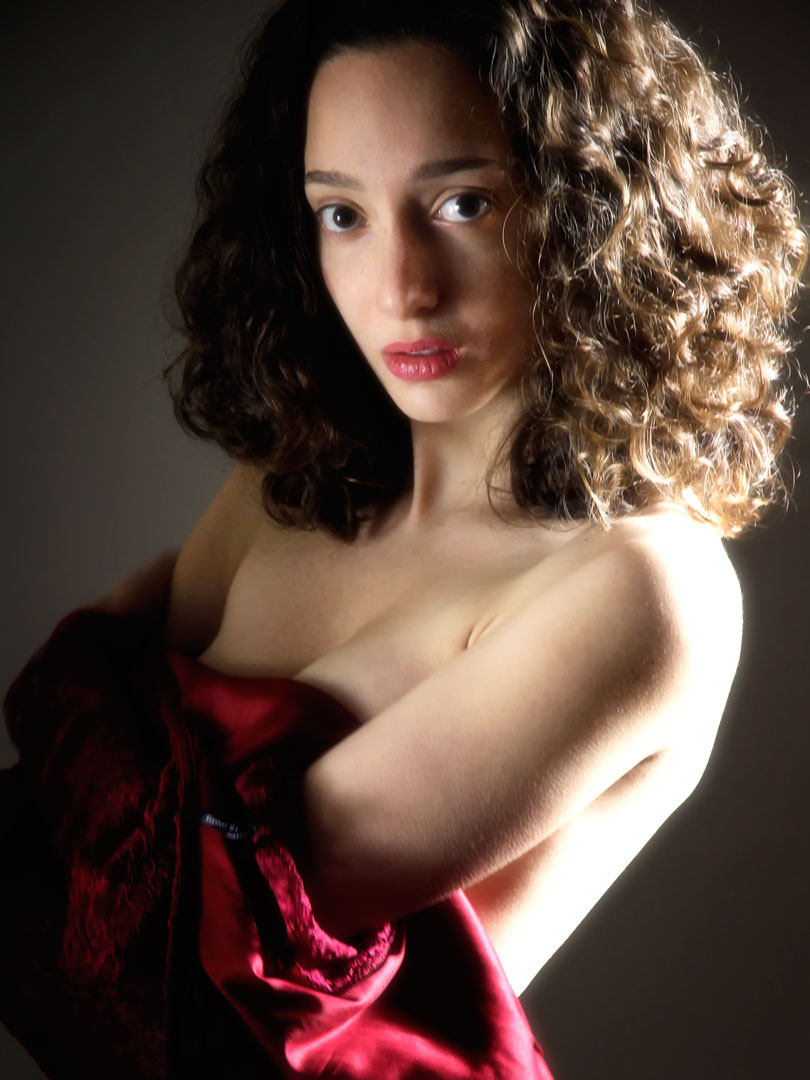 But, and this is most important bit:  Most of this blog's readers don't really care about the business of photography or, at least, don't care for my opinions on this subject. Instead, they care about how to make photographs, not how to make money making photographs. But I'll tell you what I'll do. I'll email a PDF of my semi-autobiographical eBook about the business of photography for free to you or anybody else who wants it. I never got around to finishing all the cosmetics on the eBook—because nobody cares—and the only person who has read it, John Larsen, says there are a few glitches. If you don't mind a few cosmetic faux pas the book is yours.
How I made this photo: This portrait of aspiring model Laura Ann Bachmayer was made in my 11×15-foor home studio when I was testing the (no longer available) Flashpoint LED light panels. The main light, as you can see above right, was placed at camera right while a 32-inch reflector was at left, kicking light back onto the subject's face. Closing down the light's optional barn doors on the main (and only) light, as I did for this portrait, on most continuous lights or studio flashes with modeling lights turned generates lots of unwanted heat. This LED particular light panel, on the other hand, remained cool.
The camera for the portrait used was a Canon EOS 60D with EF-S15-85mm f/3.5-5.6 IS USM lens (at 67mm) and an exposure of 1/20 sec at f/5.6 and ISO 800. It was retouched using my standard techniques and then the Classic Soft Focus filter from Color Efex Pro was applied to give it filmic look because I think Ms. Bachmayer gives off a Mary Elizabeth Mastrantonio vibe ala The Color of Money.
---
If you enjoyed today's blog post and would like to buy Joe a cup of Earl Grey tea ($2.75, Starbucks and Dunkin' have raised their prices), click here. And if you do, thank so very much.
If you're interested in learning how I shoot portraits and use cameras, lenses and lighting in my in-home studio and on location, please pick up a copy of Studio Lighting Anywhere that's available new from Amazon.com for $32.05 or around seven bucks used, as I write this. The Kindle version is $19.99, if you prefer a digital format format.