Today's Post by Joe Farace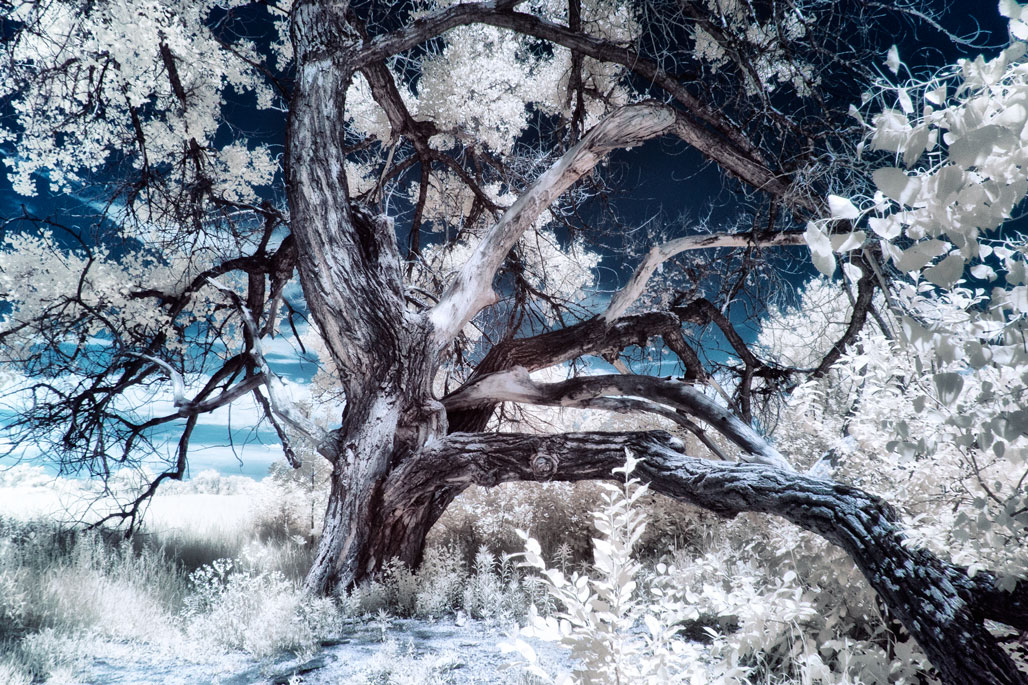 I had my Panasonic Lumix G6 mirrorless camera converted for infrared photography by LifePixel using their "Enhanced Color IR Filter" that's equivalent to a 665nm infrared filter and allows more natural color to pass through onto the sensor.
LifePixel says this conversion is well suited for color IR photography with more saturation and color range. They also claims that the black & white infrared effect "looks quite good although with a bit less contrast" and a little less contrast is a good thing for IR photography and, when converted into monochrome, this filter does produce excellent black & white images. But that's not just why this conversion is so cool.
With cameras that are converted with the "Enhanced Color IR Filter" you can use Photoshop's Channel Mixer Adjustment Layers to produce something that's black and white while producing the "blue sky" effect, creating an image that blends color and monochrome as well as reality and unreality at the same time. I explain how to do this effect in Photoshop in this post.
How I made this shot: The above photograph was shot using an Lumix G6 with G Vario 12-32mm f/3.5-5.6 ASPH lens with an exposure of 1/250 sec at f/13 and ISO 400, converted from a RAW file using the "blue sky" effect. As a finishing touch I applied the Glamour Glow filter from Color Efex Pro; You can use it for landscapes too.
---
I've found that Life Pixel does a great job with IR conversions and they've done most of the conversions for my Canon DSLRs and all of my Panasonic Lumix G-series cameras. This is not a paid or sponsored endorsement, just my experience.
Used copies of my book, The Complete Guide to Digital Infrared Photography is currently available from Amazon starting $22.44 as I write this. Creative Digital Monochrome Effects has a chapter on IR photography and new copies are available from Amazon for $29.64 with used copies starting at a little more than two bucks, which is a heckuva deal.