Today's Post by Joe Farace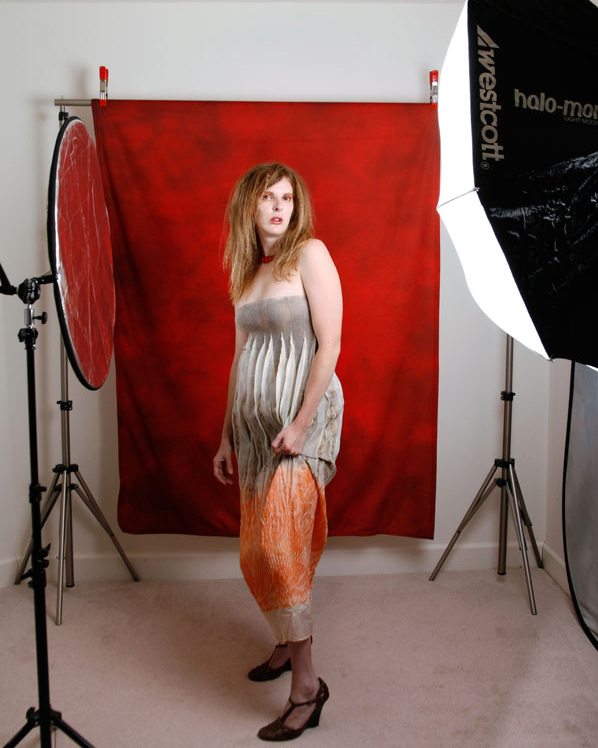 While backdrops may be just be a background for your portraits they can also be a make-it-or-break-it part of any portrait session. You can get backdrops in many styles, many looks and from many sources. I have found that Silverlake Photo Accessories makes a wide assortment of interesting and innovative backdrops. This is not a paid or sponsored endorsement, just my experience.
Take Silverlake's Colorsmacks backdrops, for example, they are made from a durable, wrinkle free and washable fabric and are equipped with loop-side Velcro at the top. If you supply the hook side, you can mount the backdrop anywhere or you can use Silverlake's own 10-foot Colorsmack Velcro Sleeve ($59) on a standard background stand. To attach the "Sweet Apple" backdrop to my aging JTL background system (at right), however, I used the inexpensive clips I get at Loews.  Silverlake assures me that Colorsmack backdrops look amazing when wet and used in swimming pools and although I haven't get a chance to try that yet.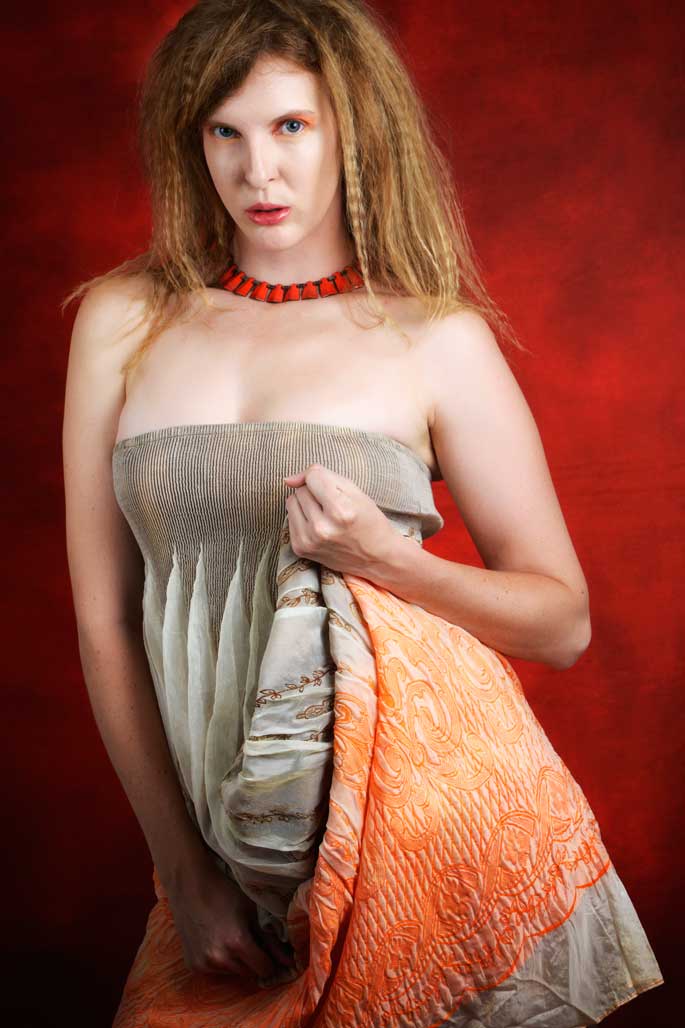 How I made this shot: For this portrait of Alice Iver I used Silverlake Photo's "Sweet Apple" backdrop that's part of their Colorsmack series. During the session in my 11×15-foot home studio I used one of Multiblitz 200 W/S  ECOKOM 3 Compactlite monolights as a main light and placed it at camera right with one of Westcott's 45-inch Round Halo Mono light-banks mounted. A 32-inch round 5-in-1 reflector (silver side out) was placed at camera left as can be seen in the setup shot above.
The portrait was shot using a Nikon D800 DSLR with a Nikon 24-120mm f/4G ED-IF lens  (at 92mm) with an exposure of 1/160 sec at f/9 and ISO 100. It was retouched using Imagenomics' Portraiture and tweaked with Color Efex Pro then cropped slightly as shown. For my evolving feelings about cropping, please read my post 'My Approach to Cropping' here.
---
If you enjoyed today's blog post and would like to buy Joe a cup of Earl Grey tea ($2.50), click here.
My book Joe Farace's Glamour Photography is full of tips, tools and techniques for glamour and boudoir photography with new copies available from Amazon for $20.69, as I write this. Used copies are selling for the hard-to-beat price price of $8.91 and the Kindle version is only $11.99 for those who prefer a digital format.