Today's Post by Joe Farace
The scope and style of travel photography is constantly changing. Once it was just enough to  be somewhere interesting and make a nice photograph, then you needed to be able to deliver that image in color, and nowadays you should also be able to capture an impression of that place. And now that your own travel seems more likely, I'd like to add another tool to your travel toolkit— infrared photography.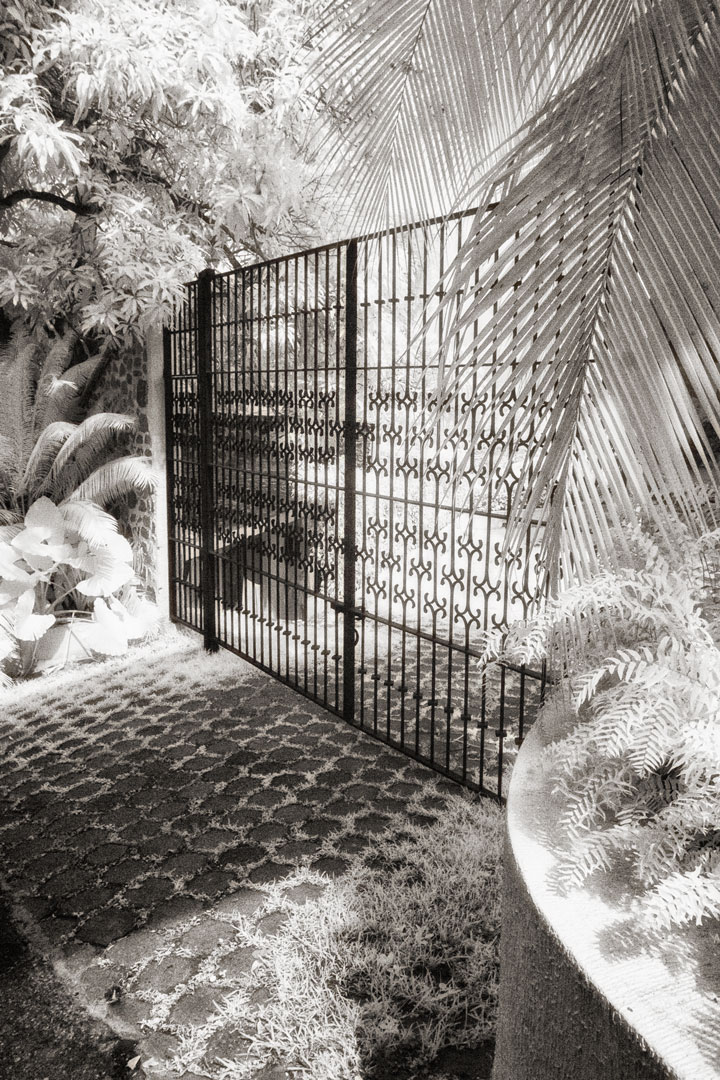 There's nothing new about black and white travel photography but adding an infrared capture option lets you capture some of your next travel images using invisible light.
When shooting IR images you need to forget everything you know about the best time of day to capture images. To give foliage that famed infrared glow you need to shoot at time of day when there's more sun on the scene; this puts you shooting at mid-day which are the "golden hours" for infrared. If you need a rule of thumb, try this Farace's Law: The best time of day to shoot IR is when the worst time of day to shoot normal images. So instead of being stuck in your hotel drinking mai tai's at noon with the option of making color photographs under boring, harsh lighting, shoot some infrared images instead!
How I Made this Shot: The La Capilla de la Paz overlooks the southern end of Acapulco Bay and is the highest point in the city of Acapulco and is a magical place to visit and even more to capture in infrared photography using the Wood Effect. This effect is a commonly produced when photographing deciduous trees and grass (in infrared) because they reflect the sun's infrared energy instead of absorbing it. And palm trees look downright magical in infrared. The above image, that I call Las puertas nacaradas for obvious reasons, was photographed using a Canon EOS 50D that was converted to IR-only capture by LifePixel and the (now-discontinued) Tamron 11-18mm f/4.5-5.6 Di-II SP LD Aspherical lens. Exposure was 1/90 sec at f/9.5 an ISO 400.
The original RAW file was opened in Adobe Camera RAW and then processed in Silver Efex Pro and was finished using the Sunlight filter in Color Efex Pro to give the warm, soft, heavenly look
---
Life Pixel
does a great job with IR conversions and have done most of the conversions for my Canon DSLRs and all of my Panasonic Lumix G-series cameras. This is not a paid or sponsored endorsement, just my experience.
My book, The Complete Guide to Digital Infrared Photography is available new for $14.95 with used copies stating at around twelve bucks from Amazon as I write this. Creative Digital Monochrome Effects has a chapter on IR photography and is available from Amazon for $15.21 with used copies starting around $2.00, a bargain I think.