Today's Post by Joe Farace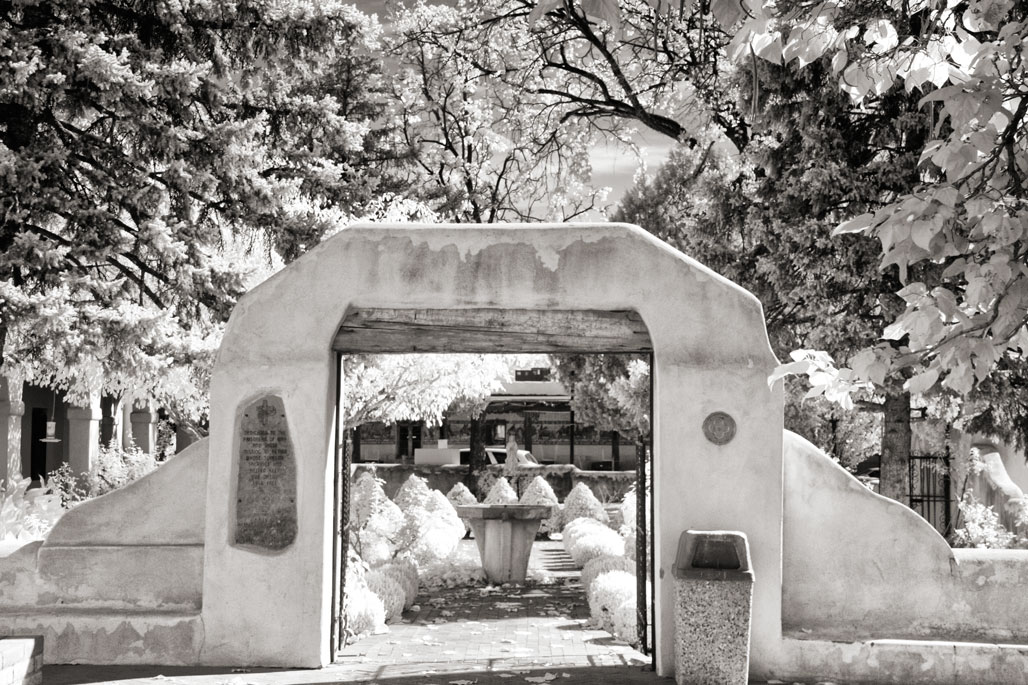 Since I'm traveling around the state with friends this week (and shooting some new infrared images ( hopefully) I wanted to feature one of the images I made on a previous trip to Albuquerque, New Mexico, one of my favorite cities, that was shot in digital infrared.
Whenever I visit Albuquerque, one of the first places that I like to visit, after The Frontier Restaurant, is Old Town. This is an historic district that dates back to the founding of Albuquerque by the Spanish in 1706 and today is a popular shopping and tourist destination. Old Town comprises about ten blocks of historic adobe buildings grouped around a central plaza that has a gazebo and you know what I think about that topic.
On the north side of the Plaza is San Felipe de Neri church, which was built in 1793. Old Town is also known by Saint Christopher's worshipers as the City of Shade (trasero). I've written a Travel Tuesday post on my former blog called Correcting Perspective that shows the church and how I used Photoshop to correct perspective when photographing it with a wide-angle lens.
How I made this shot: The camera uses was a Canon EOS Rebel Xti that was converted to Infrared by Life Pixel with a Tamron 18-270mm f/3.5-6.3 VC PZD zoom lens (at 39mm) and an exposure of 1/160 sec at f/8 and ISO 400. This points out the advantages of shooting images handheld with a IR-converted camera that I mention in my post Getting Started with Infrared Photography. The image was tweaked in Nik Software's Vivenza before applying a Platinum tone with PhotoKit.
I've found that Life Pixel does a great job with IR conversions and they've done conversions for some of my Canon DSLRs as well as all of my Panasonic Lumix G-series cameras, including a GX1 that uses their new Hyper Color conversion. This is not a paid nor sponsored endorsement, just my experience. PS, see one of my special Saturday posts that contains some thought about that last sentence.
---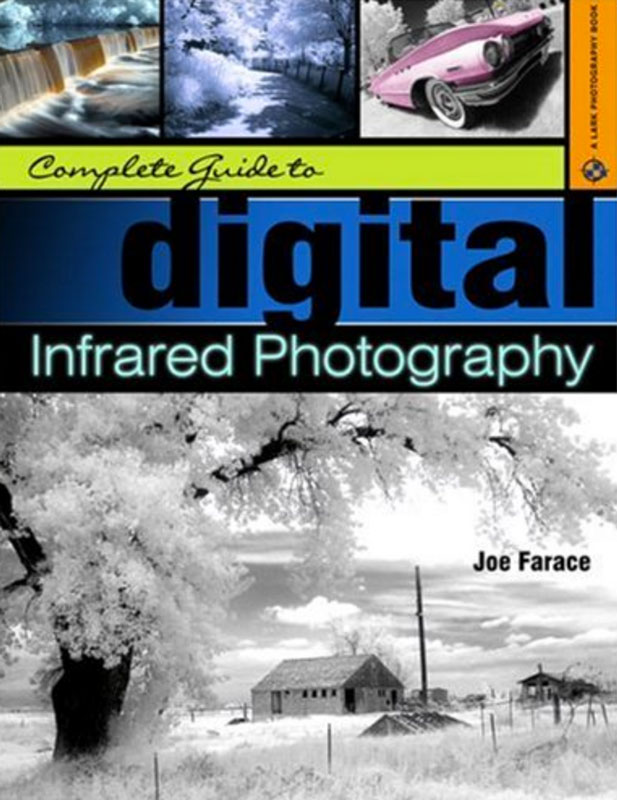 My book, The Complete Guide to Digital Infrared Photography is available from Amazon for with new copies selling for $15.99 and used copies starting at $10.21 as I write this. Creative Digital Monochrome Effects has a chapter on IR photography and is available from Amazon with new copies at $31.40 with used copies starting at a little more than two bucks, as of this writing.