Today's Post by Joe Farace
Lately it seems that portrait and glamour posts seem to be getting the most page views on this blog, so I've decided to make this week all about that subject to, you know, see what happens…

Richard Avedon once said, "I think all art is about control—the encounter between control and the uncontrollable." That's what a dedicated studio, no matter what size it is or where it's located, gives a photographer. Your studio becomes a safe haven from the world where, like the Outer Limits voice says, you control the lighting, the background and even the subject.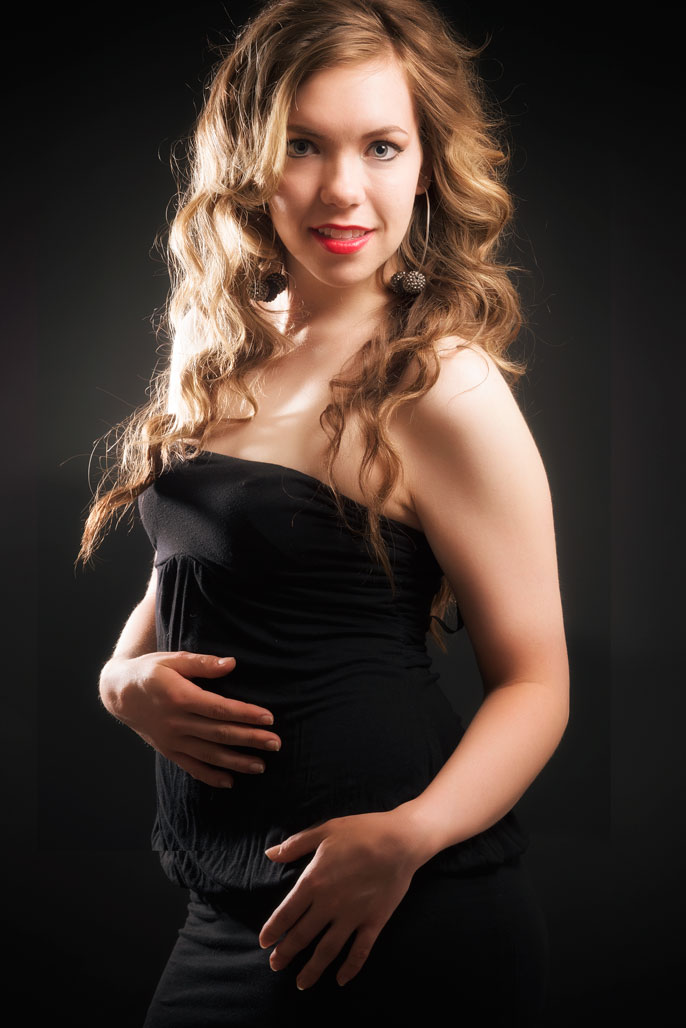 What often emerges from that control is a style. Photographic style is not something I'm conscious about when shooting but the truth is that over time we all develop a signature way of shooting. The danger is, of course, that we keep shooting the same way or different versions of the same shot for the rest of our lives. Any style you develop must grow and change as you learn more about the art and craft of photography, especially lighting. Otherwise, what's the point?
The real secret, if there is any, of studio lighting is having the right attitude and choosing the right equipment. That gear doesn't have to be expensive which is why in other posts this week I'll show you how to make images that look like they were made in a big time studio even if your "studio" is in a garage or your home's basement, like mine is.
Your starting point can be a copy of another photographer's style and since it's almost impossible to exactly duplicate the look of someone else's images you will gradually make accommodations as far as equipment, space and experience is concerned. As you continue to shoot and learn from experience and reading books and blog posts like this one, you will see and improvement in these results until what emerges is truly your own personal style.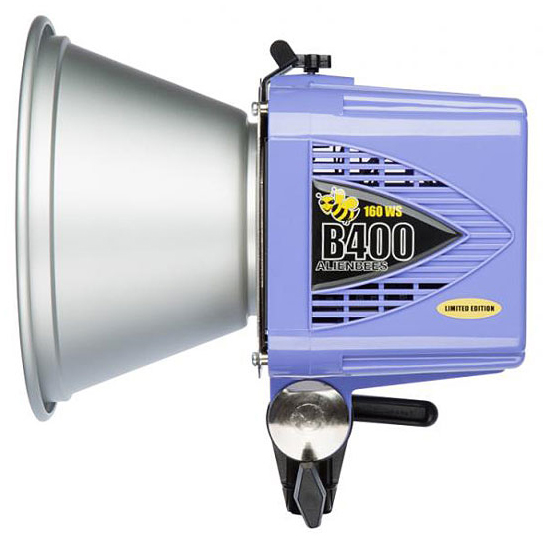 My tip of the day, which was used to make the above image of Sarah, is to start by keeping the lighting simple. For example, here's how I made this shot:
The above image is a classic Joe Farace-style shot made in my 11×15-foot home studio. The model is more often than not, in a three-quarter pose and she's looking directly at the camera. Lighting was from a Purple Haze Paul C Buff Alien Bee B800 with 18-inch Omni Reflector at camera right, with DigiBee DB800 with 7-inch Standard Reflector at camera left. Backdrop is a Savage 5 x 7-foot Infinity matte black vinyl background. Image was captured using a Panasonic Lumix GH4 with Olympus 45mm f/1.8 lens and an exposure of 1/100 sec at f/8 and ISO 200.
Because of their ruggedness, dependability and affordability, I've standardized on the use of Paul C Buff's Alien Bee and DigiBee monolights in my home studio. This is not a paid or sponsored endorsement, just my experience.
---
If you enjoyed today's blog post and would like to buy ($2.50) Joe a cup of tea, click here.
If you're interested in knowing how I use cameras, lenses and lighting in my in-home studio and on location, please pick up a copy of Studio Lighting Anywhere which is available new from Amazon.com for $21.57 or used for $9.94 as I write this. The Kindle version is $19.99 for those preferring a digital format.