Today's Post by Joe Farace
When working with a new model my first step  is to schedule a test shoot that usually takes two hours during which I'll typically make 200-300 photographs. But before shooting even the first frame, I start the process with interview where I'll look at her portfolio (if she has one) and go on to show her the style of images that I produce. This exchange establishes rapport and the model has a chance to give feedback on my photography that could affect the kind of images we'll make.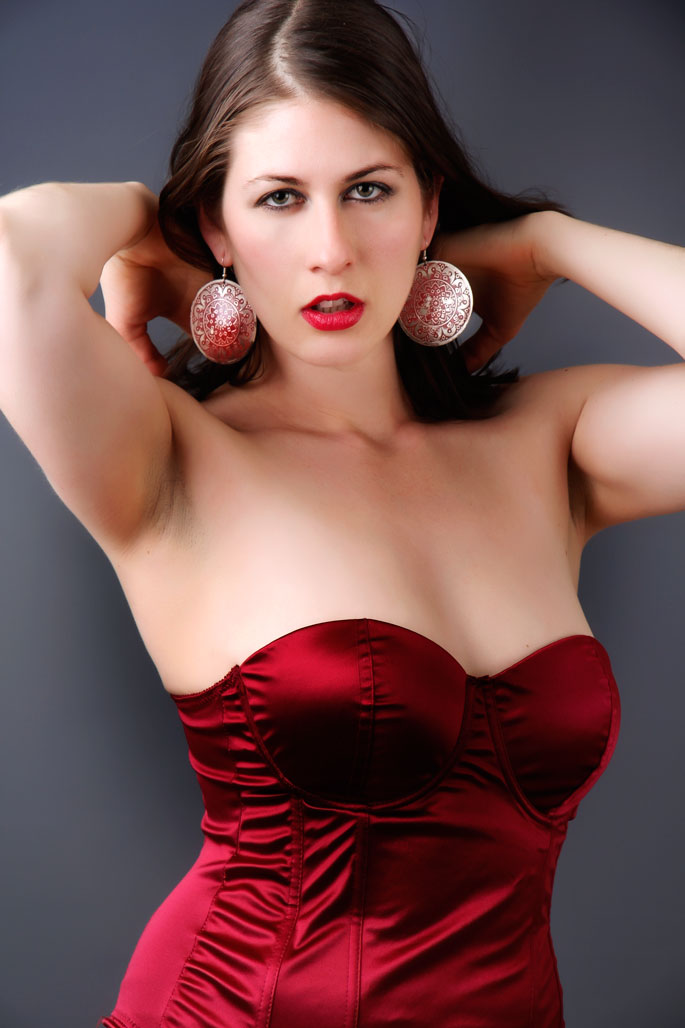 During the test shoot, I often make image in both color and black & white images. I've mentioned my philosophy of shooting B&W and color (RAW+JPEG) at the same time; you can read it here.
As far as lighting is concerned: There are photographers who prefer using available light by which they usually mean "every light that's available" but I prefer to work with as few lighting tools as possible concentrating on working with the model, rather than the equipment.
How I made the above shot: For this shot of Dalia at left I used Westcott's Strobelite Plus monolight with a 36-inch umbrella at camera left and a 32-in reflector at camera right. Background is a Savage Infinity Photo Gray vinyl backdrop that I like to use for these kinds of shots because it's non-reflective. Camera was a Canon EOS 60D with EF-S 15-85mm f/3.5-5.6 IS USM lens (at 85mm.) Exposure for the portrait was 1/125 sec at f/8 and ISO 200.
I don't have a formula for posing people. I try to accent a model's good points and minimize the ones she's self-conscious about, even if I believe that she's wrong. I tell each model and wholeheartedly believe that I want to make each of them too look as beautiful as possible. And that's my goal during a test shoot, to make great pictures that makes the model happy and one that helps us toward a longstanding partnership in creating great photographs together.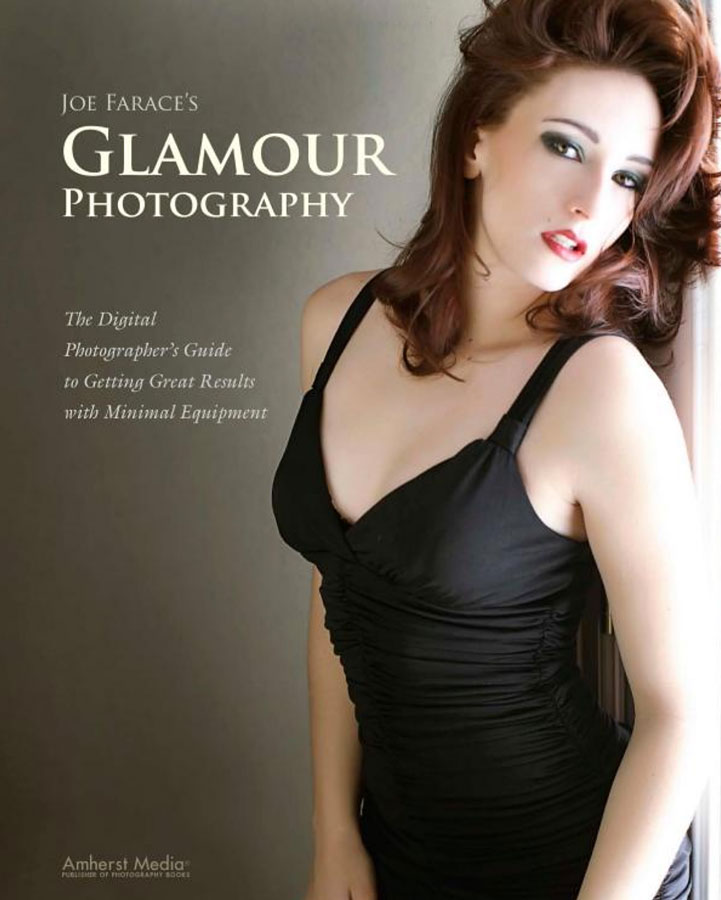 Joe is author of Joe Farace's Glamour Photography that features information about using minimal equipment demonstrating how to shoot glamour portraits in available light situations or using minimal lighting like speedlights. Affordable new copies are selling for $19.18 from Amazon with and used copies available for less than four bucks, cheaper than your daily Starbucks coffee.