Today's Post by Joe Farace
My parents gave me my first camera when I was eight years old. It was a hand-me-down Kodak Brownie Number 2. It was also the first camera to use 120 film and Kodak made five different versions of this camera, models A through F. Later when I was in high school my folks gave me my first 35mm camera, an Argus C3 Matchmatic, for my birthday. Both of these gifts changed my life.
I remember the first photograph that I made with the Brownie. It was of a flag that was flying from a pole in Baltimore's Collington Square park, next to the bandstand where the city's Municipal Band gave free concerts when I was a kid. So that particular shot, in that particular place has a special meaning for me, so maybe that's why I made it to start with.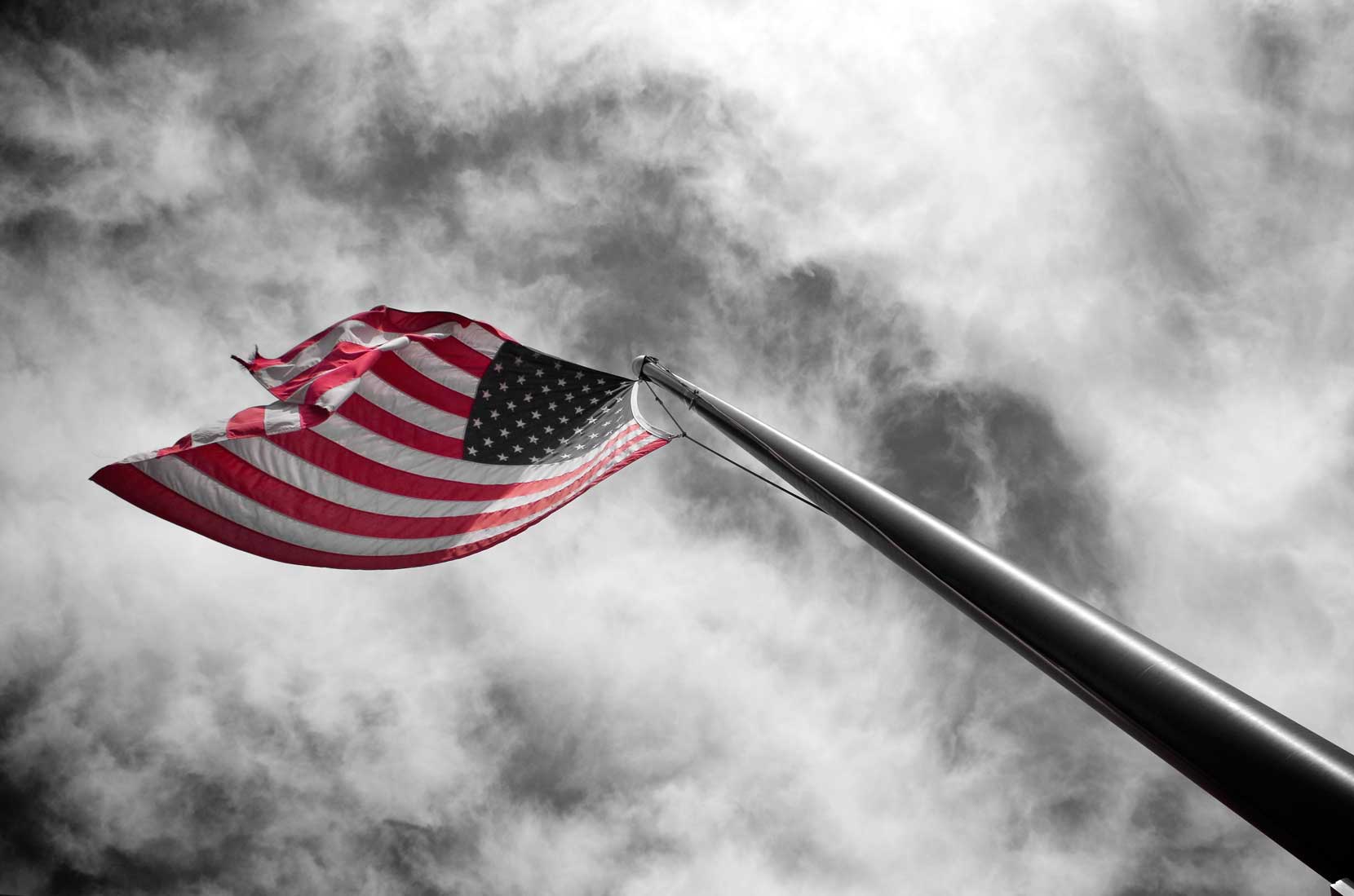 And because I was an eight year old kid, when I got my second roll of 120 film, I loaded it into the Kodak Brownie and went back to the same flag pole to make the same shot—again. I would love to have either one of those prints from that camera but they have long ago been lost in time.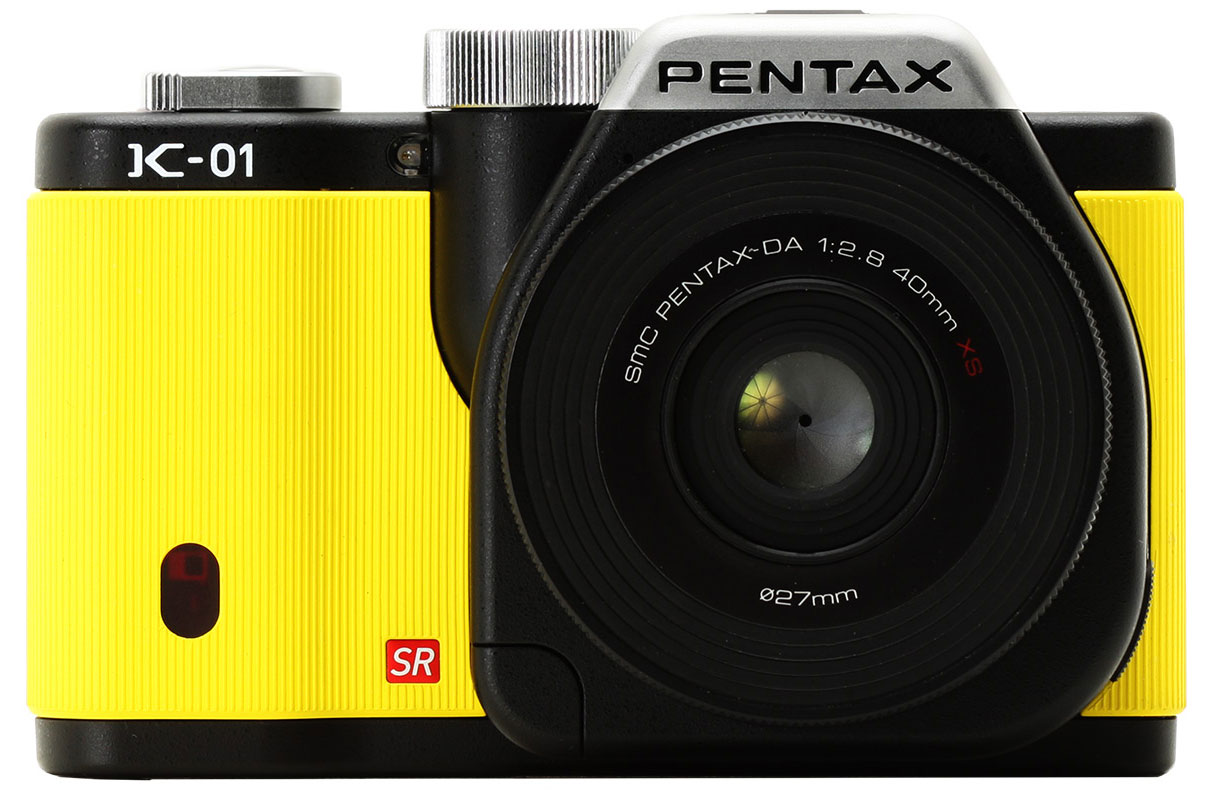 But that didn't stop me from trying it for a third time in more recent times with the widely unloved (but I still thought it was cool) Pentax K-01 mirrorless cameras. The camera was a yellow model just like the one shown at right and that I reviewed for Shutterbug.
I used the K-01's Extract Color digital filter to create an homage to my very first photograph but this new version wasn't shot in Baltimore, Maryland, but instead near a bank on Wilcox Street in Castle Rock Colorado. Looking at the image on my computer I was impressed by the K-01's 16-megapixel resolution and the ability to have fun with its built-in Instagram-style special effects.
How I made this shot: Exposure for the flag photograph was 1/1000 sec at f/9 and ISO 400 with the 18-55mm f/3.5-5.6 lens set at 18mm. The image came out of the camera mostly as you see it above with maybe just a bit of burning and dodging applied in Photoshop.
---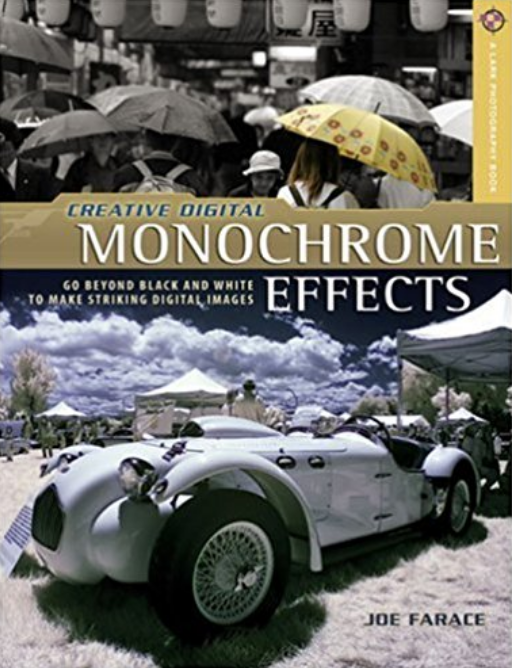 My book Creative Digital Monochrome Effects is still available and (I think anyway) is a fun read. New copies are available from Amazon for $23.70 with used copies selling for a little more than eight bucks, which is a bargain. There's even a chapter on infrared photography.