Today's Post by Joe Farace
In the United States, Patriot Day occurs on September 11 each year and is in memory of all of the people who were killed in the September 11 attacks in 2001. A bill to make September 11 a national day of mourning was introduced in the U.S. House of Representatives on October 25, 2001 by Rep. Vito Fossella (R-NY) with 22 co-sponsors. The result was the resolution to proclaim September 11, 2002, as the first Patriot Day.
In my Web Profiles column that appeared in the March 2003 issue of the former print edition of Shutterbug magazine, I wrote the following about Brian Dorsey's photography and featured this image of his son that is shown below: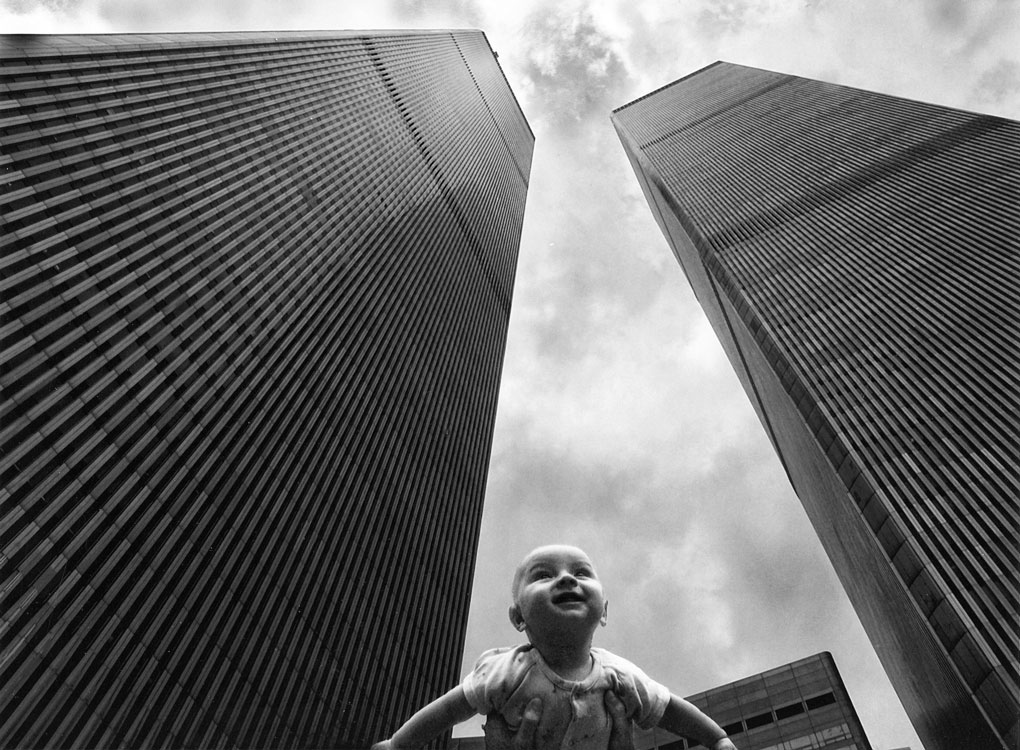 "The photograph of his baby called "Miles Above the World Trade Center" was made on September 4, 2001 and projects an image of hope and optimism that goes far beyond the kind of images we have been bombarded with since September 11th."
And so today on this day of remembrance, I leave you with Brian Dorsey's vision of hope.
---