"Outside of a dog, a book is a man's best friend. Inside of a dog it's too dark to read."—Groucho Marx
Several years ago along with two wonderfully talented photographers, I was teaching a Mentor Series workshop in Montana. On a cold, rainy day when it was too unpleasant to shoot outside, the workshop's moderator set up a panel discussion with the three of us to answer questions from the attendees.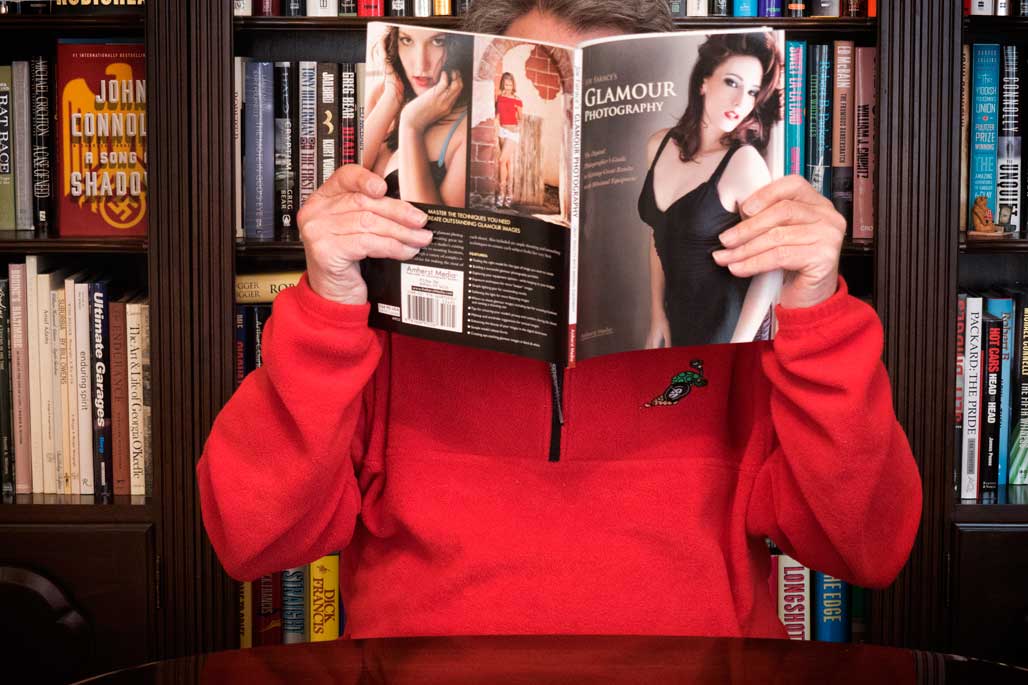 One question was "what is your favorite photography book? I don't specifically remember what the other two photographers recommended but I know they were contemporary books and both shooters were humble enough not to recommend their own. But I do remember the books I recommended and would like to share them with you today. The third book(s) are highly specific to my interests and I'll include it as a point of information at the end of this post.
My suggestions are not new books and waste none of your time talking addressing topics like exposure, composition and the kind of stuff that overpopulate modern photo books. Instead of telling you how to take pictures, these books help you improve the way that you make photographs. And because the books are old, they're available at really good prices so you can afford to own them all.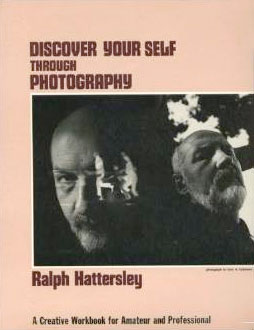 Discover Your Self Through Photography by Ralph Hattersley. This 1971 book by a noted photography teacher and was contributing editor to Popular Photography starting in 1957, in which he wrote the column 'The Hattersley Class For Beginners'. There's more than a bit of Zen and the Art of Motorcycle Maintenance in Hattersley's writing, that is a reflection of his times—times that I personally consider the most creative in my life. The book includes end-of-chapter lessons that you can use to expand your photographic consciousness on so many levels I think it will surprise you. If you want to give your photography a gentle shock treatment, spend 15 minutes a day quietly reading several pages from this book. This is no ordinary photo book and, no kidding, it could change your life.
Photographic Seeing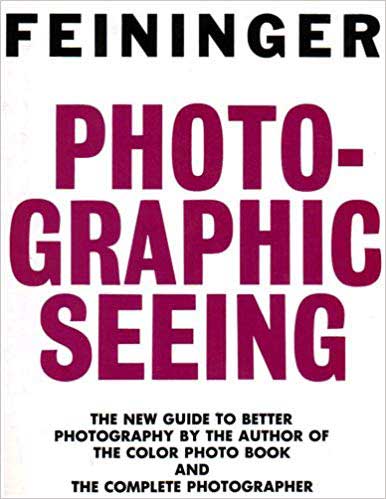 by Andreas Feininger was published in 1973 and may be the definitive book on photographic composition. While I may rhapsodize over William Mortensen's The Command to Look, Willy is an acquired taste while Feininger's advice comes from the Golden Age of Photojournalism with Feininger having been a Life magazine photographer for 19 years. His book's thesis compares how your eyes see the world to the way a camera does and why it's different in what makes great photographic composition. He can sometimes be tough as I've mentioned before. Unlike contemporary photo books, Feininger's book is a dense read but well worth it. If you can afford both books, go for it or look for them at your local library.
Lastly, my original second book recommendation was Creative Color Photography of Robin Perry and it's aimed at studio photographers, especially those interested in special effects, which I have always been interested in this subject, even before Photoshop. This book and Perry's other book, Photography for the Professionals, remain my go-to books on the subject of special effects.
All of these books are available used at really affordable, for just a few bucks each, from Amazon and the titles are linked to pages where you can purchase them.
---
If you enjoyed today's blog post and would like to buy Joe a cup of Earl Grey tea ($2.50), click here.
My book Joe Farace's Glamour Photography is full of tips, tools and techniques for glamour and boudoir photography with new copies available from Amazon for $20.53, as I write this. Used copies are selling for the hard-to-beat price price of $8.91 and the Kindle version is $11.99 for those who prefer a digital format.