Today's post by Joe Farace
"In my photographs it is apparent that there was no posing at the moment I released the shutter."—Jerzy Kosinski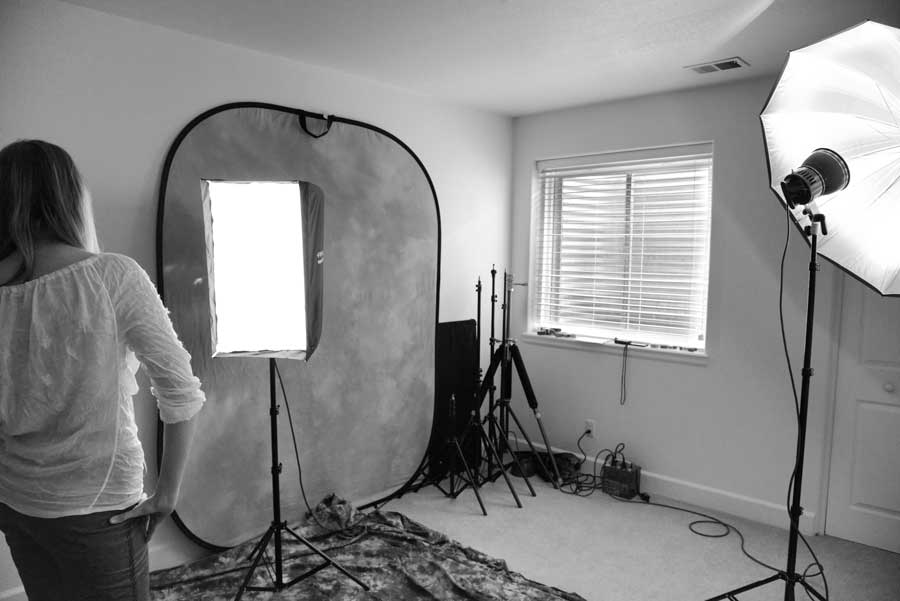 One question that I'm often asked is how do I pose models. The first part of the process is recognizing what kind of subject your model is. From experience, I have found that there are basically two types of models: Inner and Outer directed, which I wrote about in a post called Photographing Different Kinds of Portrait Subjects. What I didn't realize at the time that I wrote that original post is that there are also variations on these types and I've added to that discussion here. Knowing what type of model is in front of your camera tells you how much input from you that your subjects will need.
The second part is knowing how to pose your subjects comfortably (key word) and is one of the most critical elements in creating saleable portraits. You may be able to photograph a beautiful woman but if her pose is awkward, clumsy, or  unattractive, it reduces your ability to produce a profitable session. And because often you'll often be working with people who haven't been photographed since their wedding or senior portraits, it's important to develop an understanding of a few simple techniques that will assist your subject when they're in front of your camera.
There are a few posing basics that I always start with:
Here's the pose that I use as my "first standing pose" in a session: While placing them in a three-quarter pose to the camera, I ask the subject to put all of their weight on the foot that's away from the camera. Then I ask them to point that opposite foot toward the camera. This is harder to do then it sounds; some people get it right away, other do not. So I often show them how to do it by putting myself in that pose.
Once you have your subject in a comfortable pose that also looks good you should refine it with a head tilt or have them move their hands and arms slightly while changing your camera angle and zooming (or walking around) to tighten or loosen the shot's composition. This part of the process that I call shooting through a pose; read about how that works here.
How I made this shot: One of the most challenging parts of working in the studio its that usually there's nothing for the subject to interact with or do with their hands. For this unpublished image of Alice, I talked to her while moving my hands around my face and head and watched how she mimicked it. This pose in the featured image is what she came up with and I liked it much better than any of my suggestions. The camera used to make the portrait was a Canon EOS 5D Mark I (that I still have and use) with a now-discontinued EF 28-135mm f/3.5-5.6 IS USM lens (ditto.) Exposure was1/125 sec at f/13 and ISO 100.
For this session with Alice, the lighting setup consisted of a Speedotron Brown Line head attached to a 16×13-inch Westcott Apollo Strip softbox that's built on an umbrella frame and doesn't require a speed ring. In the above right view of my (pre-flood) studio you can see it on the left (camera right) with the second Speedotron M11 head with 54-inch silver umbrella attached is opposite it and used as fill. The Apollo Strip lightbank provides a narrow focus and dramatic lighting; so much so that sometimes I shot it without turning on the second head for fill and still love the results. Background was an inexpensive muslin that I purchased from Adorama hung on my now falling apart JTL background stands.
About the model: I only photographed Alice twice for Shutterbug while testing lighting equipment for the magazine's pages but would love to work with her again. If you have a friend, or maybe yourself, who would like to model for me or wants to be my new muse, please contact me through the Contact page or send an e-mail at joefarace at gmail dot com. We can schedule a test shoot or interview whichever is more convenient..
---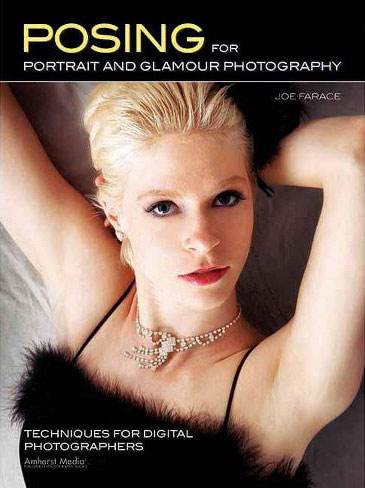 On this blog there are lots of blog posts about portrait posing. I suggest that you use the Search box on the upper right-hand side of this page (magnifying glass icon) and type "posing" to find appropriate posts. If you want something more lasting, take a look at my book Posing for Portrait and Glamour Photography. New copies are available from Amazon for $18.77, with used copies starting at $19.38. The Kindle version is 28.45 for those preferring a digital format.