Today's Post by Joe Farace
As a Caribbean island, Puerto Rico is the smallest of the Greater Antilles yet it's part of the United States so a passport isn't required to visit. Located in the northeastern Caribbean, Puerto Rico is east of the Dominican Republic and west of the Virgin Islands and is a two-hour flight from Miami. The Luis Muñoz Marin International Airport is actually in Isla Verde, nine miles from the capital city of San Juan and the short cab or shuttle ride to the city is lined with modern hotels in a lush tropical setting.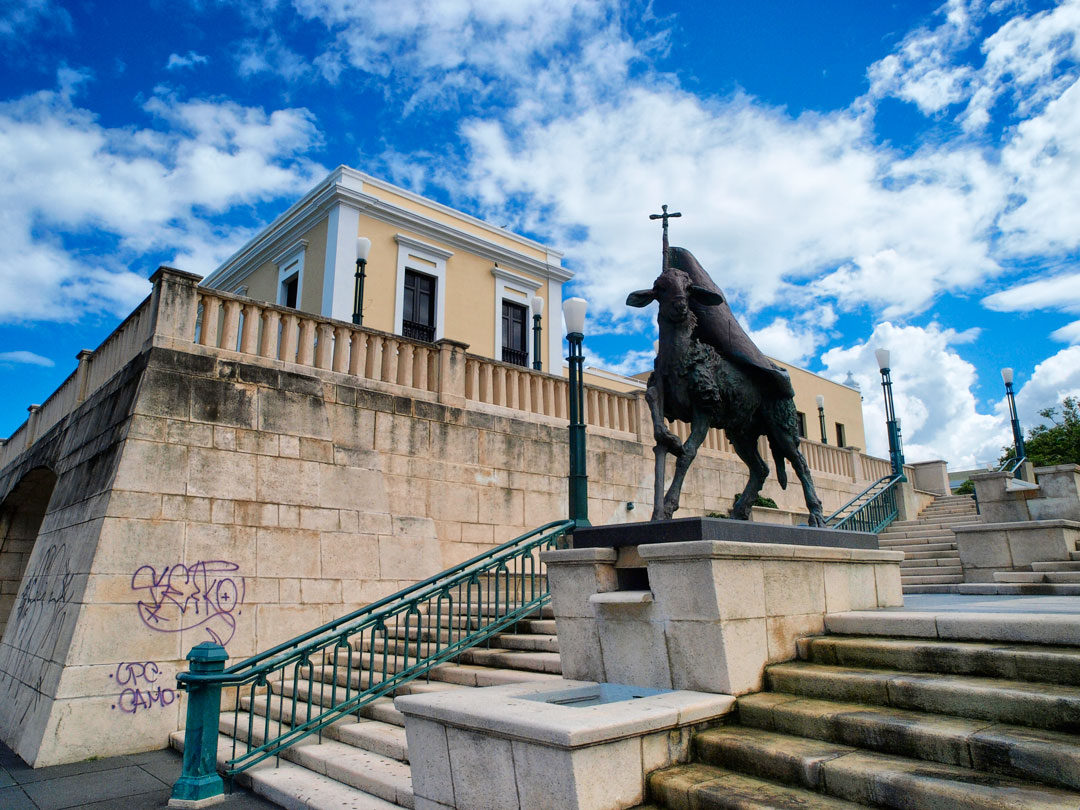 How I  Made this Photo: It was made in Old San Juan using an Olympus E-3 Four-thirds system DSLR with Zuiko 12-60mm f/2.8-4.0 lens (at12mm.) Program mode exposure was 1/400 sec at f/13 and ISO 200.
Puerto Rico is small, about the size of Rhode Island, yet boasts the oldest city in US territory, San Juan, that was founded in the 1500's by Ponce de León. In more recent times, the island was home to baseball player and humanitarian, Roberto Clemente, who was the first Puerto Rican named to baseball's Hall of Fame. Yet San Juan itself is full of modern beachfront hotels and you can plug your laptop into any outlet, since Puerto Rico uses the same 110-volt currency as the rest of the USA.
San Juan offers a rich visual experience, especially in Old San Juan where narrow cobble stone streets are lined with 16th century buildings and churches and colorfully painted 200-year old homes with wrought iron balconies. It is one of the two barrios of San Juan and is located on a small island connected to the mainland by bridges and a causeway that when driving or taking a bus you almost won't know you've arrive at Viejo San Juan until you see the explosion of colors of the historic buildings. A leisurely foot tour is the best way to experience this bit of the Old World, especially given the narrow, steep streets and sometimes heavy traffic.
---
If you enjoyed today's blog post and would like to buy Joe a cup of Earl Grey tea ($2.50), click here. And if you do, thank so very much.