Today's Post by Joe Farace
"Don't get me wrong, I admire elegance and have an appreciation of the finer things in life. But to me, beauty lies in simplicity."—Mark Hyman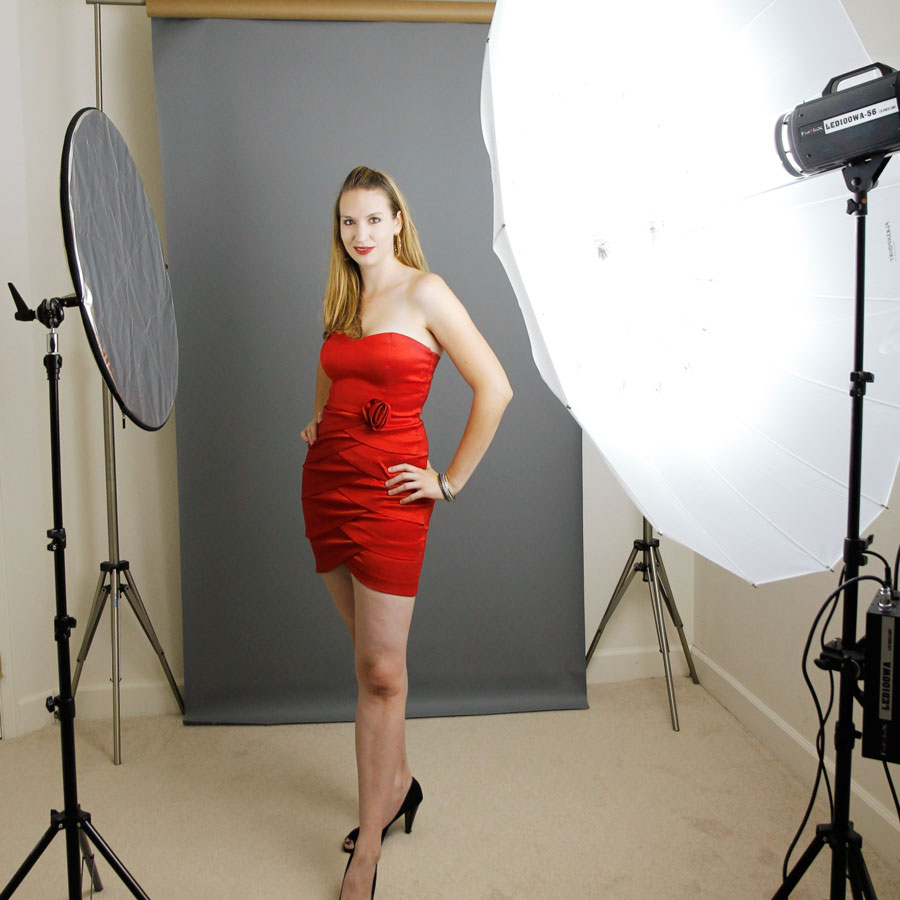 The above quotation applies to all kinds of photography, including portraiture where it's all too easy to set a subject on a posing stool and place them in "Pose A," then move then into "Pose B," making the whole process so mechanical that even R2D2 could make that kind of portrait.
The goal of any pose is not just to look natural, although that's one objective but perhaps to tell a story and there are many ways you can pursue that goal. Some photographers like to keep their posing subtle, which is my preferred way of working, while others are not so restrained. No matter how you achieve the pose, it all starts with observation, experience and communication with the subject.
What your clients want is a portrait of themselves or a loved one that looks different from the last portrait that you made for another customer and one that captures that subject's individuality. And sometimes you can get by with using just a single just one light—as the lighting (above) set-up demonstrates.
How I made this shot: I photographed Danielle Nicole using a single LED light source with some help from a simple, inexpensive light modifier.
A Fotodiox Pro LED light is placed at camera right with an inexpensive 60-inch white parabolic umbrella that was mounted in shoot-through mode. A 30-inch Westcott Basic 5-in-1 Sunlight reflector is at camera left serving as fill. In the setup image I used a 5×7-foot Photo Grey Savage Infinity vinyl background to first make some head shots of the model. Danielle is six-feet tall in her bare feet so when I wanted to shoot some full-length shots of her kicking up her heels, I removed the background and used the wall of my home studio, which, at this time, was white. (It's 18% grey or thereabouts now.)
The camera used was my workhorse Canon EOS 60D with EF-S15-85mm f/3.5-5.6 IS USM lens (at 31mm) with an exposure of 1/50 sec at f/4.55 at ISO 500.
---
If you enjoyed today's blog post and would like to buy Joe a cup of Earl Grey tea ($2.50), click here. And if you do, thank you very much.
The original title of my book Posing for Portrait and Glamour Photography was The ABC's of Portrait Posing.
On this blog there are lots of posts about posing. Use the Search box on the upper right-hand corner and type "posing" to find appropriate posts. If you want something more lasting, take a look at my book that's available from Amazon for $20.64 with used books (for some reason) starting at $19.79 as I write this, Kindle version is $26.38 for those who prefer a digital format.