Today's Post by Joe Farace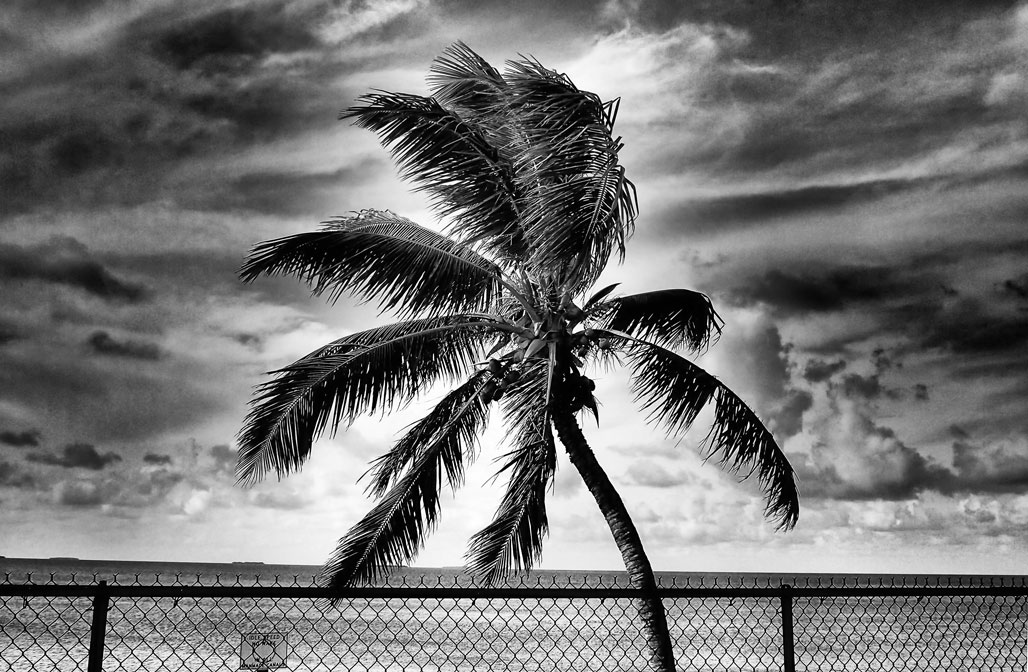 The Seven Mile Bridge is a famous bridge in the Florida Keys and is located in Monroe County. It connects Knight's Key, part of the city of Marathon, Florida in the Middle Keys to Little Duck Key in the Lower Keys. Among the longest bridges in existence when it was built, it is part of the Overseas Highway in the Keys, which is part of the 2,369-mile U.S. Route 1.
There are really two bridges in this location. The modern bridge is open to vehicular traffic; the older one can only be used by pedestrians and cyclists. It was originally known as the Knights Key-Pigeon Key-Moser Channel-Pacet Channel Bridge and was constructed between 1909 to 1912 under the direction of Henry Flagler and Clarence S. Coe as part of the Florida East Coast Railway's Key West Extension, also known as the Overseas Railroad.
How I made this photo: The above image that I call "Palm after crossing the Seven Mile Bridge " was made while Mary and I were driving in a rented Lincoln on the way to Key West. It was shot with a Olympus Pen E-P3  (that I still love and use) and M.ZUIKO Digital 17mm f/1.8 lens and was then processed in Silver Efex Pro. Exposure was 1/800 sec at f/9 and ISO 320. I have always loved this little camera, that was introduced in 2011 but it still make great photographs.
---
If you enjoyed today's blog post and would like to buy Joe a cup of Earl Grey tea ($2.75, Starbucks and Dunkin's has raised tea price), click here. And if you do, thank you very much.