Today's Post by Joe Farace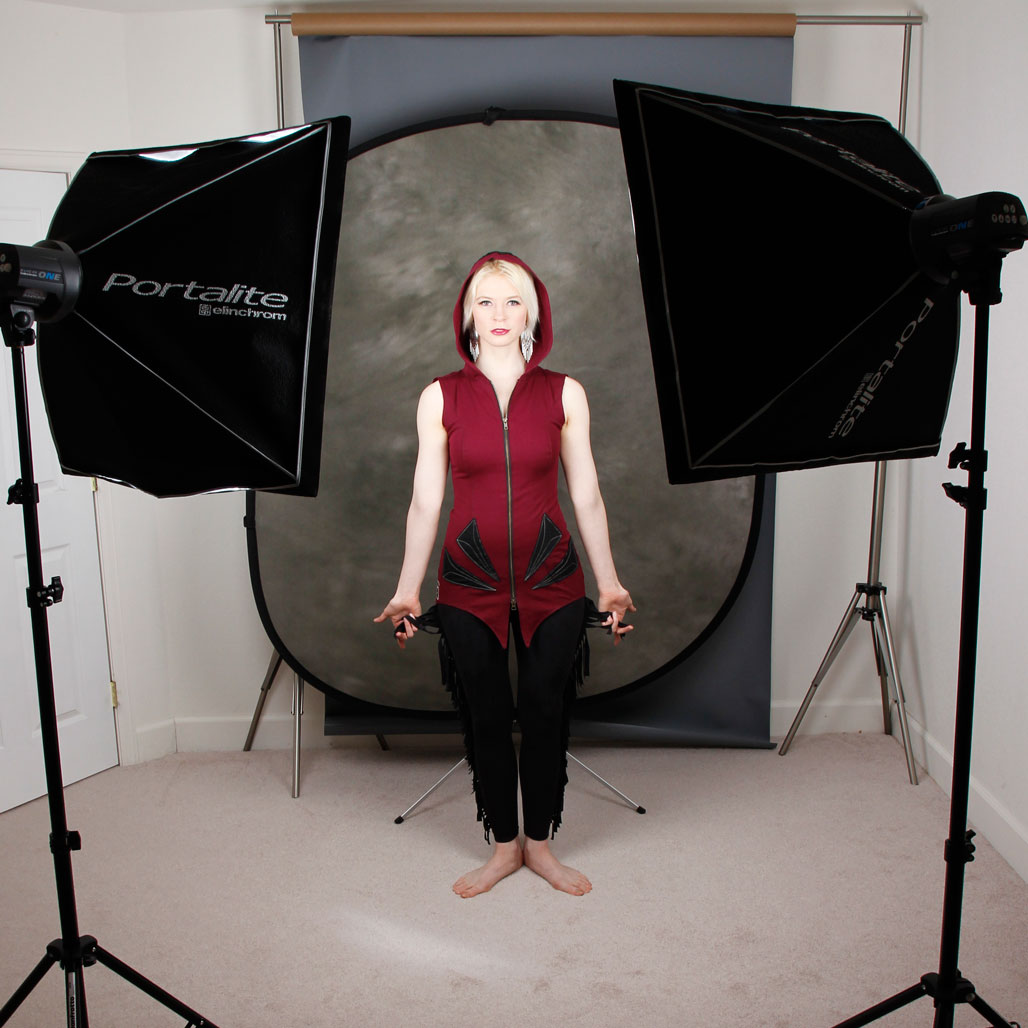 "Little Red Riding Hood" is a European fairy tale about a young girl and a Big Bad Wolf and its origins can be traced back to the 10th century by several European folk tales, including one from Italy called "The False Grandmother" (La finta nonna),  written among others by Italo Calvino; the best known versions were written by Charles Perrault and the Brothers Grimm. Other names for the story are "Little Red Ridinghood," "Little Red Cap" or simply "Red Riding Hood."—Wikipedia
The story of Little Red Riding Hood has been changed considerably in its various retellings and subjected to numerous modern readings and adaptations including today's très moderne portrait of Pam Simpson, which I shot while testing Elinchrom's D-Lite RX One/One Softbox To Go Kit.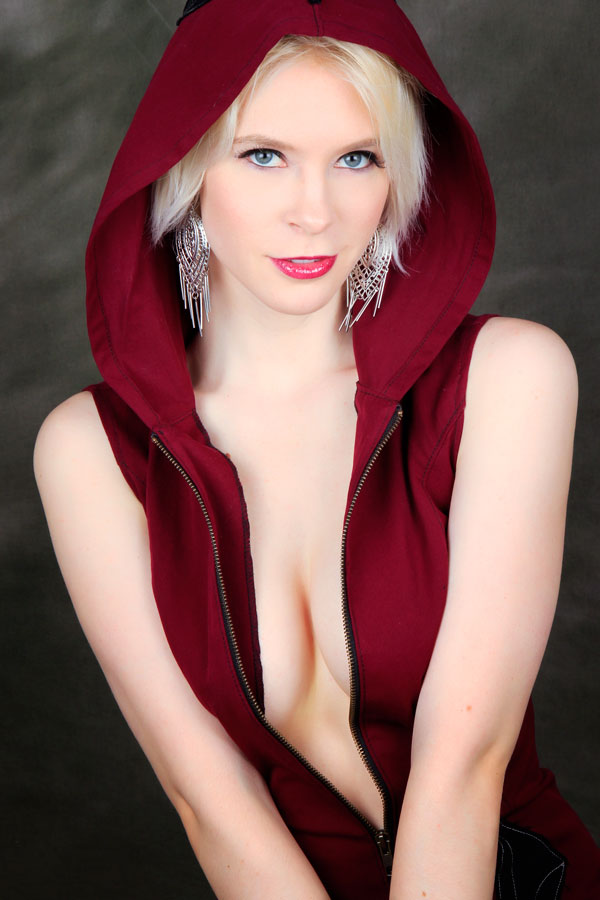 How I made this shot: In the lighting setup above you can see that each 100 Ws D-Lite RX monolight was placed at approximately 45 degrees to one another with a 26-inch square Portalite lightbank mounted on each light. When I made this shot, the kit included two 26×26-inch square softboxes; it now includes one 26×26-inch softbox and one 22-inch Octa softbox.
Output was adjusted in each light to be at approximately one-quarter power, providing almost instantaneous recycle no matter how fast this subject changed poses.
Background was a Savage 5 x 6-foot Collapsible/Reversible Monsoon Background; think cloudy, stormy day, with one side being darker than the other.
Once Upon a Time used to be one of my favorite TV shows and here Pam gets into the spirit with this neo Red Riding Hood outfit from UMBA in Bouler, Colorado. To make this portrait, I used a Canon EOS 60D and EF-S 15-85mm f/3.5-5.6 IS USM lens (at 53mm) with an exposure of 1/125 sec at f/11 and ISO 200.
---
If you enjoyed today's blog post and would like to buy me a cup of Earl Grey tea ($2.50), click here. And if you do, thank you very much.
My book Joe Farace's Glamour Photography is full of tips, tools and techniques for glamour and boudoir photography with new copies available from Amazon for $28.29, as I write this. Used copies are selling for the hard-to-beat price price of $8.90 and the Kindle version is $19.99 for those who prefer a digital format.