Today's Post by Joe Farace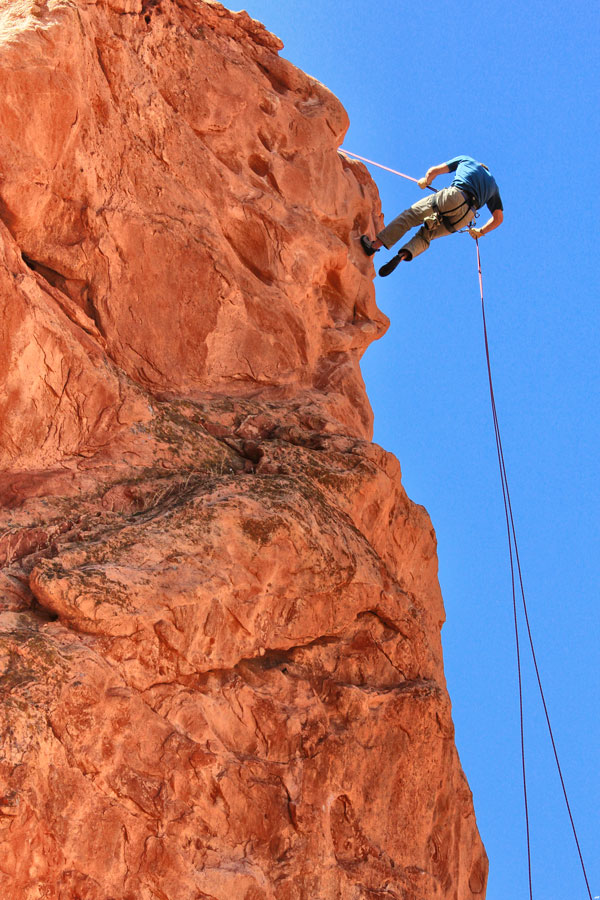 The Garden of the Gods is a public park that's located in Colorado Springs and was designated a National Natural Landmark in 1971.
The area was first called Red Rock Corral. In August 1859, two surveyors who helped to set up Colorado City (another fun place to visit and photograph) explored the site. One of the surveyors, M.S. Beach, suggested that it would be a "capital place for a beer garden." His companion, Rufus Cable, awestruck by the impressive rock formations, exclaimed, "Beer Garden! Why it is a fit place for the gods to assemble. We will call it the Garden of the Gods."
The Garden of the Gods' red rock formations were created millions of years ago during a geological upheaval along a natural fault line. Archaeological evidence shows prehistoric people visited Garden of the Gods about 1330 BC. At about 250 BC, Native American people camped in the area, attracted to the wildlife and plant life in the area and used overhangs created by the rocks for shelter. Many native peoples have reported a connection to Garden of the Gods, including Apache, Cheyenne, Comanche, Kiowa, Lakota, Pawnee, Shoshone and Ute people.
How I made this shot: This image is from an unpublished Shutterbug review of Canon's EOS Rebel T2i. It was shot with the 18-55mm kit lens (at 55 or 88mm equivalent) with an exposure of 1/320 sec at f/11 and ISO 400.
For more about shooting with a newer Canon Rebel DSLR, see my published Shutterbug review of the EOS Rebel SL3 here. And for more information about shooting with entry-level cameras, check out Shooting Outdoor Portraits with Entry-Level Cameras, featuring an outdoor portrait of the lovely model Maria.
---
If you enjoyed today's blog post and would like to treat me to a cup of Earl Grey tea ($2.50), please click here. And if you do, thanks so much.