Today's Post by Joe Farace
"Once writing has become your major vice and greatest pleasure, only death can stop it."— Ernest Hemingway
I really agree with Mr. Hemingway's quote. When last I was in Key West I visited his former home. Although he spent most of the last years of his life in Cuba, it was an interesting experience for me to see where the great man lived and worked. If you ever make it to Key West, be sure to visit it.
Key West lies on the dividing line between the Atlantic Ocean and the Gulf of Mexico. The two bodies of water have different currents, with the calmer and warmer Gulf of Mexico being characterized by great clumps of sea grass. Cayo Hueso is the original Spanish name for the island of Key West. It literally means "bone cay" or a low island or reef. It is said that the island was littered with the remains of prior native inhabitants, who used the isle as a communal graveyard.
Even though Spring has sorta, kinda arrived here on Daisy Hill, I'm starting to miss the trip Mary and I made a few years ago to Key West, Florida.
How I Made this Shot: I shot the above image while on the road to Key West using my Olympus E-P3 mirrorless camera with a Olympus M.ZUIKO Digital 17mm f/1.8 lens and an exposure of 1/800 sec at f/10 and ISO 320. The in-camera Dramatic Tone filter was applied to, well, add drama.
---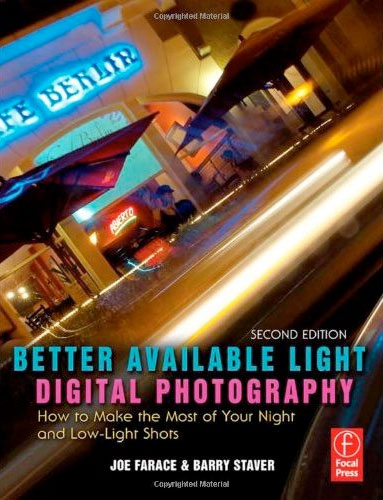 Barry Staver and Joe Farace are co-authors of Better Available Light Digital Photography that may be an oldie but, I think anyway, that it's a goodie. New copies are $21.49 with used copies starting for less than five bucks from Amazon. No Kindle version is available, sorry.