Today's Post by Joe Farace
So the day that I buy a new (for me) Olympus lens, this sh*t happens:

"According to a Memorandum of Understanding for Divestiture of Imaging Business signed on June 24, 2020, 'Olympus Corporation and Japan Industrial Partners, Inc. hereby announce that, today, the parties signed a memorandum of understanding to carveout Olympus's Imaging business to a new company…' "
"If you don't think your lens is long enough, you're not close enough."—Robert Capa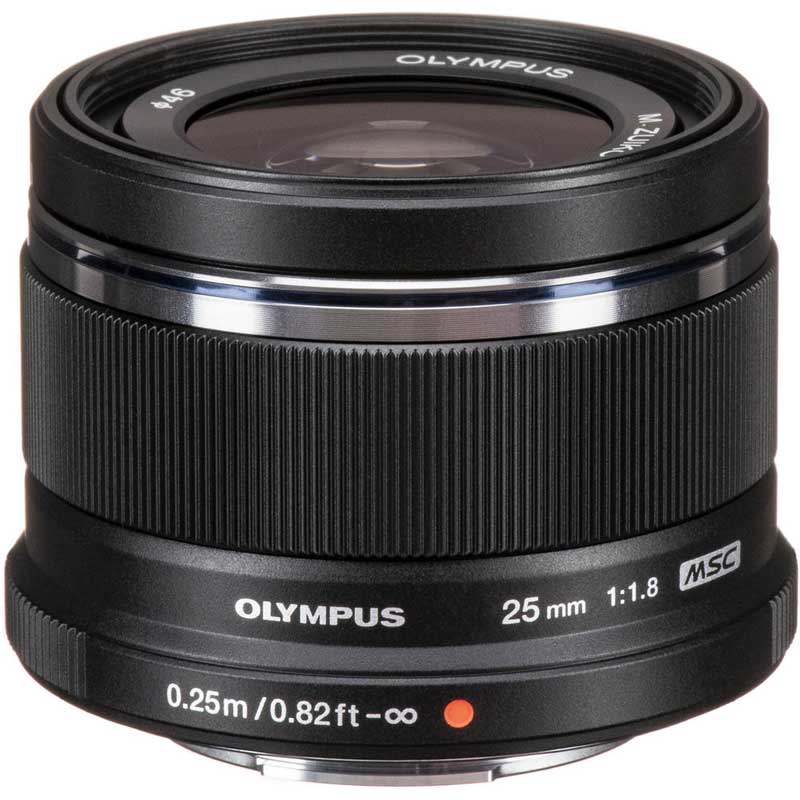 The myth of the 50mm lens and Henri Cartier-Bresson was that he preferred to use that focal length with his Leica because it allowed the photograph to "breathe," whatever the heck that means. Breathing usually refers to a lens shifting its angle-of-view when changing focus but my guess is that Cartier-Bresson was thinking something more existential. But I digress…
While hardly new, Olympus introduced the M.Zuiko Digital 25mm f/1.8 lens way back in 2014. I recently purchased a refurbished black lens from Olympus specifically to use with my (now discontinued) Olympus Pen F. I have always seen this particular lens as a perfect compliment to the Pen F, a camera that's unique in all my mirrorless cameras because it's the only one that I dearly love because of the quality of its construction and delightfully retro design. The lens's compact size, 47 degree angle-of-view and relatively wide aperture makes it ideal for the way that I shoot. The big deal for me was that, with the Micro Four-thirds format, the lens provides a 50mm equivalence and I wanted to be able to use a "normal" lens with the Pen F.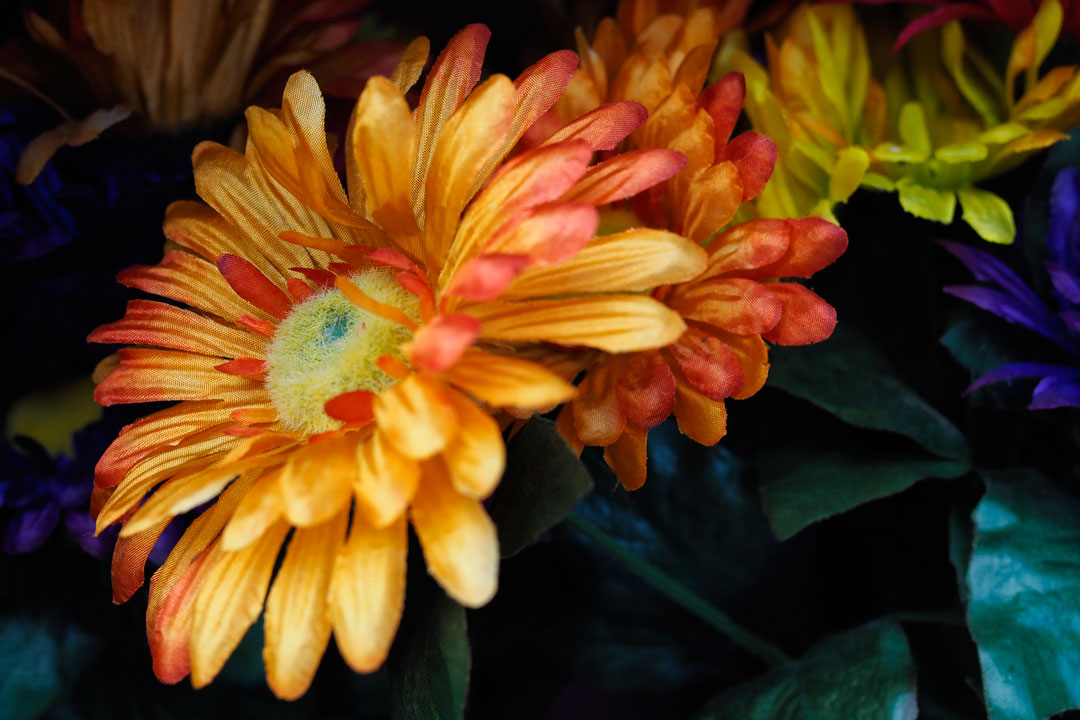 According to the experts, a "normal" lens has a focal length that's approximately equal to the diagonal of the film format or of a digital camera's sensor and offers the same perspective as your eyes. In order to achieve a high degree of sharpness and reduce the lens's overall size and weight, the M.Zuiko Digital 25mm f/1.8 uses two aspherical elements to reduce spherical aberrations with it's design of nine elements in seven groups. The lens measures 2.2 x 1.6-inches, weighs 4.8 oz and has a 46mm filter size. It has Oly's Movie & Still Compatible (MSC) autofocus system for smooth, quiet, and fast performance. There's also rounded seven-blade diaphragm that should produce pleasing bokeh.
How I made this shot: I photographed this arrangement of silk flowers in an alley off MainStreet in Downtown Parer, Colorado. The M.Zuiko Digital 25mm f/1.8 lens will focus as close as 9.4-inches and I was about that distance away from the flowers when making this shot, with its shallow depth-of-field at f/3.5; the alley was kinda dark. Program Mode exposure was 1/250 sec (it was windy too) and f/3.5 and ISO 320.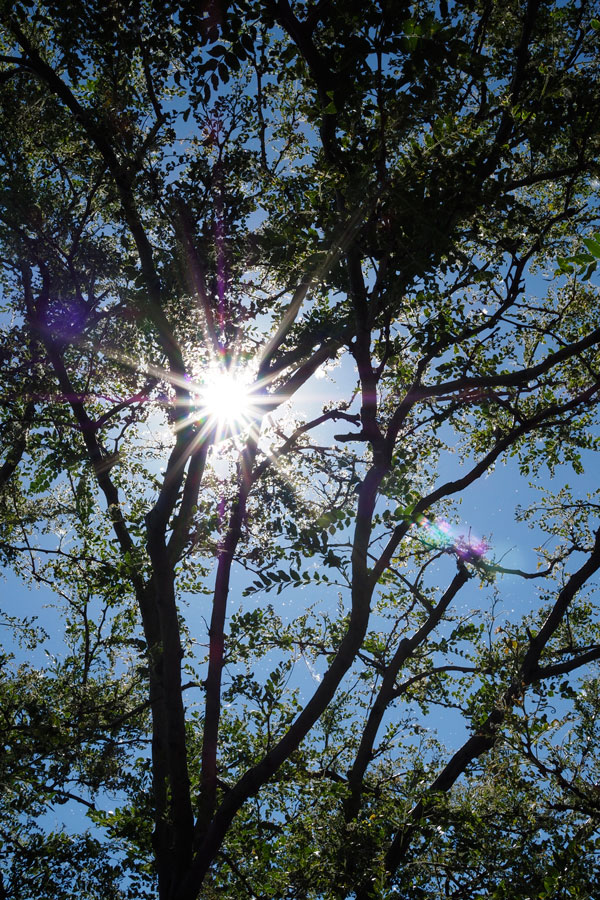 I took the M.Zuiko Digital 25mm f/1.8 lens to my well-laid wall o'bricks for an informal evaluation: Wide open the lens is sharp from corner-to-corner. At f/1.8, there is some slight barrel distortion that's almost not worth mentioning but if you look closely, it's there. This distortion gradually disappears and by f/5.6 it's gone. For 2020, I'm also testing lenses for Longitudinal Chromatic Aberration aka LOCA. This effect occurs when a lens cannot focus different colors in the same focal plane and when it occurs a magenta or green halo appears on the edges of objects. I noticed a tiny bit of magenta fringing but not enough to keep me up nights worrying about a lens I spent less than $200 on. (That price is why I like to buy refurbs.)
The lens produced average looking sunstars when stopped down to f/22; its smallest aperture and I give it a five on the Farace Sunstar Scale. There was some prismatics in the sunstar with corresponding colorful but moderate amount of ghosting when shooting directly into the sun—even with an Olympus LH-49B lens hood in place. Note: When you buy a new 25mm f/1.8 lens the lens hood is optional ($40) but when I purchased my refurbished lens directly from Olympus, one was included at no extra cost. Thanks Olympus.
It's National Camera Day. To celebrate, snap a picture of something or someone you love and cherish the memory. And be sure to post photos on social media using #NationalCameraDay.
---
If you enjoyed today's blog post and would like to buy Joe a cup of Earl Grey tea ($2.50), click here