Today's Rant by Joe Farace
Well that didn't take too long.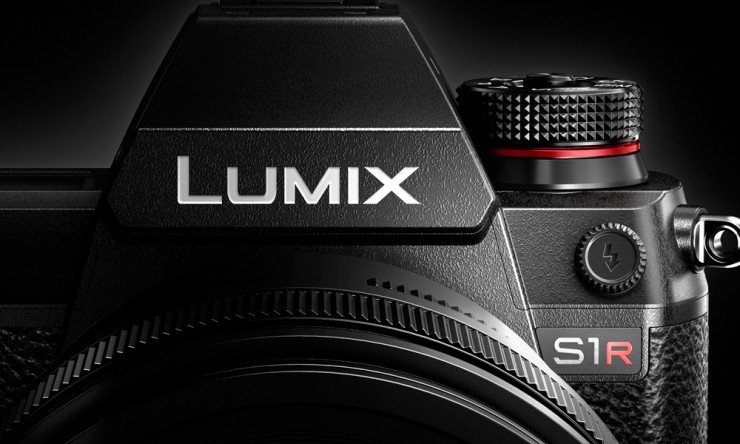 With the announcement of not one but two new full frame (24x36mm, I guess) Panasonic Lumix cameras, I started getting e-mail from readers asking if I was going to jump into this new mirrorless system when it's officially available.
The short answer is no but I would like to test one or both of the new L-mount cameras—smart move by Pany on that one—if the company will actually deign to let me borrow one. They would not, for example, send me Lumix G9 to review, although their PR people did inform me that I was "on the list" I should have asked them, "what list was that?"
Bristling with 47 jumping-up-and-down megapixels (24mp on the S1) and all of the latest gee-whiz video features, the new Lumix S1 and S1R models seem to generate lots of excitement when compared to some of the competition's raved-about-on-the-Internet cameras. The introduction of new cameras like this also generates questions from readers asking for my advice about switching systems because many people want to have "the best" even if that's a constantly moving target.
Here's my take: If you're already using the same system as that new dream camera, it's just be an upgrade and if you can afford it, such as adding a GH5 to your Lumix system. If that dream camera comes from another manufacturer or worse, like the new Nikon and Canon mirrorless full frame offerings, have an entirely new lens mount, it's only going to produce angst, so stop and think before melting that gild card. In  Panasonic's case they have adopted Leica's L-mount and while I don't expect Leica SL owners to grab an S1 or S1R, ya never know. It might make a nice second body or back-up. Me, I'm never going to switch camera systems no matter what Scheerazade-like delights items a camera manufacturer dangles in front of me.
What follows is a personal opinion on the topic of switching camera systems. It's offered here as a second opinion in case you've considered making a switch to a different system.
I know how to use the system I already own. I test lots of cameras and no company does the same thing in the same manner. Switching systems means I'd have to remember that the lens mount rotates counterclockwise not clockwise and the control for exposure compensation (and everything else) is somewhere other than where I expected.

I can't afford i

t. Right now, I own too many DSLRs and mirrorless cameras, including some that were converted for IR capture by LifePixel and lots of lenses. I sold a couple of older DSLRs on this site's

Garage Sale

so I'm getting that under control. I need to do the same with my mirrorless cameras. You can see those sad details on my

Gear

page.
I'm not sure how many lenses I actually own but sold a few on the Garage Sale. Some are duplicates—do I need two 12-32mm mirrorless lenses? So what am I going to do? Trade them for new Brand X gear and get 10 cents on a dollar or put them on, heaven forbid, Craig's List? I dunno.
Changing systems won't make a difference for the kind of photographs I make. There are some photographers who work in highly specialized situations but I'm not one of them. If a new camera from another manufacturer makes life easier, helps you make more money and you can afford to make the transition go for it. I watched two friends go through this process and it scared the hell out of me mainly because I'm such a cheapskate but these guys are serious pros who make a living with their gear.
How I made this shot: I shot the above image with a 15.3-megapixel Canon EOS 50D and inexpensive Zenitar 16mm lens. Exposure was 1/60 sec at f/16 and ISO 100. Would having a 47 or even 24-megapixel camera have inspired the client to spend more money with me? I doubt it. You can real all about how I made this shot on my car photography blog.
Thanks for listening.