Today's Post by Joe Farace
"January to December, We'll have moments to remember…"—The Four Lads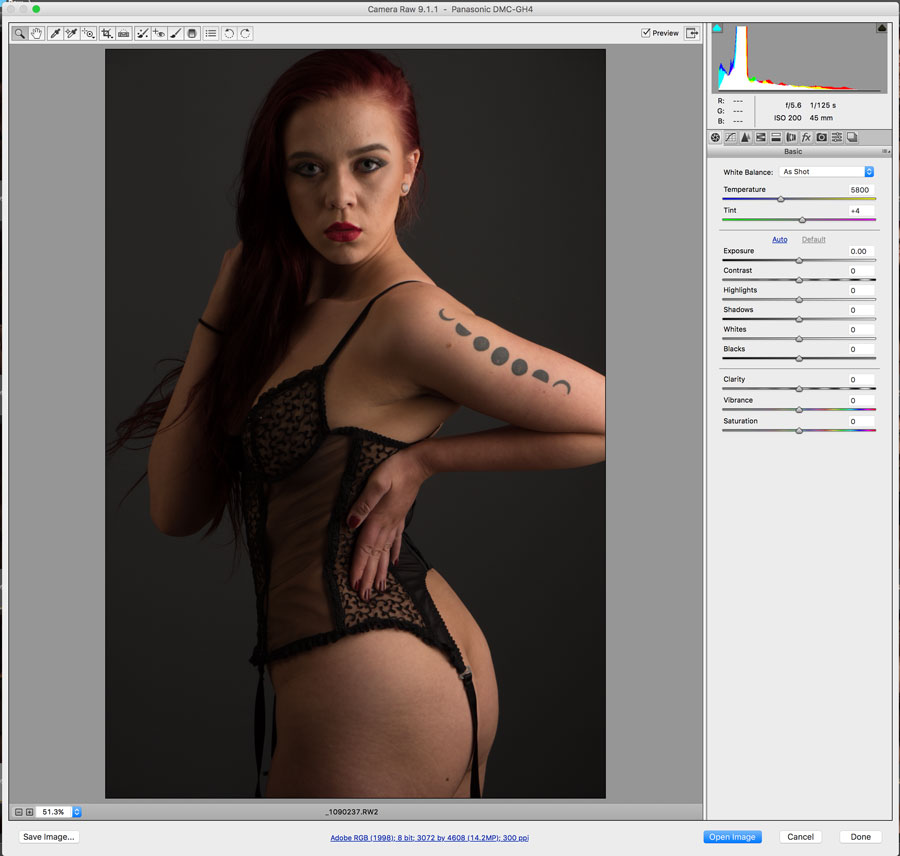 Over all of the years I've posted different photographs of different models demonstrating various photography, portrait lighting and even software techniques but whenever certain models are featured on this blog, Pinterest or Instagram I get nostalgic about the experience and for lots of reasons.
And so for the next couple of ThrowbackThursdays, I've decided to feature some models with whom I've had memorable shoots. It's not #FlashbackFriday although that hashtag has been around longer than #ThrowbackThursday but it seems like the latter is more popular today.
Each of these models share a few interesting similarities, not especially in how they look with their most notable trait being that I haven't photographed any of them in a long time. Yet whenever I post or feature any of these women's images on social media the Internet loves them. And I can see why. I think it's because they're not only attractive but their inner light shines through in their portraits as well.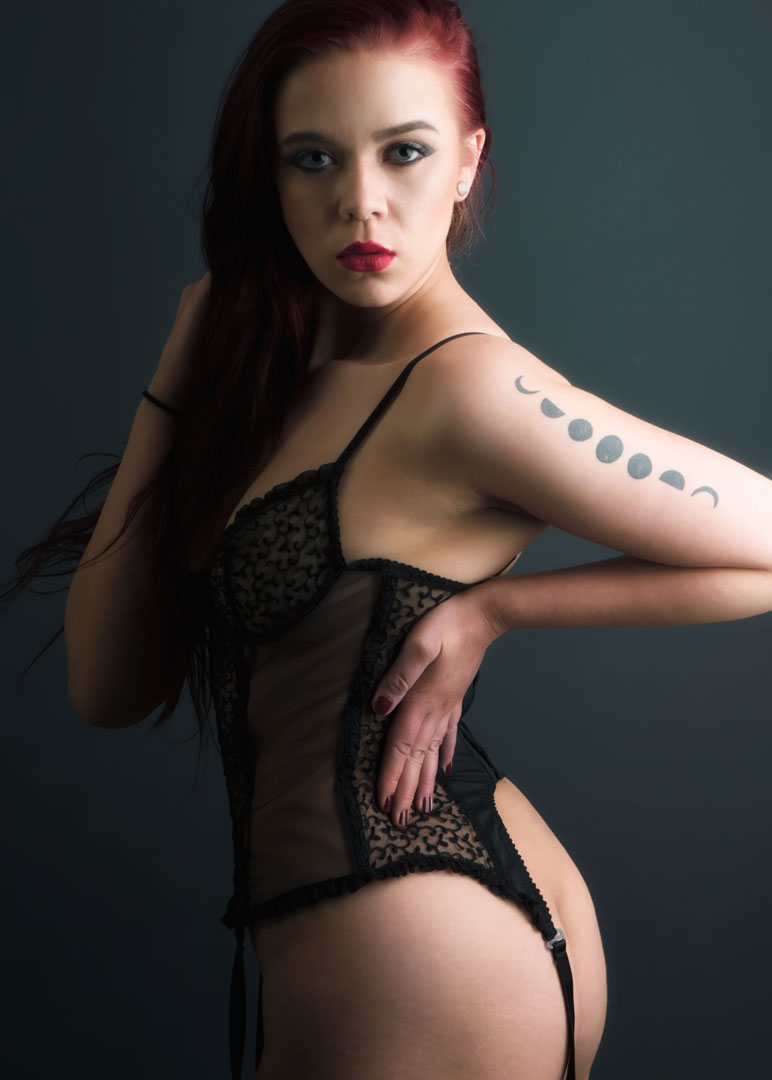 Today's featured model was formerly known as Ashley Hanna. She is another in that small group of models where I was either the first or one of the first persons to photograph them, but never photographed them again and the model later went on to fame and fortune (or some version of it.) Not that I didn't want to photograph them again; it's just that the opportunity never occurred.
How I made this shot: I photographed Ashley Hanna, as she was then known, in my home studio. The backdrop was a 5×7-foot Photo Grey Savage Infinity vinyl background that was hanging on my falling apart JTL background stands. The lighting setup used was my usual combination of Paul C Buff's Alien Bees and DigiBees monolights. The camera used was a Panasonic Lumix GH4 with G Vario 14-45mm f/3.5-5.6 lens at 45mm with an exposure of 1/125 sec and f/5.6 and ISO 200.
At that exposure, the captured image was slightly underexposed. You can see the underexposed RAW file above right. For the finished image (at left) I compensated for the underexposure by applying the technique that's explained in my post Tutorial: Correcting Underexposed Portraits. Then I added some burning and dodging using the now free PhotoKit2., which applies these effects as layers so you can the look using Photoshop's Opacity control in the Levels window. The image was then retouched using Imagenomic's Portraiture 2 (the latest version won't run on my computer/OS combination) and I slightly cooled the image with Color Efex Pro's Cross Balance filter before applying the Glamour Glow filter that's also part of Color Efex Pro.
You can see more of Ashley all over this blog. Just type "Ashley Hannah" in the box that open when you click the magnifying glass icon in the upper right-hand corner.
---
If you enjoyed today's blog post and would like to buy Joe a cup of Earl Grey tea ($2.50), click here.
My book Joe Farace's Glamour Photography is full of tips, tools and techniques for glamour and boudoir photography with new copies available from Amazon for $22.73, as I write this. Used copies start at the hard-to-beat price price of $8.91 and the Kindle version is $19.99 for those who prefer a digital format.