Today's Post by Joe Farace
It's not Film Friday but film photography has been on my mind, a lot, these days. Specifically as I'm looking to add lenses to my Canon FD lens system and more specifically, I've decided to only add prime lenses to the collection. I currently have 50mm f/1.8 and 135mm f/2.8 lenses—look for a post about this latter lens soon—but want to get a macro lens. Right now, my finger is hovering over a near mint (don't miss tomorrow's video) FD 55mm f/3.5 Macro lens on eBay. (I bought it!)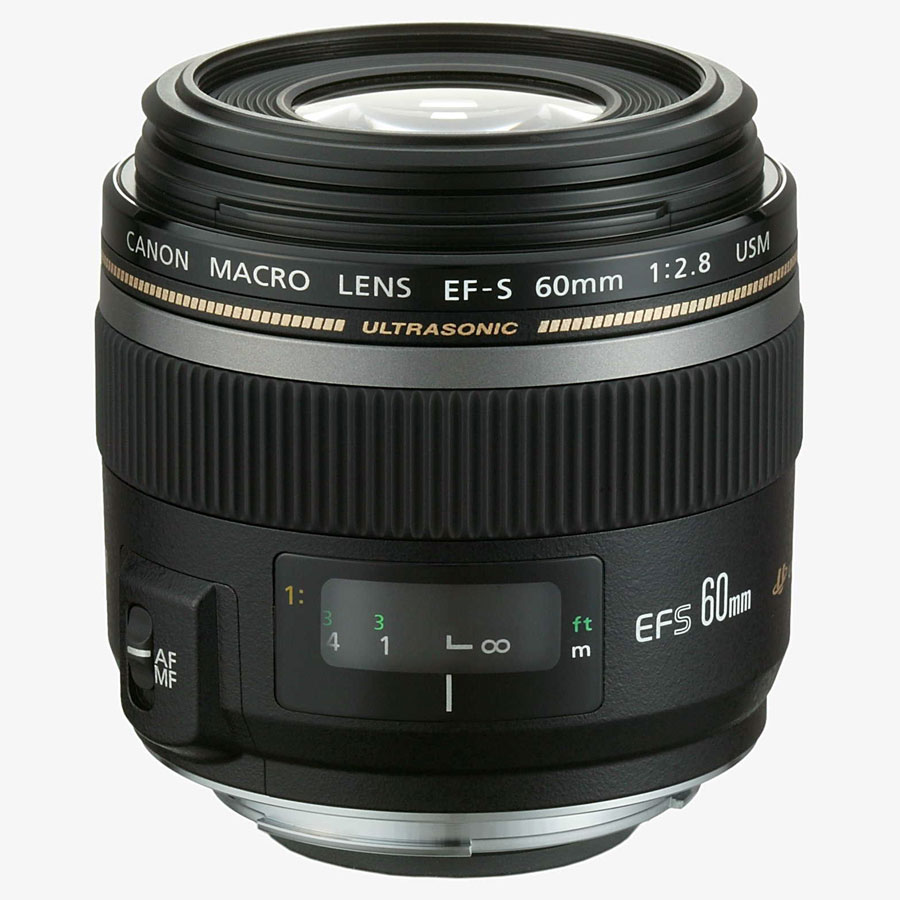 Conventional lenses are optimized for focus at infinity not for close-up photography but true macro lenses are corrected for close focus and can be used at infinity. Canon's EF-S 60mm f/2.8 Macro lens, for example, has a floating optical system that lets you focus to life-size (1:1) magnification at a working distance of just four inches allowing you to fill the frame with a subject the size of a penny.
The EF-S 60mm f/2.8 Macro USM offers internal focusing with autofocus driven by a silent ring-type Ultrasonic Motor) so overall length never changes during focusing. It uses special coatings to minimize reflections and flare and has a circular aperture design, so even when stopped down it produces natural-looking highlights.
Caveat: Like other offerings in Canon's EF-S lenses, the 60mm f/2.8 Macro has a rubber ring surrounding the rear element. That ring sets deeper into the camera than an EF lens does and if you try to mount an EF-S lens on Canon's other (non-R-series) EOS digital or film SLRs, it will hit the mirror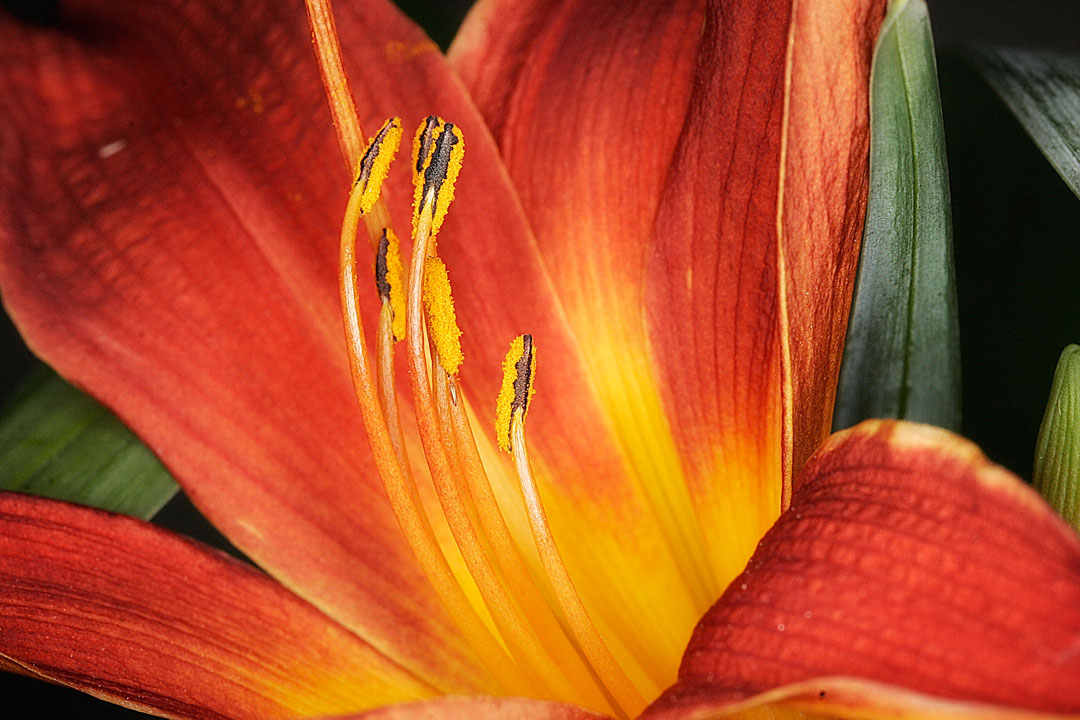 How I made this photo: One of the best aspects of macro photography is that you can do it close to home. This photograph of a day lily was made just outside the front door of my former home using Canon's MR-14EX ring light in E-TTL mode. I used a Canon EOS 50D's Aperture Priority mode to maintain extra depth-of-field with an exposure of 1/250 sec at f/16 with plus one-third stop compensation at ISO 400. PS: You can see part I of Let's Get Real Small here.
Macro photography
, much like nighttime photography is much, much easier to accomplish by using a digital camera than when shooting with film. Nevertheless as part of my increased coverage of
film photography
, I just purchased a Canon FD 50mm f/3.5 macro lens to shoot flower macro shots with film using my Canon AE-1 and AE-1 Program cameras, mainly because I think it would be a good winter project. Since it snowed a few days today—second one this season so far— I expect to be shooting macro with the new lens
real soon now.
..
---
If you liked today's blog post and would like to treat me to a cup of Earl Grey tea ($2.50), please click here. And if you do, thanks so much.