Today's Post by Joe Farace
The specific lens that I choose for glamour photography is typically determined by whether I'm shooting in my home studio or on location outside or indoors, where today's featured image was made.
One of Farace's Law's is that there's never enough space indoors to shoot portraits and I often find myself pressed up against the opposite wall from the subject when shooting. This translates into having to use shorter lenses than I might prefer but that doesn't mean you can't make great portraits no matter what lens you use.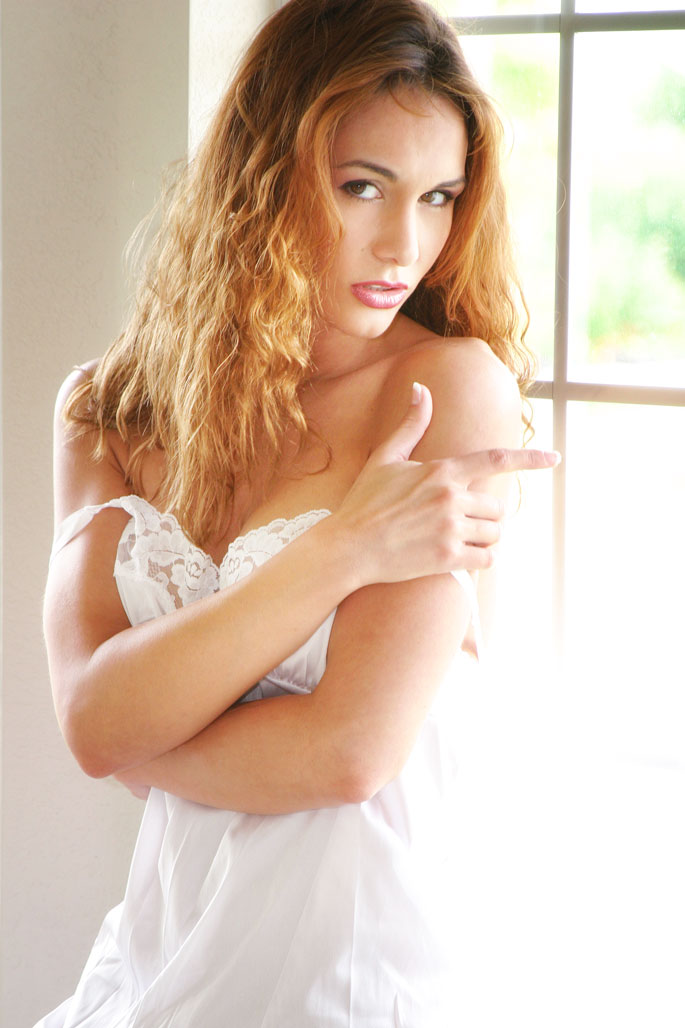 A corollary to this Law is that there is also never enough light to shoot indoors. You can use speedlights and I'll occasionally do that for fill but glamour portraiture, to me, is all about soft light and there's nothing softer than window light. The only problem is that there isn't always the proper amount available.
Many times, the available light dictates the use of  prime lenses, such as 85 or 135mm lenses but don't discount the so-called "normal" 50mm lens. Even a cheapie normal lens  can be used to make great shots, although you cant beat the flexibility of a zoom lens like the one I used for today's portrait.
Tip: One of my favorite posing tricks is to ask the subjects to hug themselves and I watch what happens when they do that. As I've mentioned before when "shooting though a pose" this was not the first shot that I made of this pose but was actually the third shot of eight in this sequence. You can find more posing tips on this blog by using the Search function box in the upper right-hand corner or for something more lasting, you can pick up a copy of my book, Posing for Portrait and Glamour Photography  that's available on Amazon, new or used, at affordable prices.
How I made this shot: The above portrait of Dusty was made in the north-facing bay window in my former home's kitchen using a Canon 50D and a (now discontinued*) EF 28-105mm f/3.5-4.5 II USM lens. Exposure was 1/60 sec at f/4.5 and ISO 400 with a 550EX speedlite with Sto-fen Omni diffuser attached used as fill. The final image was slightly cropped but used the originals aspect ratio. I avoided cropping images for years but now find myself cropping portraits tighter than I originally shot them to increase immediacy and impact.
*Used copies of the wonderfully useful EF 28-105mm lenses are available through Amazon for around $120, as I write this.
---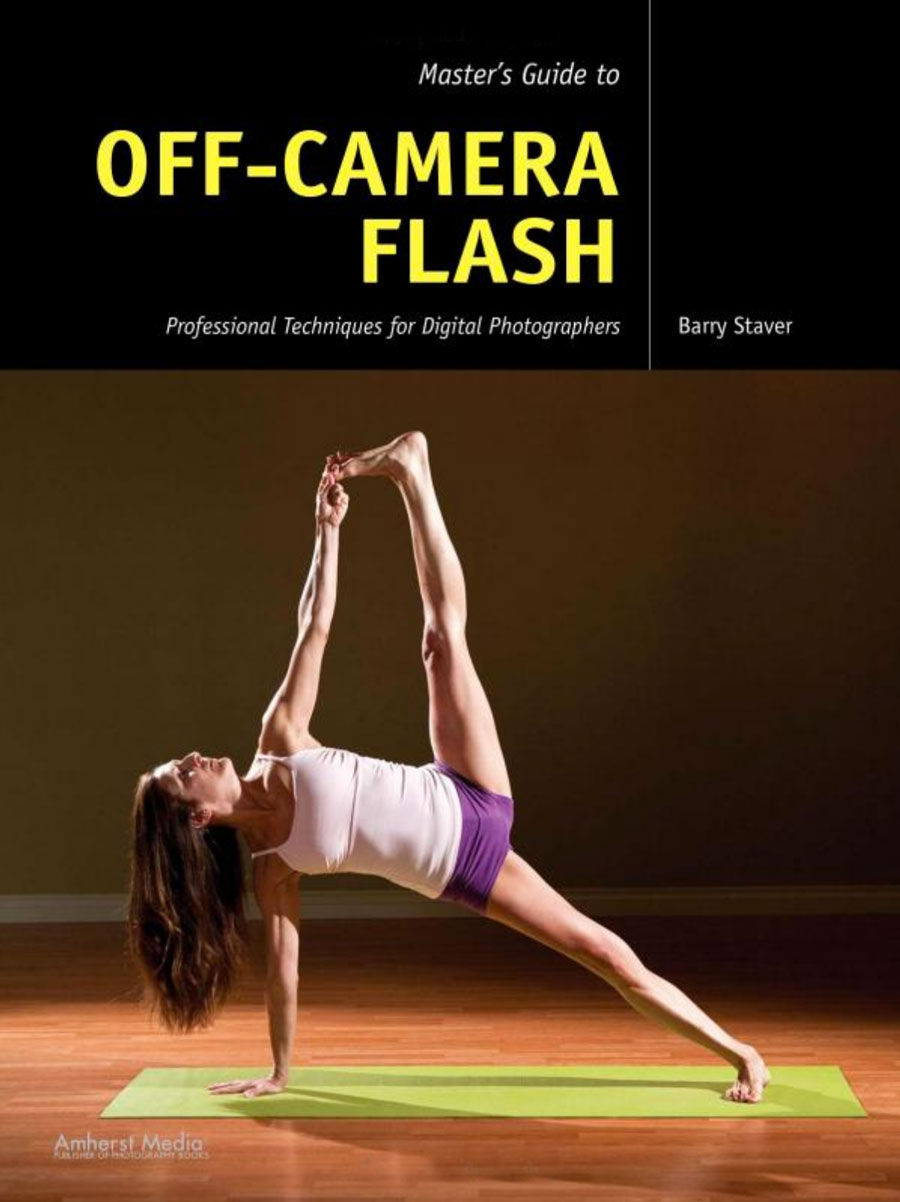 If you enjoyed today's blog post and would like to buy Joe a cup of tea ($2.50), click here.
You can learn more about using speedlights from Barry Staver's book, Master's Guide to Off-Camera Flash that is available from Amazon with prices for new books starting at $29.65 with used copies available for $9.94. The Kindle version is an affordable $11.99 for those who prefer a digital format.