Today's Post by Joe Farace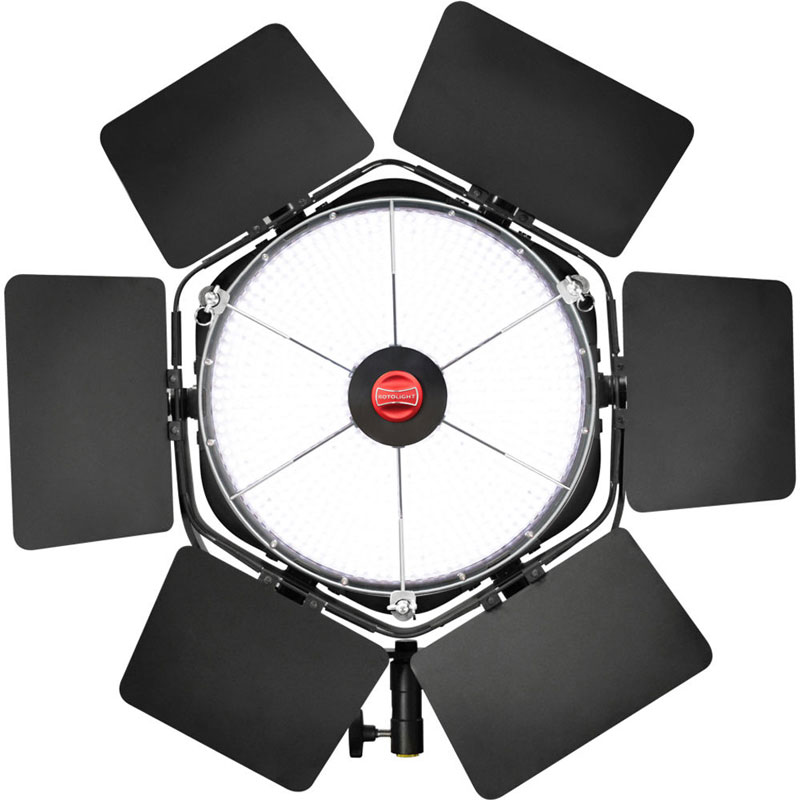 When shooting with Rotolight's Anova Pro 2 Bi-Color Standard LED Light, the optional barndoors are an ideal way to control the quality and quantity of its output.
The barndoors' lightweight have a  metal six-leaf design that folds flat for easy storage and comes with mounting hardware and a hex wrench in case the doors loosen. In the studio, the barndoors were helpful whether I was trying to focus the light on a subject, allowing it to go more low key by keeping light off of a dark background or when trying to replicate a vintage Hollywood lighting effect as I did in the below portrait. Those Hollywood masters used large continuous sources making the Anova, with barndoors, handy for creating this kind of lighting, especially for portrait photographers who offer boudoir sessions.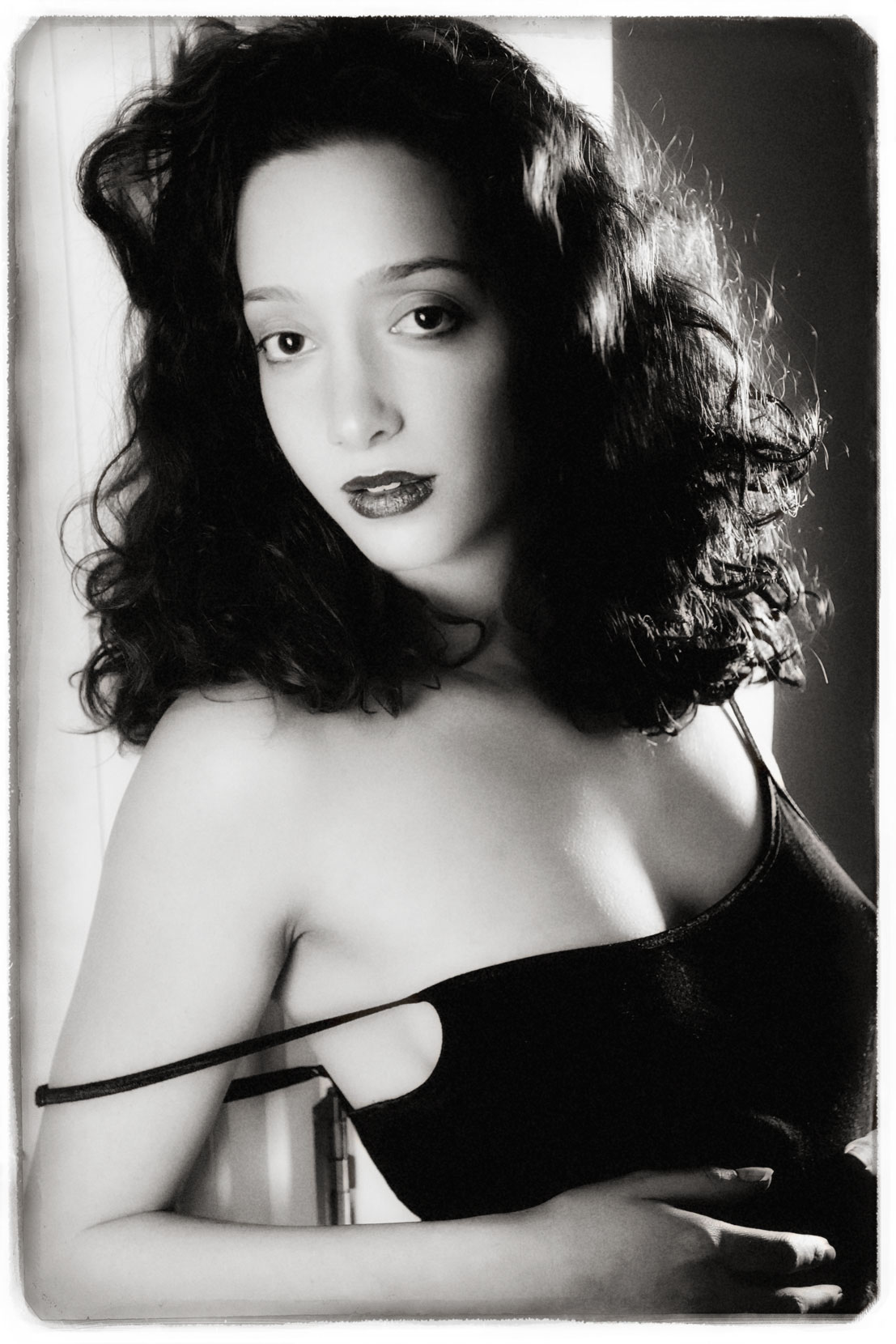 How I made this shot: This image was inspired by a 1940's photograph of Rita Hayworth even though my subject, aspiring model Laura Bachmayer, is too young to remember Ms. Hayworth's impact on popular culture.
This image was shot in a 4×5-foot area that is located just outside my home studio. In fact, she's leaning against the studio's doorway.
A high ISO was used because the Anova was placed inside the camera room and barndoored down to focus on the subject's hair. I also had to make sure the light itself was not in the frame, which meant that there was little light striking her hair. A reflector at camera placed at camera left provided fill.
Camera was EOS 60D with an EF-S 15-85mm f/3.5-5.6 IS lens (at 50mm.) Exposure was 1/8 sec at f/5 and ISP 1250. Originally shot in RAW+JPEG, with the camera set in Monochrome Picture Style so I could preview the final look. The color RAW file was used to produce the final image because I find that it's easier to retouch a color file than black and white. After conversion to Monochrome with Exposure X5, the Glamour Glow filter from Color Efex Pro was applied to give that old Hollywood look.
---
If you enjoyed today's post and would like to support this blog, you can help by making a contribution via Patreon, where memberships start at just $2.50, with additional levels of support at $5 and $10 that includes special benefits. And if you do, I would like to thank you for your support.