Today's Post by Joe Farace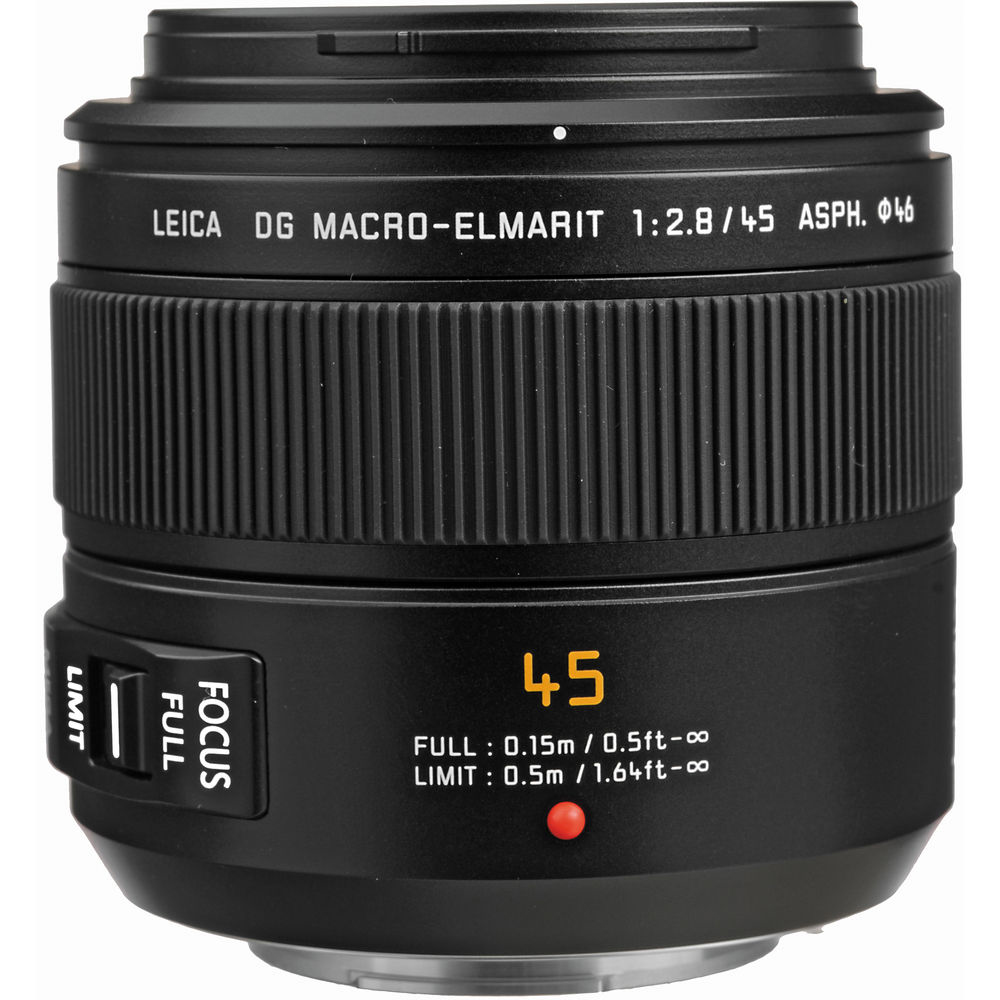 It's Lens Week here on my photography how-to Blog. Today we take a look at the Leica DG Macro-Elmarit 45mm f/2.8 lens, yet another macro lens that I think is a good match for portraiture.
The Leica DG Macro-Elmarit 45mm f/2.8 lens ($797.99) for Micro Four-thirds cameras has an optical design that uses aspherical and extra-low dispersion glass elements to reduce aberrations and distortion for better sharpness, clarity and color accuracy. Multi-coated elements minimize lens flare but I'd still use the included lens hood to protect this expensive lens as well. The Macro-Elmarit has internal focusing as well as built-in image stabilization. Yes, it's still a macro lens that's capable of 1:1 reproduction, allowing you to work as close as 5.9-inches but I like to use this lens for portraits too, making it a two-in-one lens. And hey, it's a Leica with all the good stuff that comes along with that brand.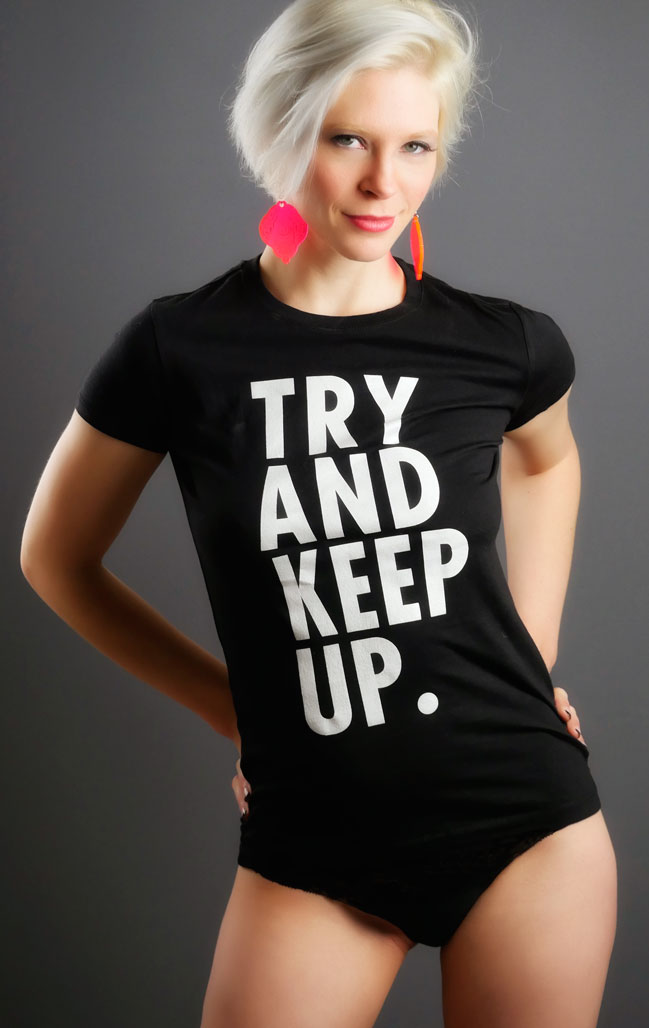 How I made this shot: This portrait of Pam Simpson is from our sixteenth portrait session together and like  most of our shoots this one was for publication and was for a review of the Westcott 2-Light Daylight D5 Softbox Kit. The kit includes two D5 light heads, two 24×32-inch softboxes, ten 27-Watt daylight-fluorescent lamps and two 6.5-foot lightstands. The softboxes have a reflective silver lining to maximize output and use heat-resistant rods mounted on receptacles on the D5 head.
For this catalog style shot of Pamela Simpson wearing a TAKU tee shirt, one of Westcott's 24×32-inch soft-boxes was placed at camera right with only three of the internal FLD lamps turned on. The second light, also with a 24×32-inch soft-box, was placed at camera left and slightly behind the subject, with all five bubs illuminated. Background was a  5×7-ft Savage Photo Gray Infinity vinyl background suspended on my falling-apart JTL background stand.
This image was made using my long suffering Panasonic Lumix GH4. Even with the main light using only three of the daylight fluorescent bulbs, exposure was 1/80 sec at f/4 and ISO 640. The Image file was retouched and then processed using  Color Efex Pro .
---
If you enjoyed today's blog post and would like to treat me to a cup of Earl Grey tea ($2.50), please click here. And if you do, thanks so much.

My book Joe Farace's Glamour Photography is full of tips, tools and techniques for glamour and boudoir photography and includes information on all of the cameras used as well as the complete exposure data for each image. New books are available from Amazon for $27.43 with used copies starting at $7.11 as I write this. Kindle version is $11.99 for those preferring a digital format.