Today's Post by Joe Farace
Last week I wrote: "Some people like to play loud rock and roll music during a glamour shoot because it worked so well for David Hemmings in the 1966 film Blowup. But I don't. Look for a post on this subject next week."
Well, today it's this week… There is no one way, no "my way or the highway" approach to how I photograph glamour models. If you haven't already read my post Talk to Your Portrait and Glamour Subjects, you might want to read it before going any further. Or not. What follows is my just experience and my opinion. As in everything else on this blog, it's your choice.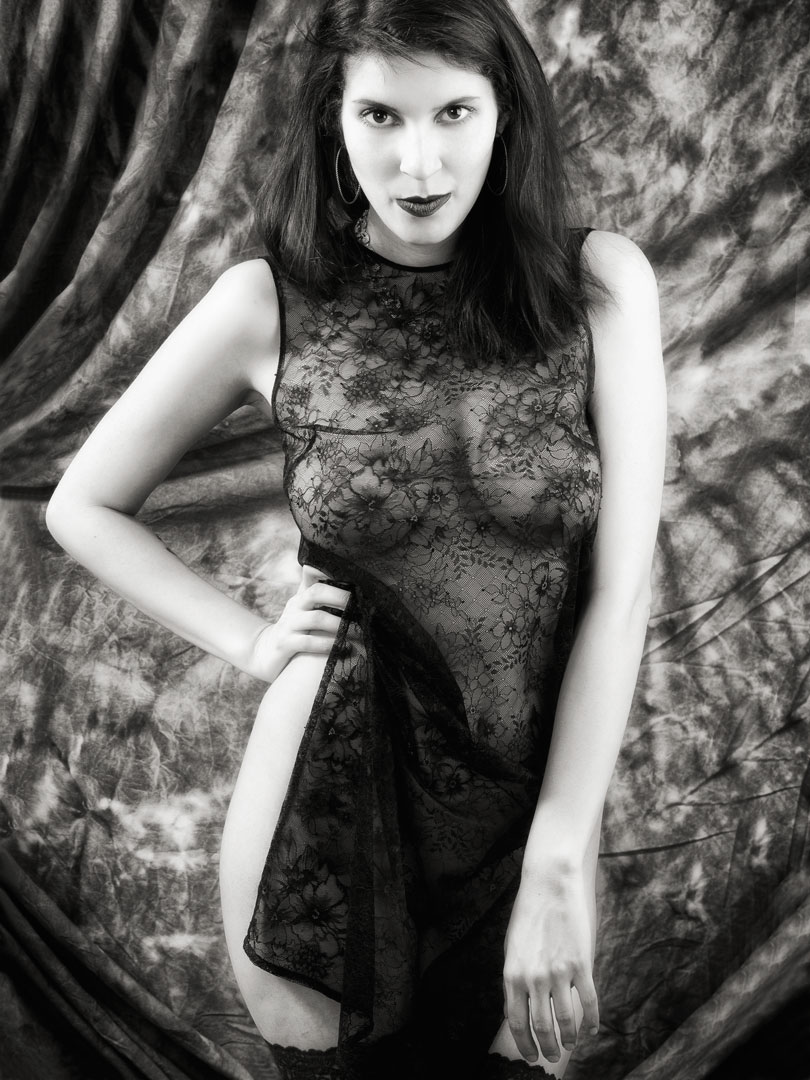 Let's get this out of the way first: I like music. I'm listening to All Classical Portland on iTunes as I type this but it could just as easily been The Jazz Groove, that's also on iTunes.
Here's the main reason I don't play music during any kind of portrait session—glamour, boudoir or even headshots: I believe that music, no matter what kind, interferes with my communications with the subject. If we're rocking out to Aerosmith she might not be able to hear the kind of subtle posing direction I'm giving that, I think so anyway, can make the difference between a nice portrait or a great one.
My friend Jack Dean used to pipe in music from his computer into his immense custom built camera room when I used to work there but, for the life of me, I can't remember what kind of music it was or if it was too loud for me to work or if he even did it all the time…
I don't want to deny that with some subjects playing music might help. And that's why I suggest that you read my post about inner and outer directed subjects: Photographing Different Kinds of Portrait Subjects. It's possible that music might help with some subjects. It may be that some outer-directed subjects might find soothing classical music, Clair de lune by Claude Debussy comes to mind, relaxing and help them during a shoot. I don't know for sure because I haven't tired it but I will promise you this: The next outer-directed subject that I photograph will be listening to Debussy and I'll let you know how that turns out.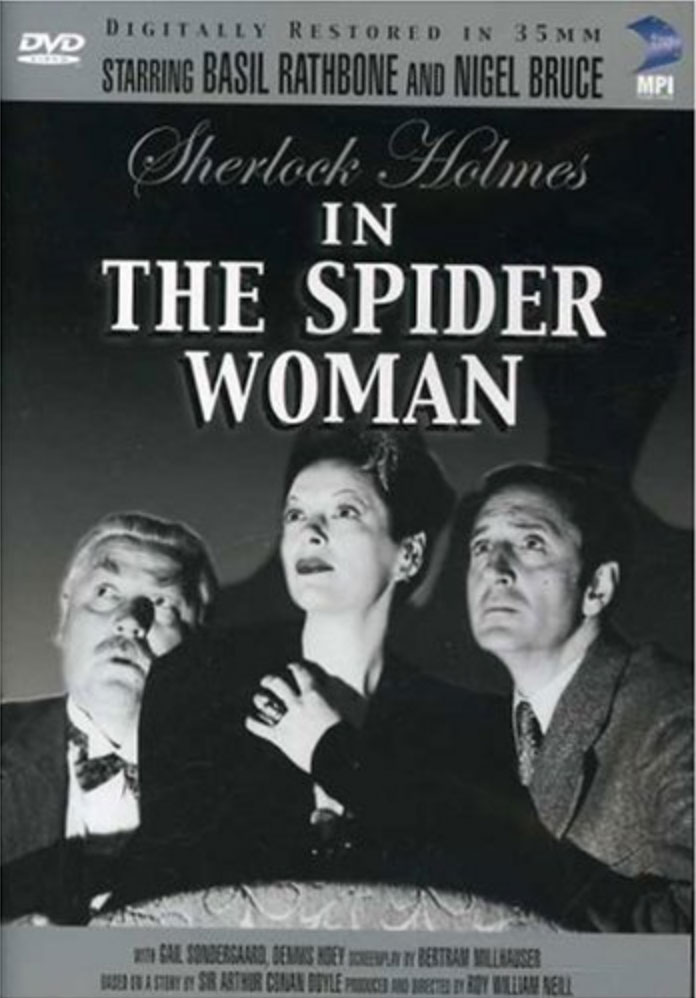 How I Made this Shot: I photographed the incredibly lovely and amazingly talented Erin Valakari in my 11×15-foot home studio. There was no music interfering with our communications. Inspiration for this image was the 1943 movie Sherlock Holmes and The Spider Woman (portrayed in the movie by Gale Sondergaard.) Lighting was provided by a blue Paul C. Buff DigiBee DB800 monolight with Plume Ltd Wafer softbox used as the key light and placed at camera right. An Alien Bee B800 monolight with 16 x 30-inch Westcott Apollo Strip soft box was at camera left while a red DigiBee with a 48-inch Dynalite Quad Square black/silver umbrella was placed in the back far left corner of my studio space to provide some overall fill. The background was an inexpensive muslin that I purchased from Adorama many years ago and was suspended from my falling-apart JTL background stands.
The camera used was a Panasonic Lumix GH4 with Lumix G Vario 14-45mm f/3.5-5.6 lens (at 41mm.) Exposure was 1/160 sec at f/10 and ISO 200. Shot as RAW+JPEG, the RAW file was retouched using Imagenomic's Portraiture, that was further enhanced with Vivenza and Color Efex Pro before being converted to monochrome with Exposure Software's Exposure X4. The plug-in's currently up to X6 but this is the only version that works on Photoshop CS6 and the OS I'm running on my 5K iMac..
---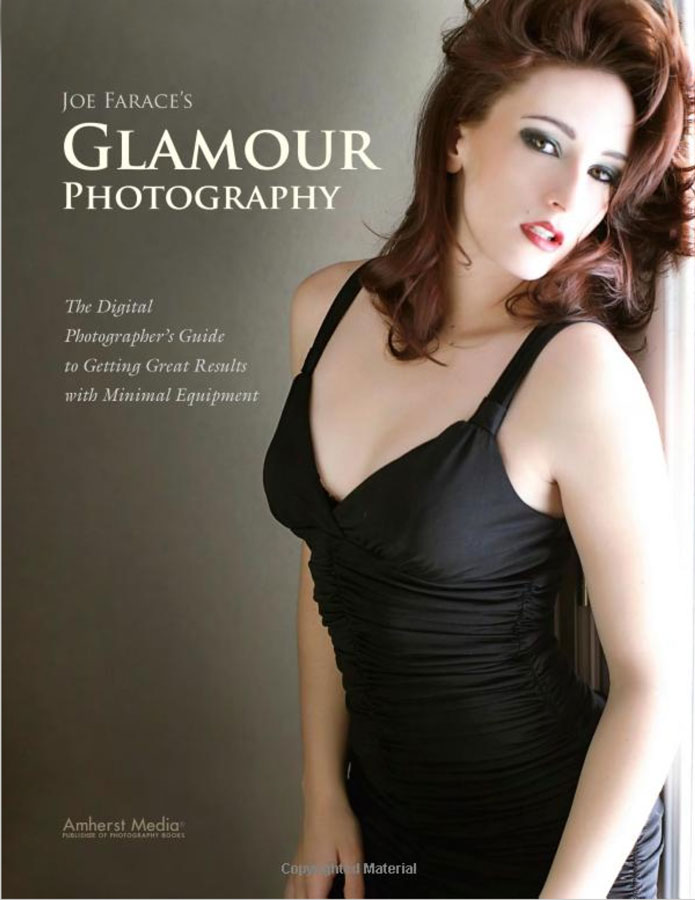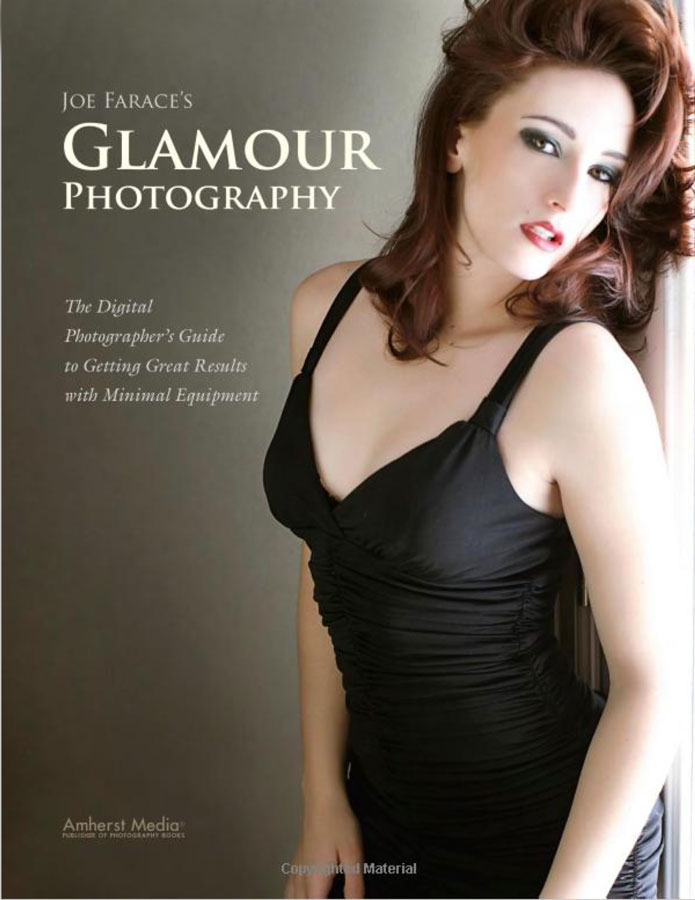 My book Joe Farace's Glamour Photography features information about using minimal equipment for glamour and boudoir photography demonstrating how to shoot portraits in available light situations or using simple lighting gear, including speedlights. New copies of the book are available from Amazon.com for $22.41 with used copies selling for $8.90 as I write this, which is as good a bargain as you'll find anywhere. The Kindle version is $19.99 for those preferring a digital format.