Today's Post by Joe Farace
The state flower of Colorado is the Rocky Mountain Columbine Aquilegia caerulea aka Columbine to us residents but also known as "granny bonnets" to some. The flowers vary in color, ranging from pale blue, as in the species name caerulea, to white, pale yellow and pinkish; most commonly the flowers are bicolored, with the sepals a different shade to the petals. The genus name Aquilegia comes from the Latin aquila which means eagle and refers to the spurred petals that many believe resemble an eagles talons.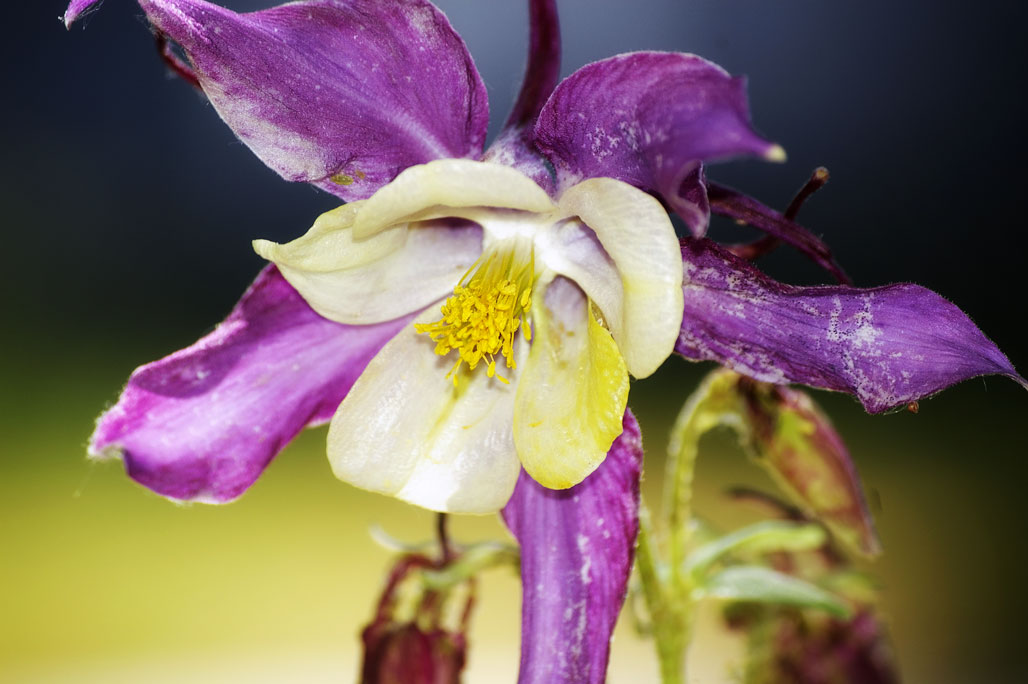 How I made this photograph: This image was shot in the front yard of my former home, proving that yes indeed, there are photo ops available right in your own backyard. It was made using a Pentax K100D while I was working on the Magic Lantern Guides: Pentax K100D / K110D book. Lens used was a Pentax DA 18-270mm F3.5-6.3 ED SDM lens at 200mm. Exposure was 1/180 sec at f/7.1 and ISO 200. The image was processed in Photoshop using the Color Efex Pro plug-in, although the photograph that appears in the book is black and white for reasons that I never understood but probably had to do with keeping printing cost down. By comparison, my other Magic Lantern Guide to the Canon EOS Elan 7 and 7E has many color images.
---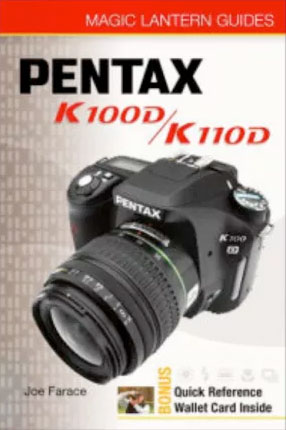 If you enjoyed today's blog post and would like to treat Joe to a cup of Earl Grey tea ($2.50), click here. And if you do, thanks so much,
Copies of the Magic Lantern Guides: Pentax K100D / K110D instruction book are still available from Amazon for $19.28 with used copies starting around eleven bucks. Sorry, no Kindle version is available. So if you or a friend owns this still useful camera, you might want top pick up a copy…while supplies last, as they say.