Today's Post by Joe Farace
"A bank is a place where they lend you an umbrella in fair weather and ask for it back when it begins to rain."— Robert Frost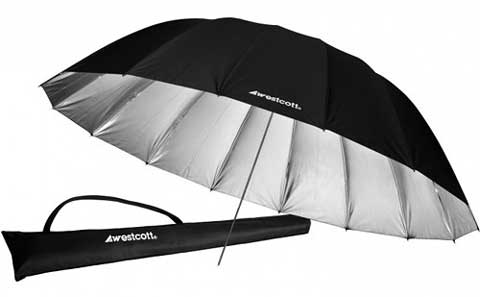 I've said it before but it's worth repeating: Photographic umbrellas are the simplest and most inexpensive form of light modifier and that makes them the most popular too.
Photographic umbrellas look and act like rain umbrellas except they're reflective and light is bounced into or shot through them creating a big, soft light source that's aimed at the subject.
Size does matter: The closer and larger a light source is to a subject, the softer the lighting effect will be. That old lighting rule is important because a large umbrella is going to produce broad, soft light for your portraits.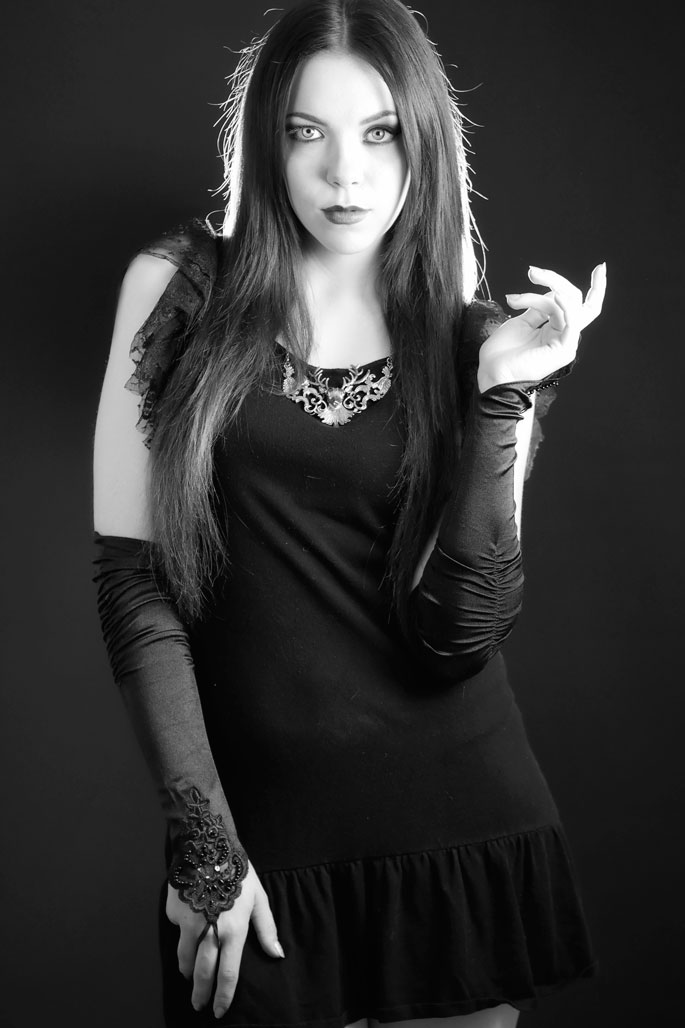 Westcott has been making all kinds of umbrellas for a long time and offers a series of three parabolic umbrellas that are available in White Diffusion, Silver and White-Black finishes with price points around $100 each. The umbrella measures 7.25-feet and weighs 2.5 pounds and comes with a nice case.
These large umbrellas are constructed using 16 fiberglass ribs that provide more strength and durability than the typical steel or aluminum frames used in most photographic umbrellas. The umbrella's center shaft is double the thickness of typical shafts but has a 7mm tapered tip that should fit most lighting equipment including monolights and power pack/head systems.
How I made this shot: I photographed a pre-tattooed Sarah Dean in my home studio with a Panasonic Lumix and a Leica DG Macro-Elmarit 45mm f/2.8 lens. Lighting was from a Flashpoint LED light with Westcott White Diffusion parabolic umbrella at camera right. Her sister was holding a A 32-inch round 5-in-1 reflector (silver side out) at camera left. Background was Savage's Black Infinity vinyl backdrop. Exposure was 1/160 sec at f/1.8 and ISO 800. The image shown was shot in color but I find it easier to convert to monochrome after retouching, which is always much easier to do when starting with a color file.
---
If you enjoyed today's blog post and would like to treat me to a cup of Earl Grey tea ($2.50), please click here. And if you do, thanks so much.

My book Joe Farace's Glamour Photography is full of tips, tools and techniques for glamour and boudoir photography and includes information on all of the cameras used as well as the complete exposure data for each image. New books are available from Amazon for $27.43 with used copies starting at $6.92 as I write this, a bargain if I ever heard of one. Kindle version is $11.99 for those preferring a digital format.