Today's Post by Joe Farace
Well! That sure takes the berry off the bush"—from the 1959 movie The Gazebo
As I write this, snow has stopped for a while and the temperature is six degrees F. Flurries are forecast for Monday on Daisy Hill and I expect for nearby Parker, Colorado as well, so I thought I would kick off snow season with one of my favorite snowy images…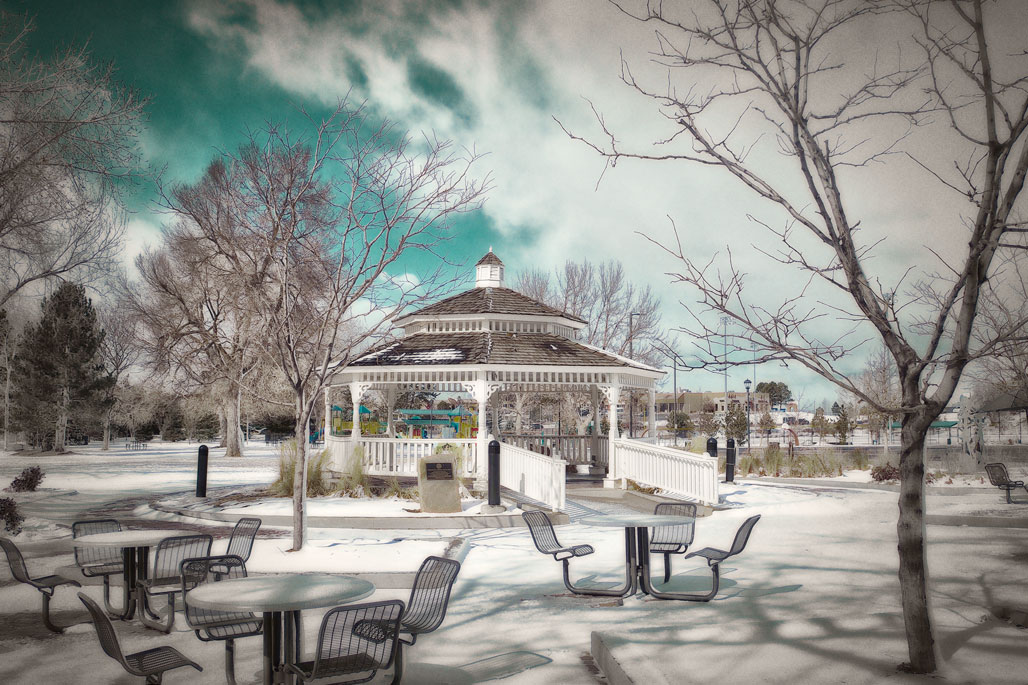 Located on Mainstreet near downtown Parker, Colorado, O'Brien Park includes a softball field, multipurpose field, basketball court, two playgrounds, outdoor pool and a gazebo that serves as the backdrop for lots of different events, including concerts and an annual holiday lighting ceremony.
As mentioned here before, whenever I get a new camera or lens I like to take it to O'Brien Park and make a few shots of the gazebo. The above image was shot with an Olympus EM-10 Mark I that Mary gave me as a Valentine's Day gift just before the company introduced its replacement, the Mark II, which is my typical luck when it come to getting a new camera.
Tip: Right now, Olympus is selling the Mark IV version of the E-M10 and the buzz around the watercolor is that it's better than the Mark III that proceeded it and had a plastic body. The Mark II had a metal body. While the Mark IV retains the Mark III's plastic body it has a new, larger grip. You can click this link to learn what respected YouTuber David Thorpe had to say about the Mark III. The good news is that you can pick up a refurbished Mark II for about $349.99 with an M. Zuiko 14-42mm EZ Lens, which seems like a heckuva deal for a new photographer and a wonderful introduction into the Micro Four-thirds system.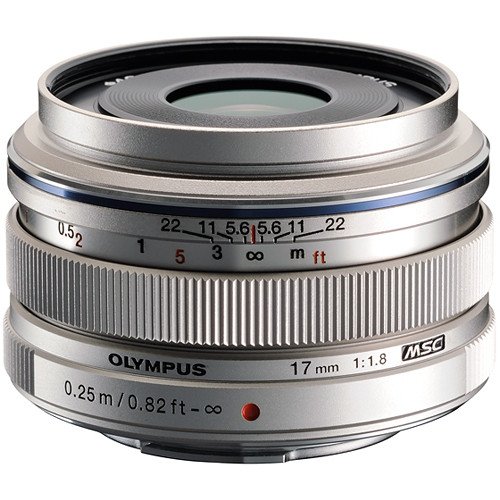 But the Mark IV has a new 20.3-megapixel sensor that should deliver great looking images and has a flip-down screen instead of the side articulated screen found in the previous three iterations. I'm not sure if that's a good deal or idea but if you want to make great looking selfies, you might like it.
How I made this shot: I photographed the O'Brien Park gazebo after a snow last year with my Olympus EM-10 Mark I and Olympus 17mm f/2.8 lens using an exposure of 1/800 sec at f/9 and ISO 200. Because I've photographed this gazebo many times in different months of the year and different times of the day, I'm always looking for new ways of looking at it. Here I applied the Gum Bichromate filter that's part of OnOne Software's Perfect BW package of plug-ins.
By special request and dedicated to reader Todd Abbotts.
---
If you enjoyed today's post and would like to buy Joe a cup of Earl Grey tea ($2.50), click here.