Today's Post by Joe Farace
I've often written about where I get my inspiration; One of them being the movies but the other is photography by my friends such as Cliff Lawson, Barry Staver and others.
A while ago my old pal Rick Sammon posted an image of a model in a pose like the one below on his website. I really liked the idea and although Rick used speedlights for his setup I decided to do it using a continuous light source, in this case a Rotolight RL48 Interview kit. You can see how I created today's image in the lighting setup at the bottom of this post.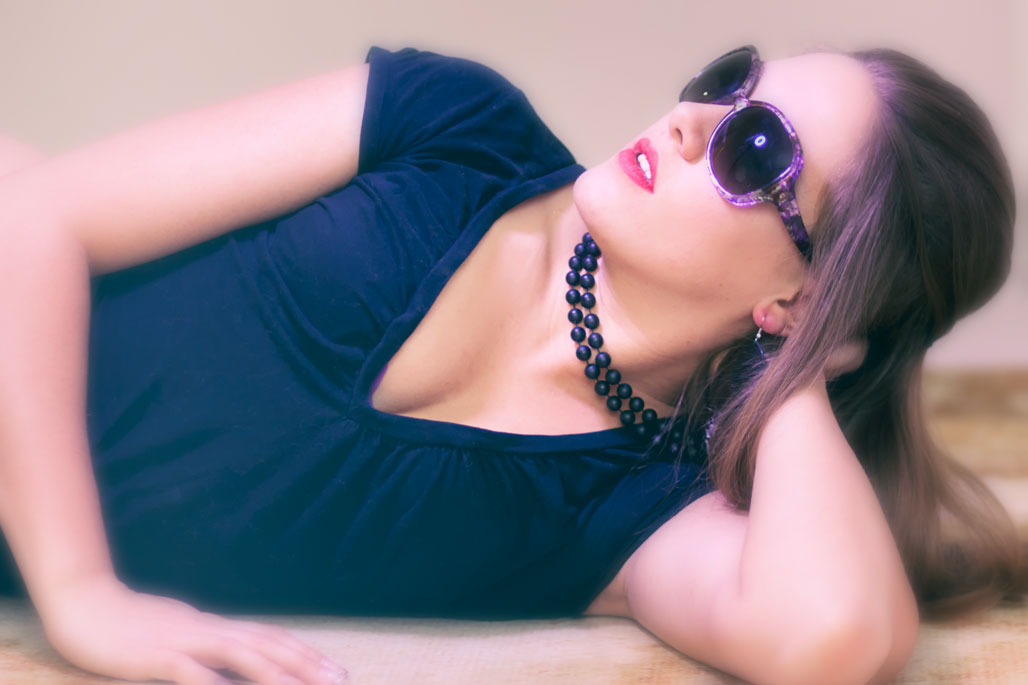 Rotolight's RL-48's are small battery powered, they use three AA batteries, LED lights that are extremely lightweight (6 oz,) so you can place them in lots of places or in this case dangling one from a tilted lightstand. My image has a totally different look from Rick's but was nevertheless inspired by it; all created using these same, small affordable LED lights.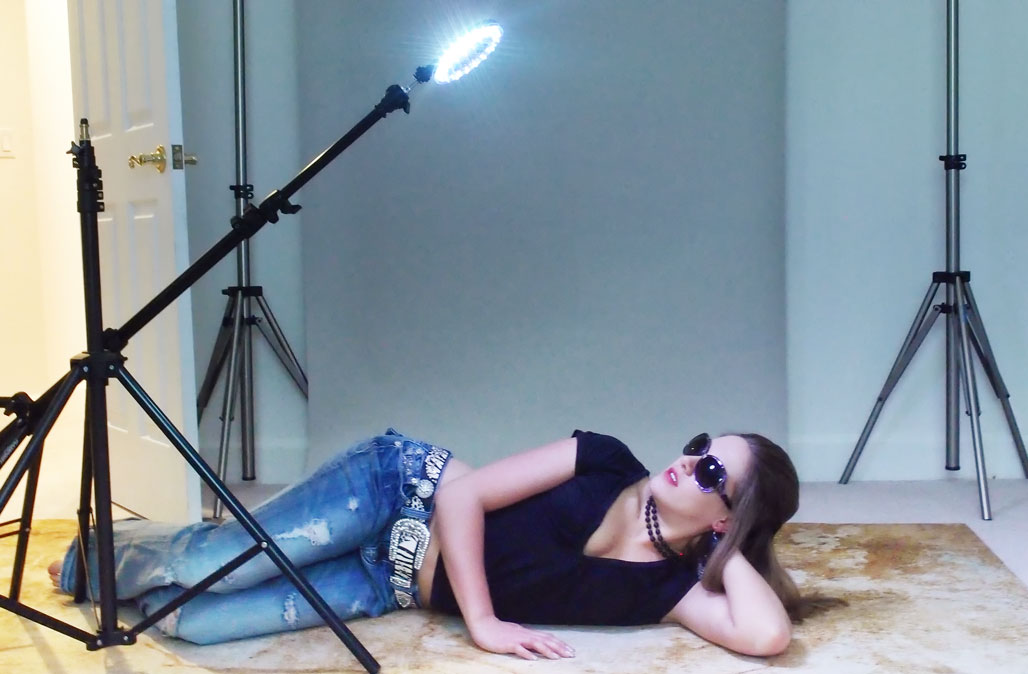 How I made this shot: This image was made using my old Canon EOS 50D and my all-time favorite portrait lens Canon's EF 85mm f/1.8. Exposure was 1/60 sec at f/1.8 at ISO 640. The RAW file was retouched then processed in Analog Efex Pro and  Color Efex Pro.
If you would like to learn how to shoot better portraits and would like some hands-on training, check out my 2019 one-on-one workshops.
If you're interested in learning how I use cameras, lenses and lighting in my in-home studio and on location, please pick up a copy of Studio Lighting Anywhere which is available new from Amazon.com for $21.29 or used for $13.75, as I write this. A digital version is $19.99 if you prefer that format.