Today's Post by Joe Farace
There are lots of ways to shoot infrared photographs: You can capture infrared images using filters like Hoya's R72 Infrared or have an existing camera converted by companies such as LifePixel. That's what I decided to do with an old Panasonic Lumix G5. LifePixel had it in-house for seven working days and then shipped it back to me via UPS. When it arrived I was excited and immediately put a Lumix 14-42mm lens on the camera and walked up to Bingham Lake to recreate the an IR image that I had originally made using filters, shown just below.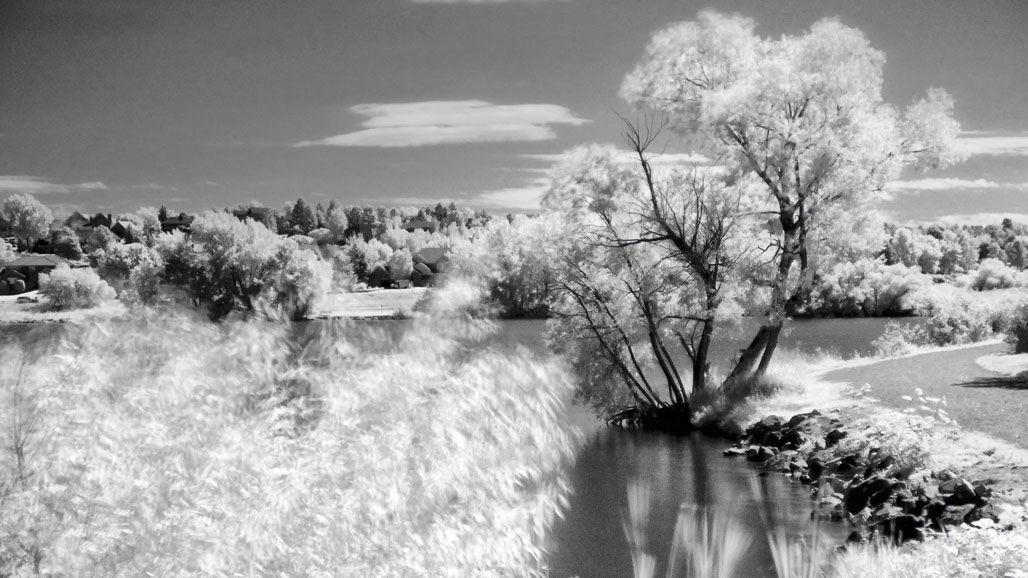 The then unconverted Lumix G5, with the same lens, was mounted on a tripod and had a filtered exposure of 15 seconds at f/5.2 and ISO 1600, which accounts for the blurry foliage in the foreground. The below image was made using the same camera, now converted by LifePixel and using as close a cropping as I could get to the original produced a handheld exposure on 1/320 sec at f/9 and ISO 400.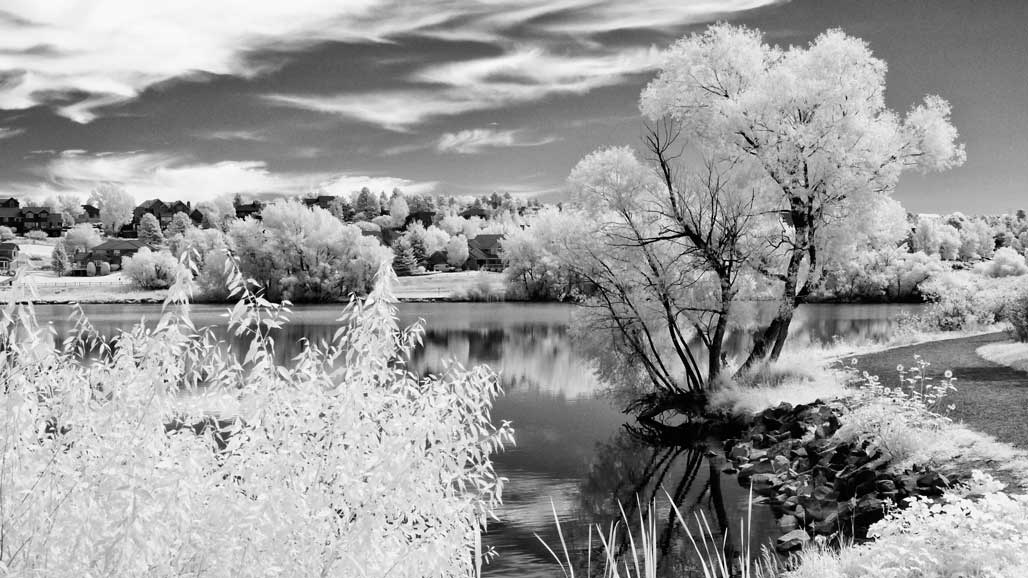 There are upsides and downside to both methods. Using filters is less expensive and the long exposures sometimes creates really cool-looking cloud shapes. Converting your camera is more expensive but you can handhold the shot giving you lots of freedom of movement and composition. The lower ISO settings possible produce a crisp, noiseless image and I typically shoot RAW+JPEG, with the JPEG file in Monochrome mode so I can see the effect via the JPEG on the LCD. I use the RAW file to process into the finished monochrome photograph, typically with Silver Efex Pro.
---
Life Pixel does a great job with IR conversions and they have done most of the conversions for my Canon DSLRs and all of my Panasonic Lumix G-series cameras. This is not a paid or sponsored endorsement, just my experience.
My book, The Complete Guide to Digital Infrared Photography is out-of-print but used copies are available from Amazon for around six bucks, as I write this. Creative Digital Monochrome Effects has a chapter on IR photography and is available from Amazon with used copies selling for $3. You can buy'em both for the price of a two cups of Starbucks coffee.