Today's Post by Joe Farace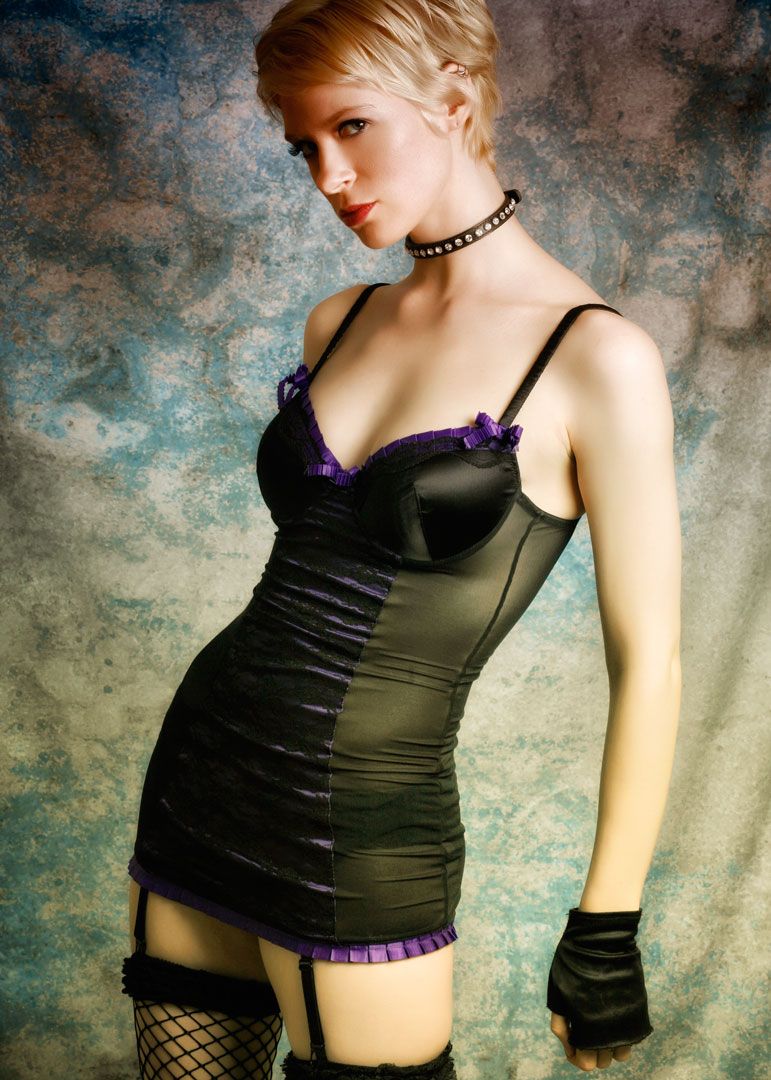 In 1988, photographer Gary Bernstein, along with Bernie Taupin, published his first book of glamour portraits that was entitled Burning Cold. The only model whose photographs appeared on the book's pages was Bernstein's wife, Kay Sutton York.
How I made this photo: Today's image is from the very first portrait session I had with Pam Simpson and occurred on August 16, 2012. It was shot using a single monolight with a 40-inch white umbrella mounted in shoot-through mode and placed at camera right with a 32-inch reflector at left being used for fill. Background was one of Silverlake Photo Accessories' Colorsmacks backdrop that was clipped to my aging JTL background stands. Colorsmacks are available in different sizes and are sublimated onto a fabric that's wrinkle-free and can be washed and dried in a washing machine using mild fabric detergents. Silverlake assures me that Colorsmack backdrops look amazing when wet and used in swimming pools and although I haven't get a chance to try that yet.
The camera used was a Canon EOS 5D Mark I with EF 28-135mm f/3.5-5.6 IS USM lens (at 56mm) and an exposure of 1/125 sec at f/14 and ISO 100. After retouching with Imagenomics' Portraiture the mage was processed with the Color Efex Pro Photoshop-compatible plug-in.
You can read more about Ms. Simpson in my blog post, Capturing the Essence of a Portrait Subject.
---
Gary Bernstein's book Burning Cold is long out of print but new copies are available from Amazon for prices as low as $20 and used copies for four bucks, as I write this. Ms. Simpson is featured on the front cover and inside pages of my book Posing for Portrait & Glamour Photography. New copies of my book are available from Amazon for $28.45 with used copies starting around 19 bucks, as I write this. Kindle copies are $27.42 for those preferring a digital format.