Today's Post by Joe Farace
"I have always had an instinct for doing new things. Call it good or bad, I love to experiment."— Ravi Shankar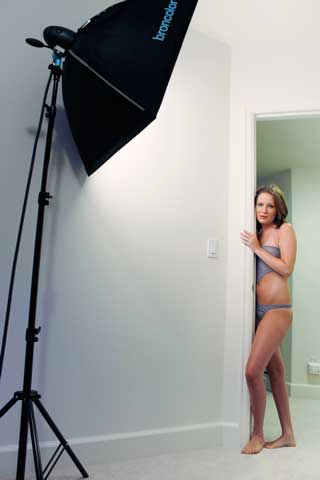 Mr. Shankar's statement applies to photography too, including boudoir or intimate portraiture where it's all too easy to place a subject in "Pose A", then move onto "Pose B," making the whole process so mechanical that R2D2 could shoot this kind of portrait.
But that's not what your intimate portraiture subjects want. They want a portrait of themselves that's different from the last one you made and especially one that captures their individuality or essence. The same goes for your lighting.
I once helped out a sick friend by photographing some of his high school senior customers. Before getting started, one of the studio's assistants showed me their lighting system that featured a series of strings that were tied to their lights with knots representing different subject-to-light distances. I assumed these were used to maintain a consistent lighting ratio but you don't have to do it that way. And I don't either.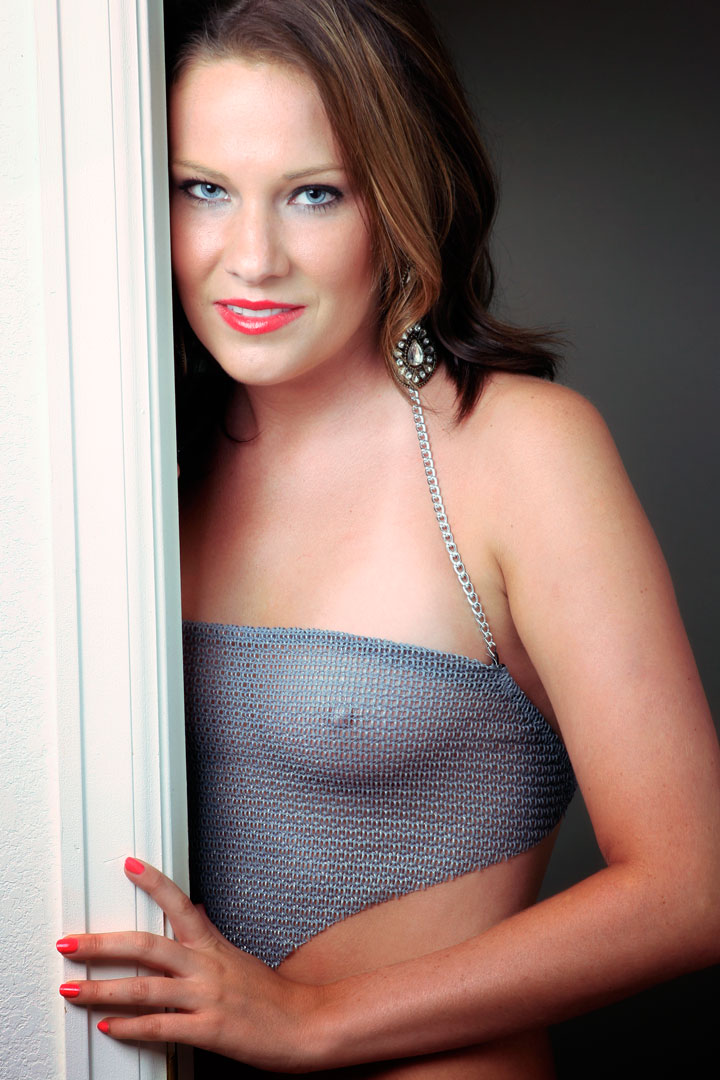 Today's featured portrait was made with the model posing in the doorway to my home studio and here's…
How I made this shot: Sometime you can get by with just one light—no strings required. For this image I started with a Broncolor two-light Senso Kit 22 that includes a Senso A2 (1200 Joules) power pack, two Litos flash heads, speed ring, 28×28-inch softbox, 16.4-foot sync cable and a well-made case.
For the above setup, I used a single Broncolor Litos head with a 28-inch Broncolor softbox that was placed at camera left and aimed directly at the subject. No reflector. If you have time, read what I have to say about using softboxes here.
For this portrait, the camera used was a Canon EOS ID Mark IIN and a (now discontinued) EF 135mm f/2.8 SF lens. Lighting was metered with a Gossen Star F and, as always, I typically shoot a few test shots to get one that produces the best exposure and histogram. Final exposure was 1/60 sec at f/10 and ISO 100. The image file was retouched and then imported into Topaz Texture Effects in Studio and then finally tweaked with Color Efex Pro to produce the result you see.
---
If you enjoyed today's blog post and would like to buy Joe a cup of Earl Grey tea ($2.50), click here.
My book Joe Farace's Glamour Photography is full of tips, tools and techniques for glamour and boudoir photography with new copies available from Amazon for $22.19 as I write this. Used copies are starting at the hard-to-beat price price of $8.90 with the Kindle version at $19.99 for those who prefer a digital format.