Today's Post by Joe Farace
As Douglas Adams says near the beginning of his book, The Hitchhiker's Guide to the Galaxy, "This never happens…" A subject meets a photographer in the studio who then tells them "stand over there," clicks the shutter and the resulting pose is perfect.
Actually that's not entirely true. Sometimes it does happen except for that pesky "perfect" part. If you can get that perfect pose in one shot, it's the photographic equivalent of a golfer's hole in one, so if that happens to you be sure to stock up on lottery tickets because you're really lucky.
I always advise portrait and glamour photographers to shoot through a pose. By that I mean a photographer should refine a subject's pose by communicating with them until they and the subject jointly arrive at a pose that looks good and is comfortable and then, and only then, can they start to make a final, salable photograph.
But don't stop there. I think that you should keep shooting variations of that what-might-be-final pose and perhaps tweak the camera angle and even change lenses (or focal length with zooms) until you arrive at something you and hopefully your subject like even better. But don't stop there either. Continue shooting through the pose until you don't like what you see. Only then you can stop shooting through the pose.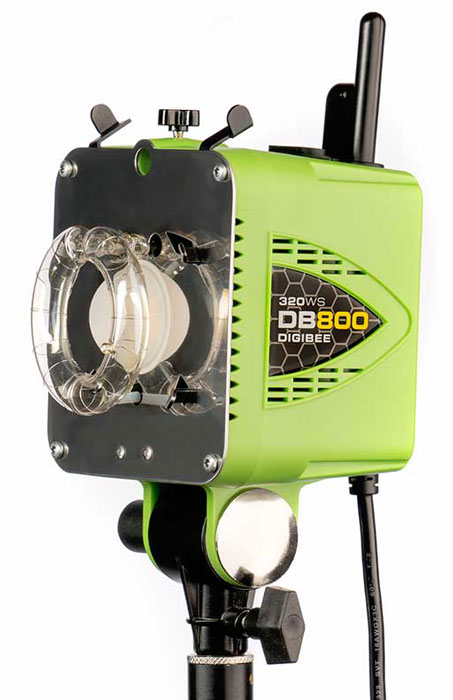 How I made this shot: The above image of my former muse Erin Valakari was one of 20 that I made in a sequence while she was experimenting with using that scarf in her poses. This pose was frame 15. The portrait was made in my 11×15-foot home studio with a Paul C. Buff DigiBee DB800 with Plume Ltd Wafer softbox used as the main light and placed at camera right. An Alien Bee B800 with 16×30-inch Westcott Apollo Strip soft box is at camera left with another Digibee with a (no longer available) 48-inch Dynalite Quad Square black/silver umbrella placed in a back corner of my studio at camera left.
Camera used was a Panasonic Lumix GH4 with Lumix G Vario 14-45mm f/3.5-5.6 lens (at 45mm) with an exposure of 1/160 sec at f/6.3 and ISO 200. Background was 53″x18′ Savage Celebration Lights Printed Background Paper hung—you guessed it—on my still falling apart JTL background stands. Image was retouched and tweaked in Exposure Software's Exposure X4 using their Cinema presets and where the edge effect was added.
---
My book Posing for Portrait and Glamour Photography is available on Amazon with new copies available at from Amazon for $18.34 with used copes starting at $18.36 for some reason, as I write this. Kindle versions sell for $22.49 for those preferring a digital format. Please keep in mind that these prices are set by the publisher and Amazon, not me. And for some reason Amazon sometimes shows a different cover photo than this one, which is what you'll get when you purchase the book